Graney: It's time for a title — Golden Knights in six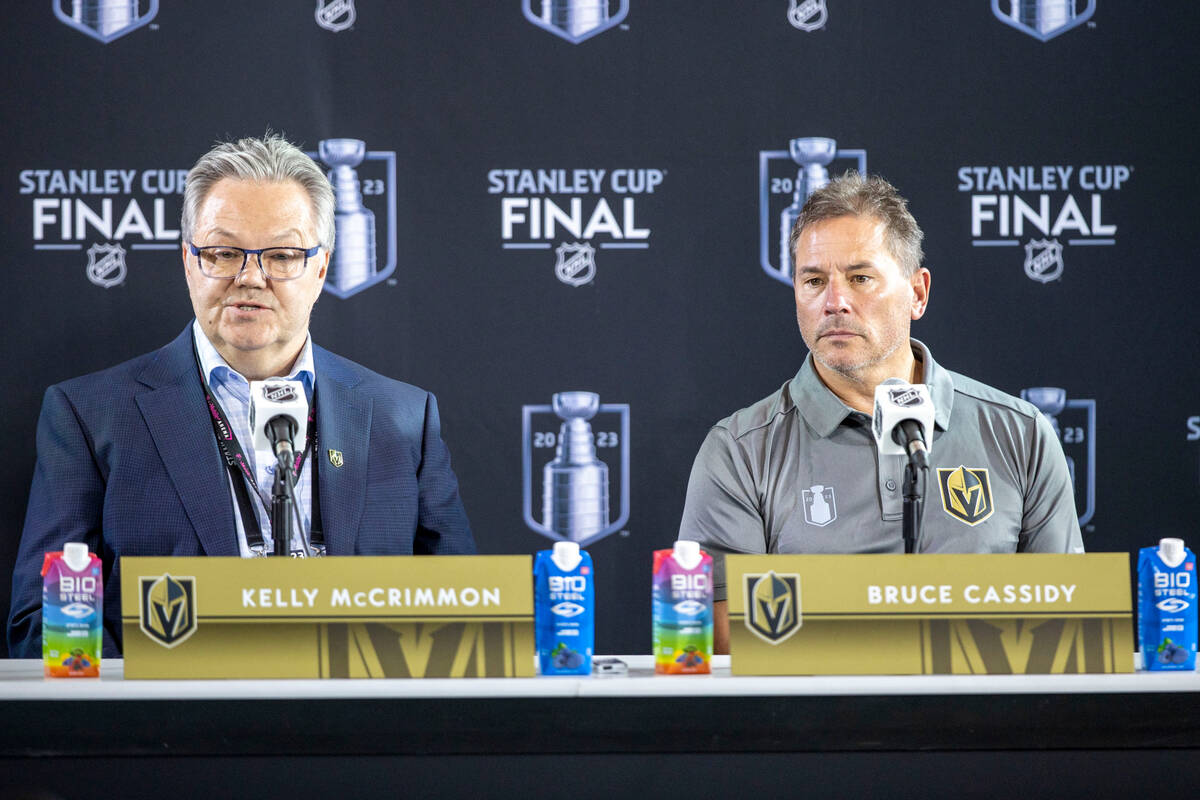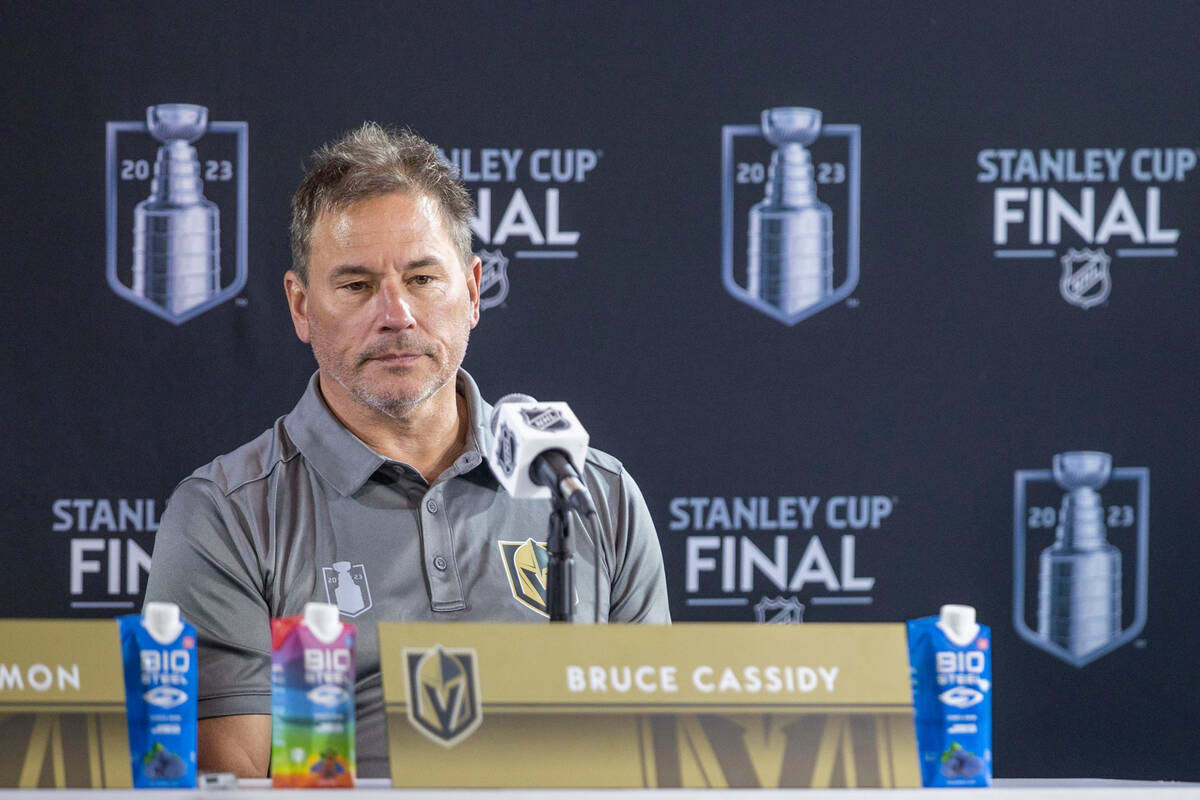 Kelly McCrimmon isn't surprised at any of it. This has always been the plan.
Every year, every offseason, every chance the Golden Knights get, they do whatever is possible to improve their roster.
To give themselves the best chance at reaching this point — which is four wins from holding aloft the Stanley Cup.
The Knights open such a quest against Florida on Saturday night at T-Mobile Arena. They are a home team that has leaned on its experience and championship pedigree, a team with six players who have won the Cup and nine rings overall.
This, one year after the Knights missed the playoffs for the first time in their limited history.
A journey
"Our goal is to win the Stanley Cup. It's what we're trying to accomplish," said McCrimmon, general manager of the Knights. "We think we've built our best team. … It has been a six-year journey. It's been a process that has been calculated."
The Knights viewed an elite defenseman as a missing piece and signed Alex Pietrangelo in October of 2020. The needed a No. 1 center and traded for Jack Eichel in November of 2021. And so it has gone. Moving pieces on the competitive chess board. So be it if the system seems cutthroat. Professional sports usually are.
It has been this way since the beginning, since that magical expansion season in 2017-18 that saw the Knights advance to the Cup Final. Even with such a memorable run — the Knights would fall to Washington in five games — never has there been a time when management has taken its foot off the gas.
Turnover has been rampant over six seasons. Fans have disagreed with moves. Popular players have been shown the door.
Or don't you remember Marc-Andre Fleury being traded in July of 2021 for the great Mikael Hakkarainen?
"No disrespect or disregard to the Year One team, but effectively in some respects we felt we caught lightning in a bottle with that year," McCrimmon said. "You ask the question about what's the cost on a human level? It's damn tough. At the same time, if you want these jobs and you want to avoid the hard decisions, you probably shouldn't have these jobs."
Never has the experience of this year's team shown more than during playoff wins against Edmonton and Dallas, two series that went six games but in vastly different manners. The Knights were tied with the Oilers 2-2 before winning two straight; they led the Stars 3-0 before things went to a Game 6 in Dallas.
It's during these times when those on the Knights who have kissed the Cup and carried it around a sheet of ice proved the most significant, when younger players and others who have yet to experience such a thrilling moment leaned on those who have.
"Even as a captain, I have to rely on some of those guys," forward Mark Stone said. "It definitely matters having them."
I'm not sure the six remaining players from that first season's Cup run understood then how to handle the pressures that come with advancing this far. Not certain the whirlwind that was such a time didn't gobble them up.
It seems different now.
They seem different.
A prediction
"We said from the first day of training camp that we're here for a reason and that's to win the Stanley Cup," said forward Reilly Smith, an original Misfit. "It has been that way every year since the first year. We would lose in the conference finals and consider it down years. We've always wanted more. Not making the playoffs last year really put a fire into this group."
Seems to be raging inside each of them.
Seems to be their time.
It's their best team yet, their greatest opportunity, a roster with the sort of playoff experience that has already paid huge dividends during this run.
It just seems like the right side.
Golden Knights in six.
Ed Graney is a Sigma Delta Chi Award winner for sports column writing and be reached at egraney@reviewjournal.com. He can be heard on "The Press Box," ESPN Radio 100.9 FM and 1100 AM, from 7 a.m. to 10 a.m. Monday through Friday. Follow @edgraney on Twitter