Graney: Knights won't make same mistake of looking ahead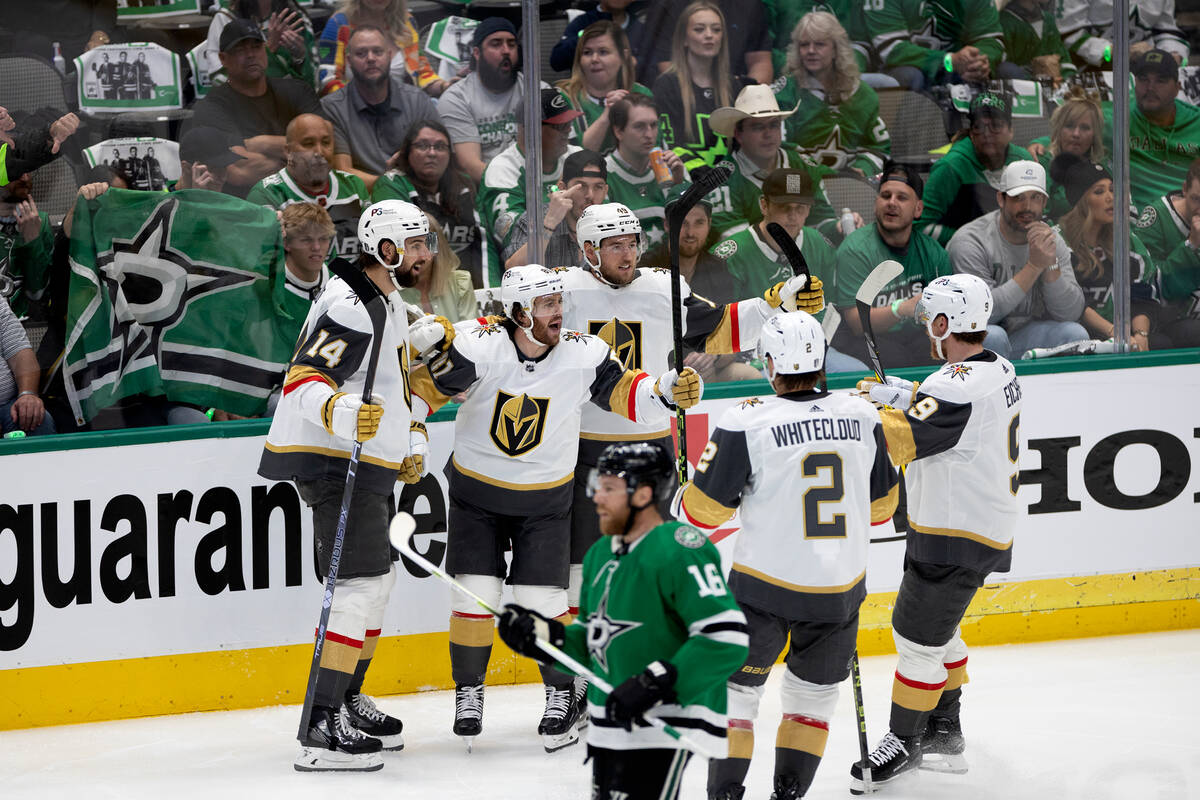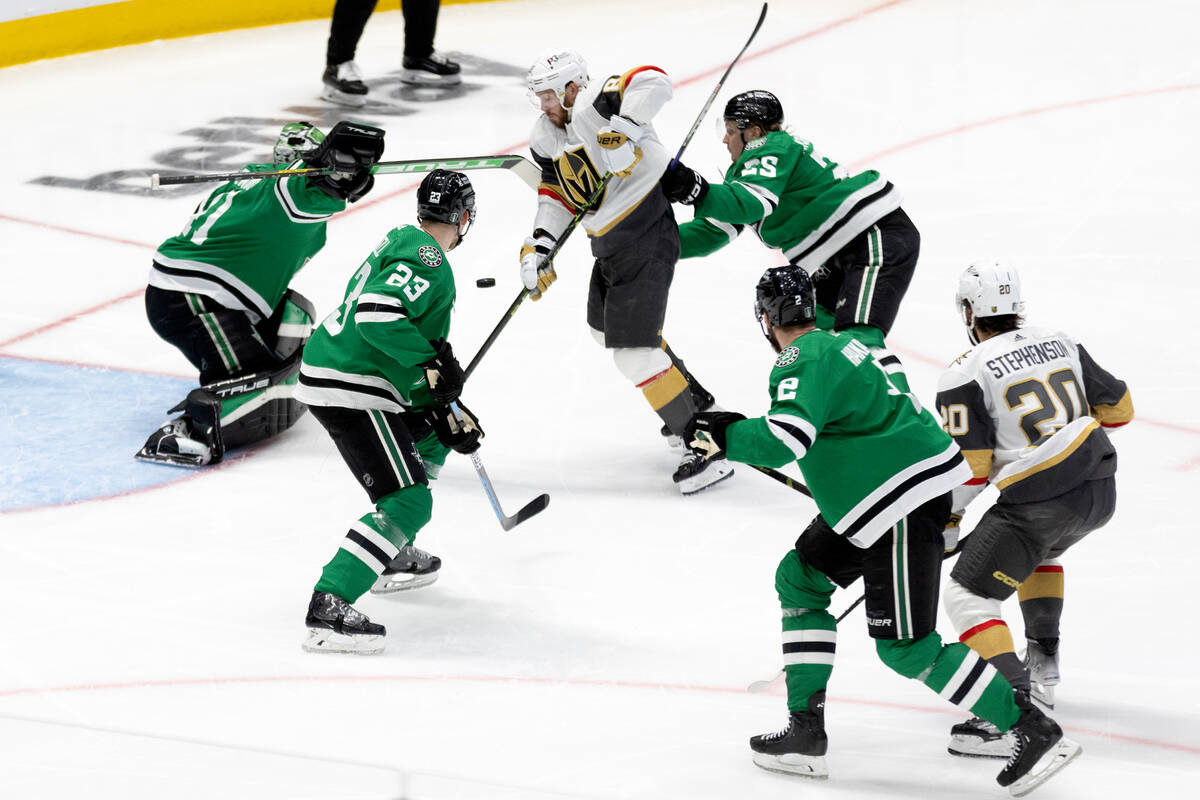 DALLAS — Jonathan Marchessault was talking about the past. About a certain Stanley Cup Final appearance by the Golden Knights in their expansion season.
About how they won the first game against the Washington Capitals and started feeling pretty good about themselves. Started imagining what might be, the glory of it all.
About how they then lost four straight.
"We looked ahead," Marchessault said. "We learned a lesson. We won't let that happen now. We have too much experience."
Too much talent and depth. For the Dallas Stars, apparently too much of everything.
The Knights leads this best-of-seven Western Conference Final 3-0 with Game 4 on Thursday at American Airlines Center, and you won't find a player on coach Bruce Cassidy's team thinking about anything but the next 60 minutes. It's how this particular group is wired.
A good room
"You learn a lot about your players in these kind of moments," Cassidy said. "They've learned through experience not to get ahead of themselves. If things don't work out, you always look back and say, 'What could we have done better?' This is one of those things. Stay in the moment. We talk about it a lot."
It's a good room. A close one. Where guys get along. Where they bond off the ice and carry such togetherness on it. It's about as loose a group as you can imagine for being so capable once the puck is dropped.
And that's a credit to Cassidy.
He doesn't overtax them. Allows them to be themselves. Trusts them to know when it's serious time and when it's down time.
Example: On days between games during the playoffs, the Knights have most often held a morning skate in which few, if any, of the regulars participate.
Cassidy wants such time to be for his players, to decompress from the previous night. Maybe to have an impromptu soccer game in the hallways of an arena. Maybe to get treatment. Maybe just to rest.
"It's a day for players and not coaches," Cassidy said.
Meaning, the video study and X's and O's chat can wait until the morning of the next game.
This is how a veteran team with several Stanley Cup rings in the room should be treated. This is why the Knights have such a strong leadership group.
"We know anything can happen in a playoff series, so it's just about staying even-keeled," captain Mark Stone said. "Never too high, never too low. Just keep playing. Control what you can control. Our team sticks up for each other. It will always stick up for each other."
It just doesn't retaliate that much. I mean, not always. It does its best to stay out of the penalty box. It allowed Dallas to implode all by itself in a 4-0 Knights victory Tuesday. Allowed the Stars to lose their collective heads.
That's also the sign of a veteran group with the Knights. One which understands there is a bigger picture, a larger purpose. Less experienced teams might struggle with such a concept. They don't.
Lots of bounces
"It's a game at a time, and we've done a good job the whole postseason having that mentality," center Jack Eichel said. "You can't look ahead. Every game is important. It's a couple bounces either way. It could have easily been 1-1 or 0-2 for us (in the series).
"A lot of bounces go one way or the other during a game. Sometimes a team capitalizes on it, and sometimes they don't. The margin for error at this part of the season is so small that you're in every game. Bounce here or there, you make play here or there, your goalie makes a save — it's a game at a time mentality."
They won't count on anything. They'll focus on the next 60 minutes and stay in the moment.
It's a big reason they're in this position.
Good room. Good leadership. Good mindset.
Glory is (perhaps) for another day
Ed Graney is a Sigma Delta Chi Award winner for sports column writing and can be reached at egraney@reviewjournal.com. He can be heard on "The Press Box," ESPN Radio 100.9 FM and 1100 AM, from 7 to 10 a.m. Monday through Friday. Follow @edgraney on Twitter.