Graney: No perfect answer for Bishop Gorman and realignment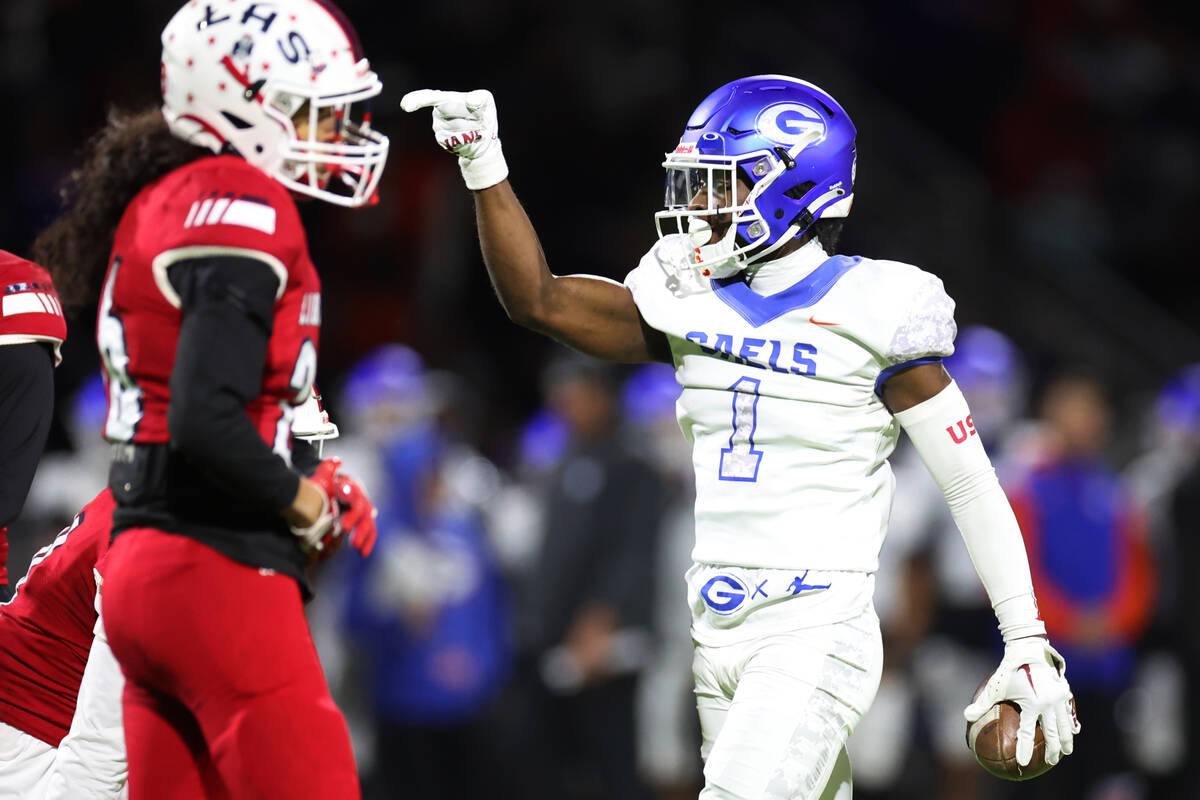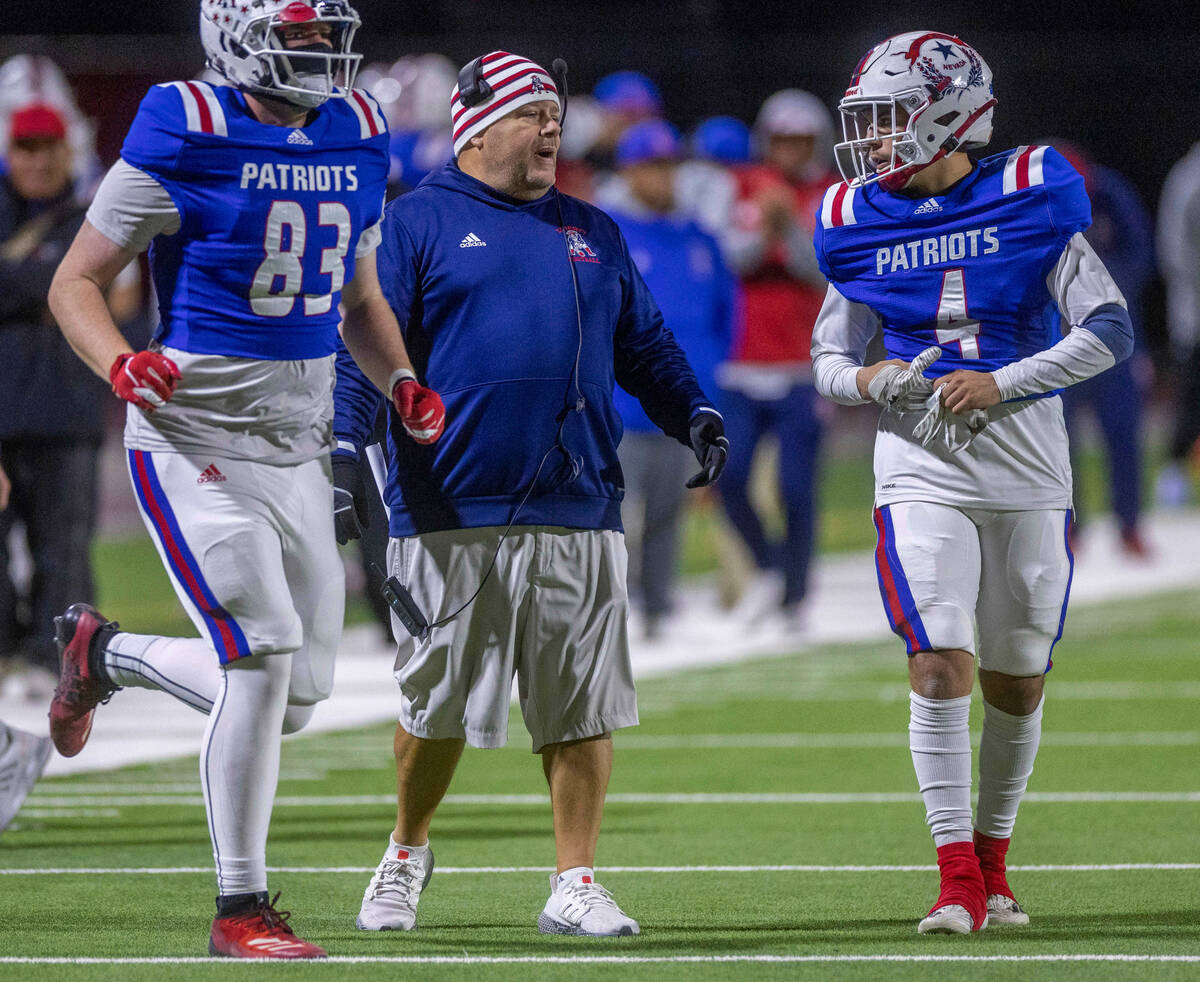 Here's the truth: There is no perfect answer. No common ground when it comes to Bishop Gorman football and prep realignment.
But something is about to change, and no decision will garner unanimous approval.
There are two main proposals on the table. One would have a Class 5A South Division of 10 teams, which would include nine league games and limit teams to one out-of-state contest.
The other would have the 5A South split into three divisions of seven teams each. This would allow a side like the Gaels as many as three games and perhaps four against out-of-state opponents.
You can guess which proposal they prefer, which makes sense for a national program that annually schedules other prep powers.
Neither are flawless models. It appears the second — which could mandate the top division to play a crossover game against a 5A Division II team — has the most behind-the-scenes support.
And, well, the idea of more kids from different divisions earning a chance to play for a state title isn't the worst scenario. Come on. Give as many as possible a chance to celebrate.
Strong support
But there are coaches who adamantly support the proposal of a 10-team league. They believe limiting Bishop Gorman's national standing and those highly ranked players who attend the school because of it might over time close what is a gargantuan gap.
"When I looked at building Liberty, I was comparing it to Bishop Gorman," said Patriots coach Rich Muraco. "They were playing a national schedule. I felt we could do the same thing. I'd even argue we've played a tougher one than them.
"But my thoughts have changed. I still want to play great teams. I still want to beat Bishop Gorman. But there are things happening within the district right now that makes it impossible to maintain the level we've had."
His point: With changes like no open enrollment and zone variances being extremely limited, it's impossible for a top public school team like Liberty (or any program from Clark County, for that matter) to ever really come close to competing with Bishop Gorman.
His point: Because of such changes, the imbalance of power is now even more staggering than ever.
I'm not so sure that's a Bishop Gorman issue.
The best long-term answer is for Bishop Gorman to simply go independent and play primarily a national schedule. But the lack of such teams across the country now doesn't make that plausible. Too hard to find games. California teams aren't even allowed to play schools that don't compete in their state championship playoffs.
Maybe independence comes in a year or two. Maybe longer. Maybe when others in differing states and in a similar position as Bishop Gorman embrace the idea of a Super League.
It's a work in progress with really only two such major programs — Frances Academy (Baltimore) and IMG Academy (Bradenton, Florida) — competing at this point.
Running up scores
Look. This is on Bishop Gorman as well of late. There is being the best and then there is scoring 70 points against a totally overmatched opponent when trying to better whatever national ranking you might hold at the moment.
It's OK to win 56-10. But winning by any more than that is excessive and reflects badly on the Gaels.
However, public school teams now being limited as to which players they might entice to their doors also isn't the fault of Bishop Gorman. It doesn't make the rules.
Just don't suggest realignment proposals are based on competitive balance. There is no such thing at the top.
The idea of a private school league in Nevada has also been floated, where the winner of its state trophy would play the public school winner for an Open Championship.
But this isn't California with several private options. This is more like Hawaii, with just three or so such schools like Gorman, Faith Lutheran and Bishop Manogue of Reno.
The latter two, by the way, were outscored 142-6 by the Gaels this past season.
For now, the Gaels remain competing for a 5A state championship, their right as a member in good standing with the Nevada Interscholastic Activities Association.
Under which proposal, however, is yet unknown.
Again, there is no perfect answer short of independence.
Hasn't been in a long time.
Ed Graney is a Sigma Delta Chi Award winner for sports column writing and can be reached at egraney@reviewjournal.com. He can be heard on "The Press Box," ESPN Radio 100.9 FM and 1100 AM, from 7 a.m. to 10 a.m. Monday through Friday. Follow @edgraney on Twitter