Graney: Vipers again can't finish job, lose in crazy ending
Updated March 4, 2023 - 9:20 pm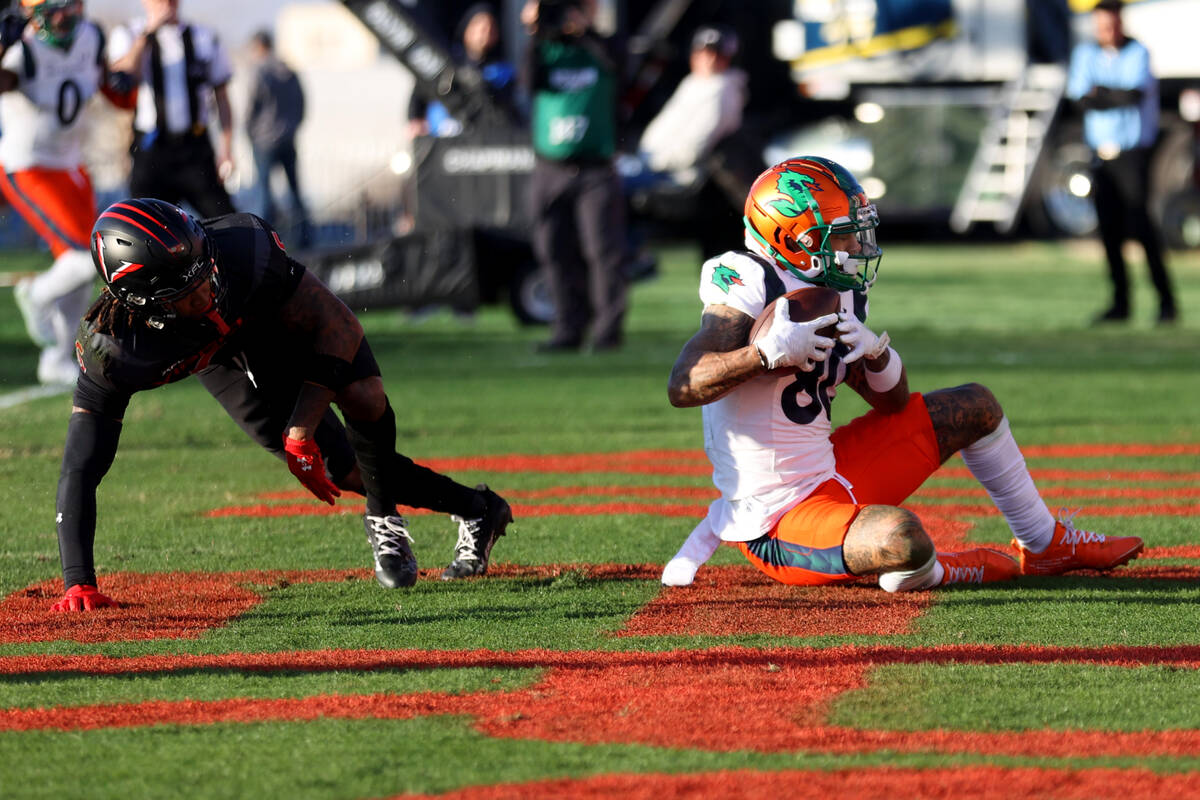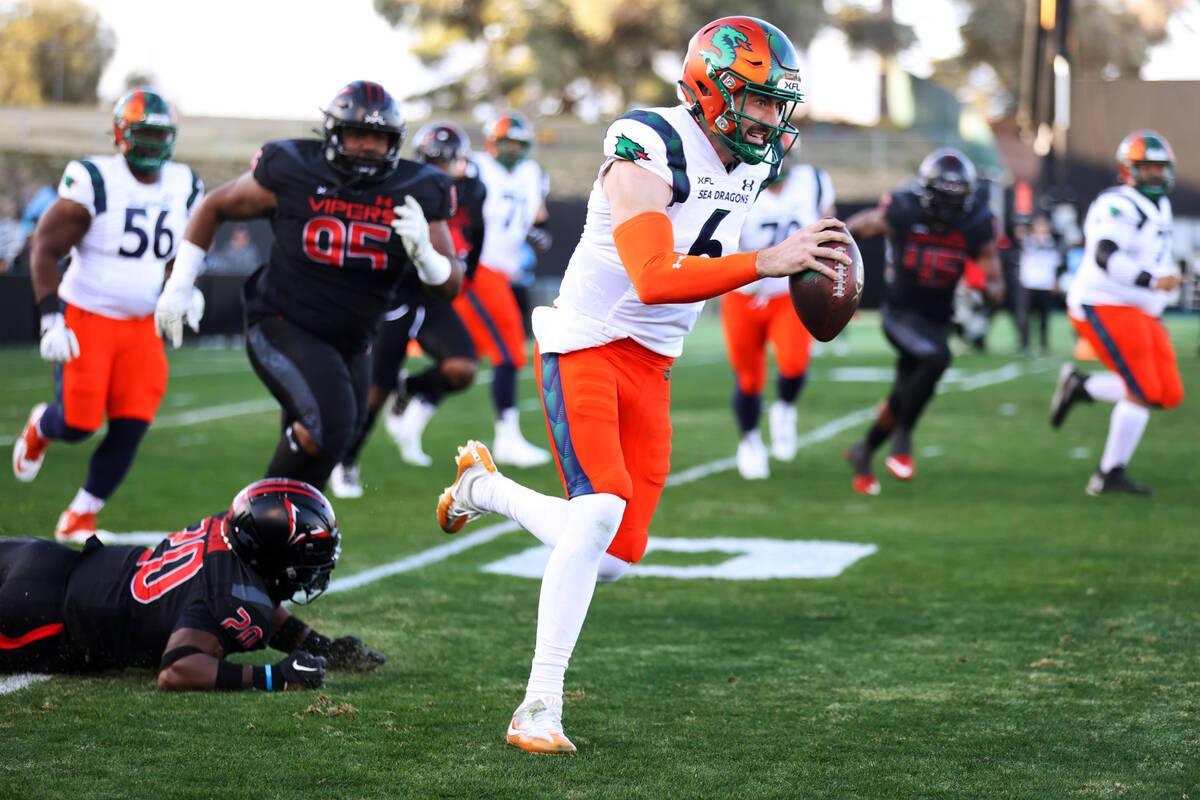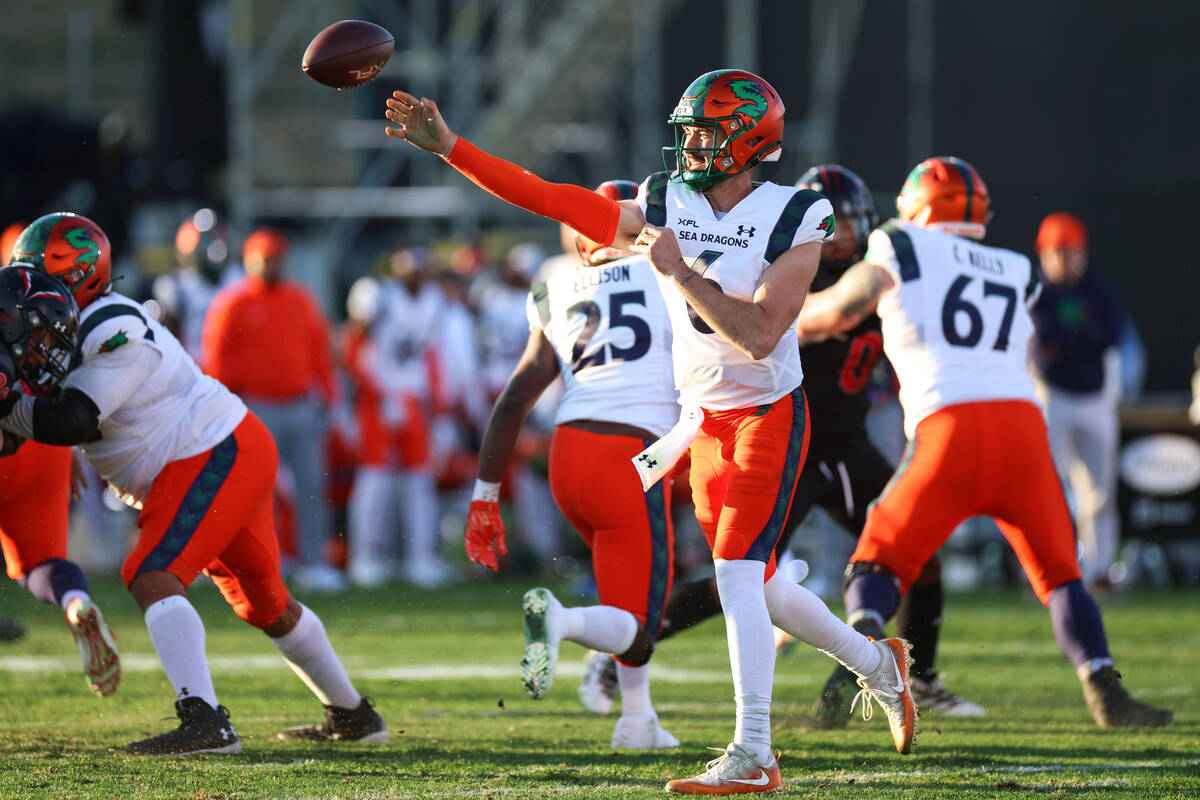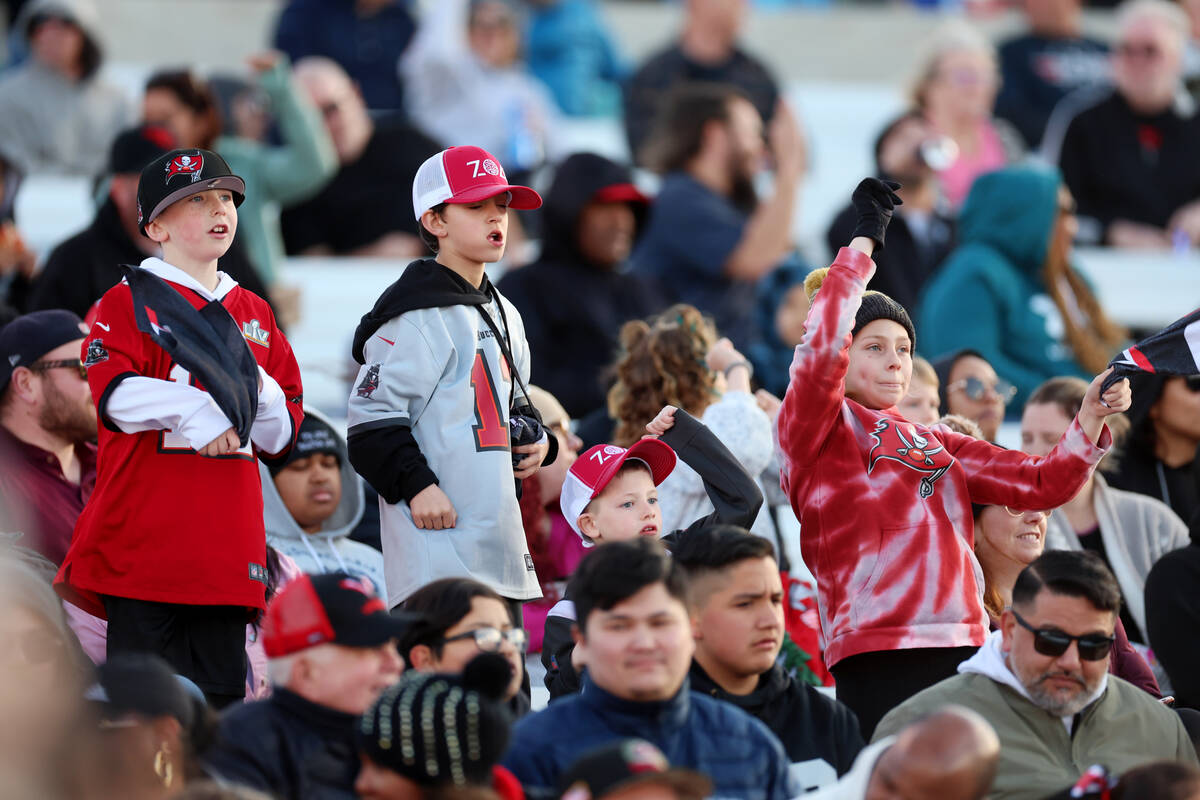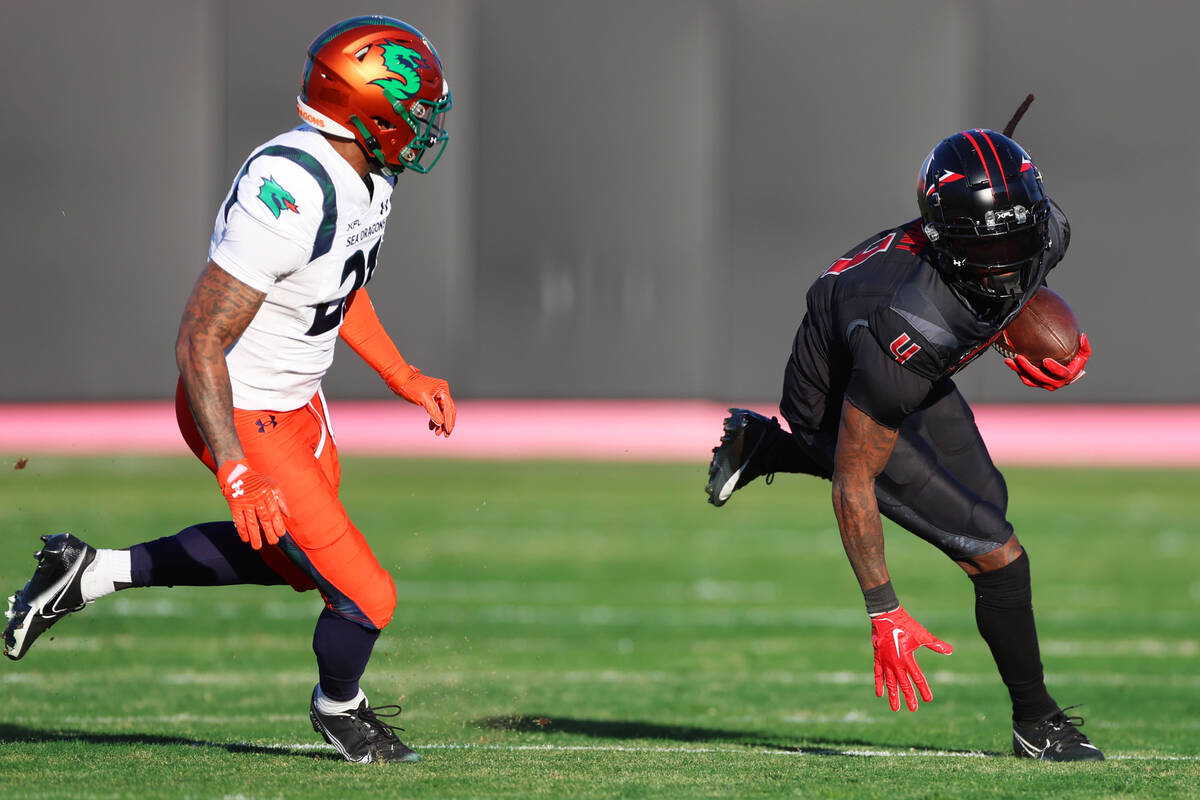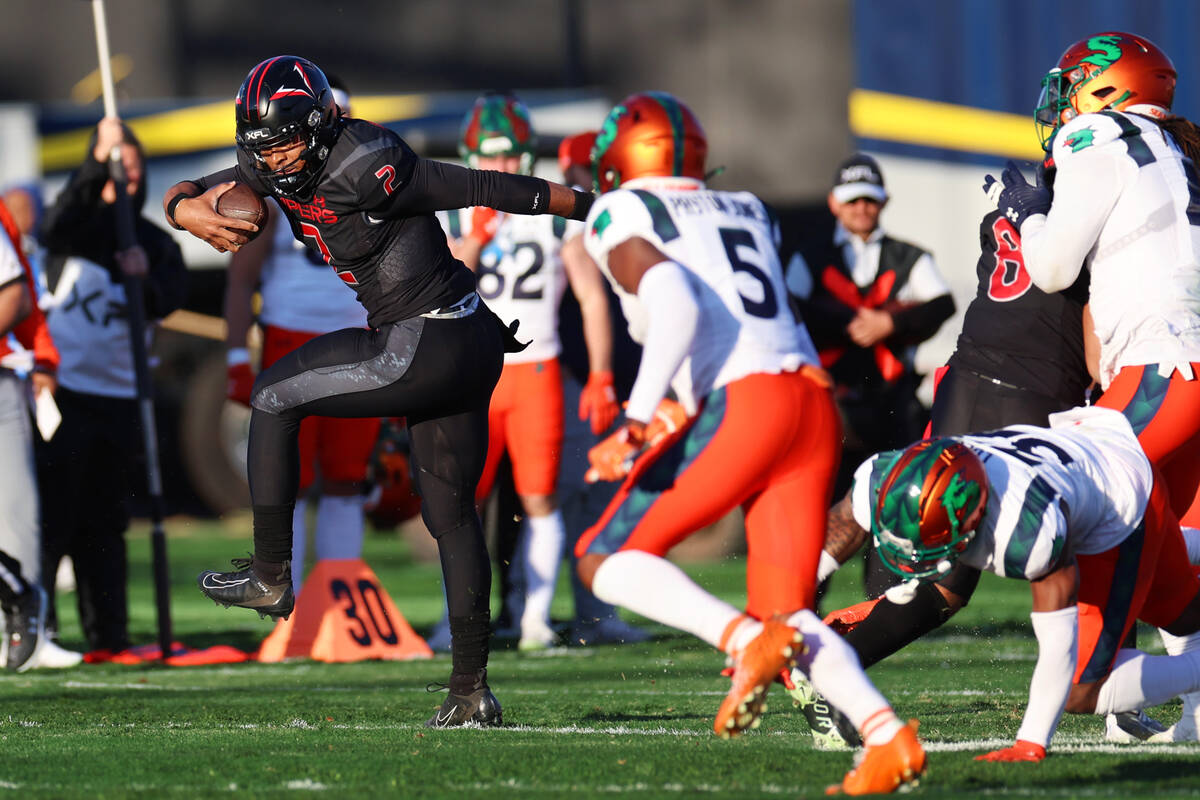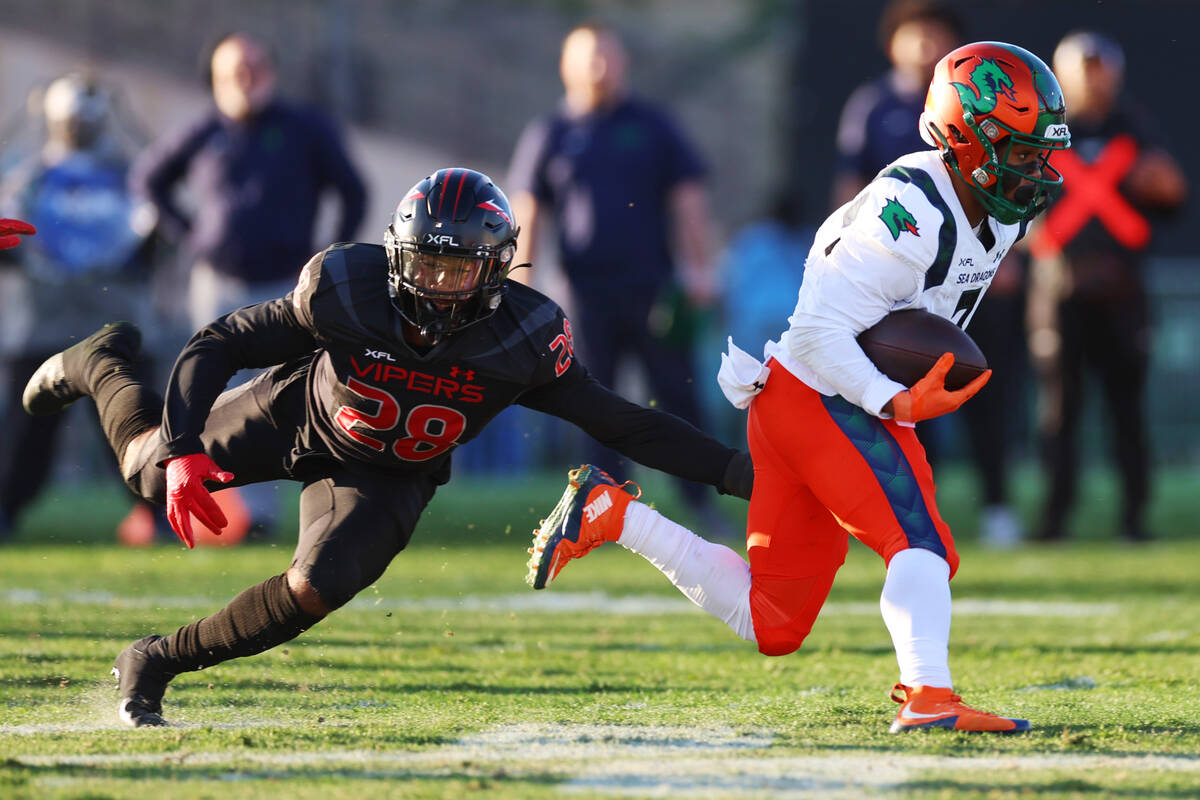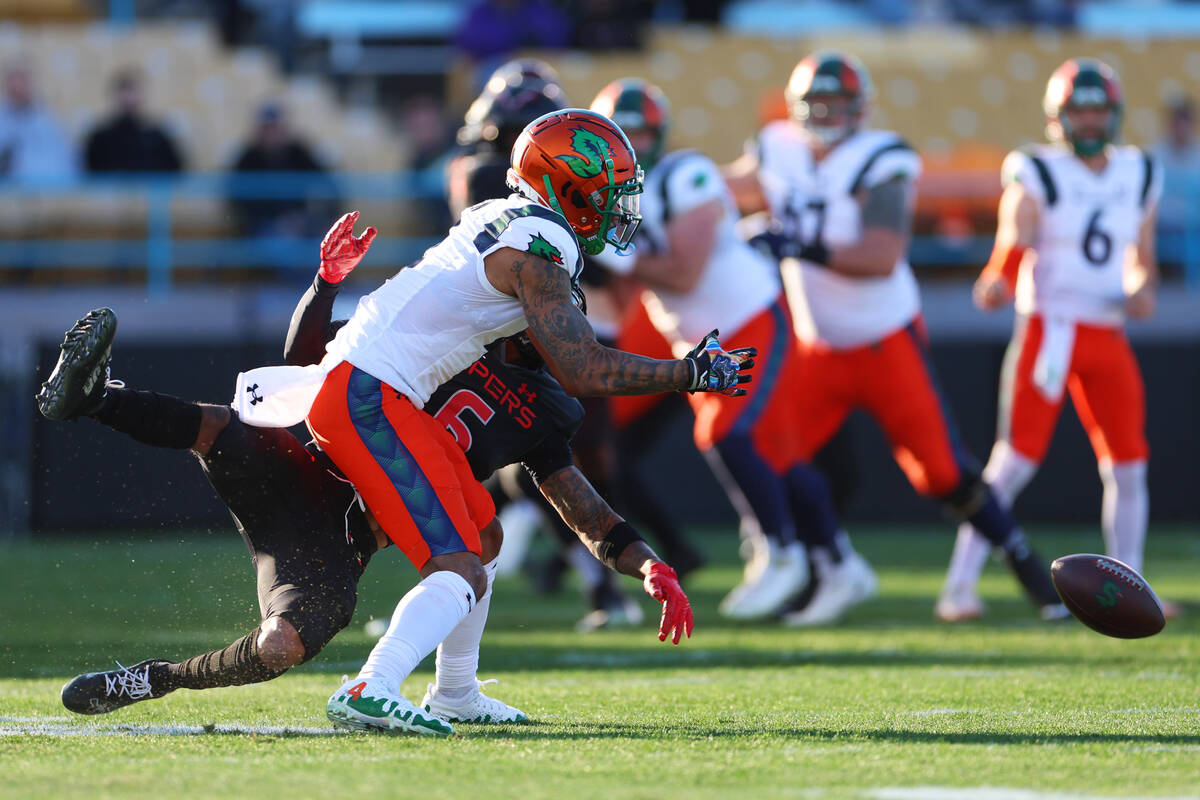 Rod Woodson is sure it will work, that the third edition of the XFL is here for the long term. The Vipers coach is convinced Las Vegas will support the venture, that this is a community proven to follow winning sides.
Excuse him, however, if it isn't primary in his thoughts right now.
His team hasn't won yet.
Vegas came up with a new way to lose Saturday night, falling to the Seattle Sea Dragons 30-26 at Cashman Field before an announced crowd of 6,037.
Many of whom left just as stunned as players on both teams.
Crazy ending: On fourth-and-2 from its own 35 and a minute remaining, Seattle converted a 65-yard sideline scoring pass from Ben DiNucci to former prominent NFL player Josh Gordon.
It was Seattle's first lead of the game and the third straight time Vegas (0-3) has blown second-half advantages this season.
"We made some plays and they made more," a visibly dejected Woodson said afterward. "Our offense played as good a football as it has all season. Our defense didn't slow them down."
Fierce wind
It was my first venture into a live XFL game, and I can at least say this: There was no downpour at halftime that made the playing surface into 100 yards of slop like last week, although the two tire tracks that caused so much news are still scrawled across the field.
Hey, baby steps.
But that wind. It was whipping something fierce.
At one point, an official actually held the ball for a kickoff so it wouldn't fly off the tee.
Fact: The success or failure of the league will ultimately come down to the product. How sound the football really is. If it can entertain folks enough for them to continue watching from home or attending games.
It has been good but not great. It was more of the former Saturday. It had been about defense across the league thus far, but changed somewhat with this one. Still, lots of plays where you can tell this is a step below the highest of levels.
Which doesn't mean some in attendance weren't enjoying themselves.
Glen and Stacey Miller are from Boulder City. They frequent games at most of the city's minor league venues — the Vipers, Silver Knights, Aviators.
They like cheering for those athletes trying to make the big time.
"This is affordable, and I think these guys play harder when trying to get ahead," Glen said.
It was the sentiment of most, a sense of optimism amid a league that faces an uphill battle to remain relevant because, well, it's professional football in the spring. A sense that a true fan base could be created here in Southern Nevada.
The Vipers have other issues. They couldn't tackle me for much of the evening.
Brett Hundley received his first start at quarterback and played well enough to win, completing 13 of 28 passes for 224 yards with two scores. He also rushed for a team-best 66 yards and a touchdown.
But when winning again came knocking at the door, when the Vipers — who led 20-9 in the third quarter and 26-18 with under seven minutes remaining — stood one play from kicking that second-half monkey off their collective backs, they again tasted defeat. Again couldn't finish.
Just can't finish
So it's back to Arlington, Texas, for the Vipers, where the league is based and practices during the week before teams head off to all points of the country for games.
"We had clearer practices this past week," Woodson said Friday. "Guys were more laser-focused. I told them, 'We have talent, but talent doesn't win anything if you're not laser-focused.'"
They weren't for all of 59 minutes Saturday, but had enough to finally win a game.
Then lost in the most improbable of ways.
A 65-yarder on fourth-and-2.
No rainstorm needed for this latest debacle.
Ed Graney is a Sigma Delta Chi Award winner for sports column writing and be reached at egraney@reviewjournal.com. He can be heard on "The Press Box," ESPN Radio 100.9 FM and 1100 AM, from 7 a.m. to 10 a.m. Monday through Friday. Follow @edgraney on Twitter