How San Diego State climbed from doom and gloom to a Final Four
Updated March 30, 2023 - 1:57 pm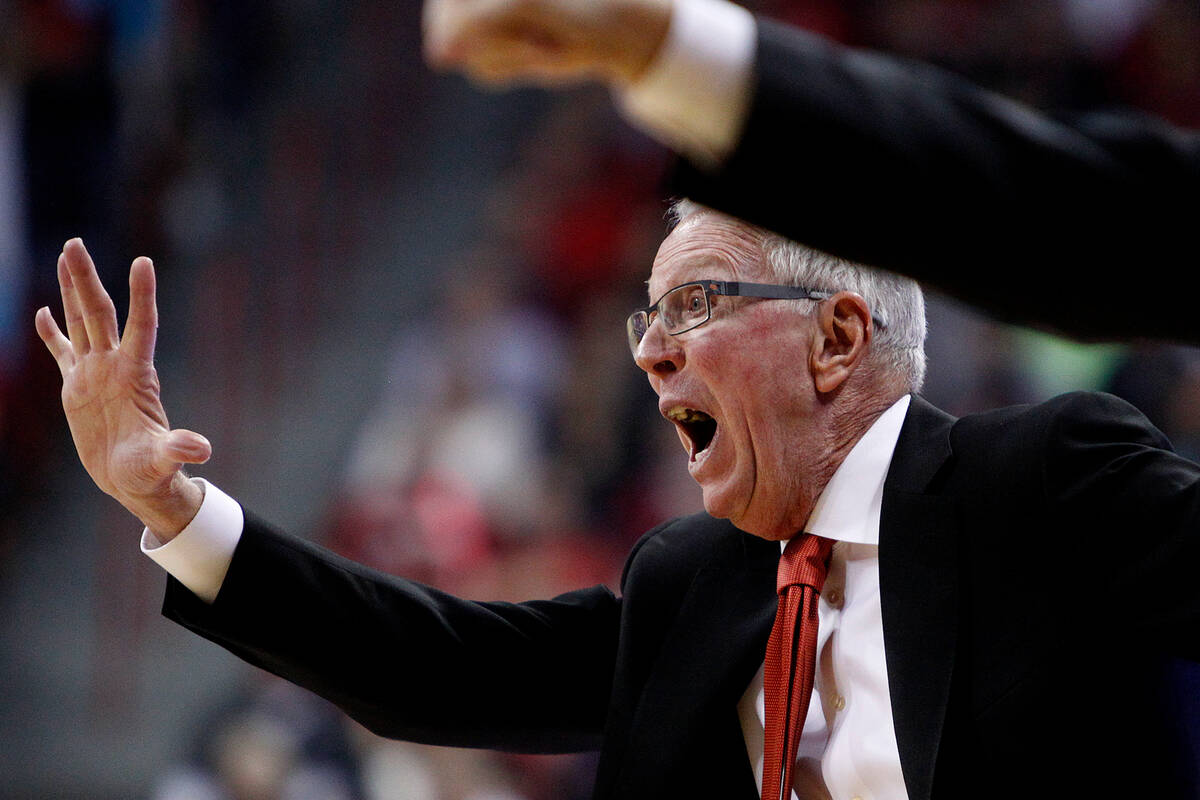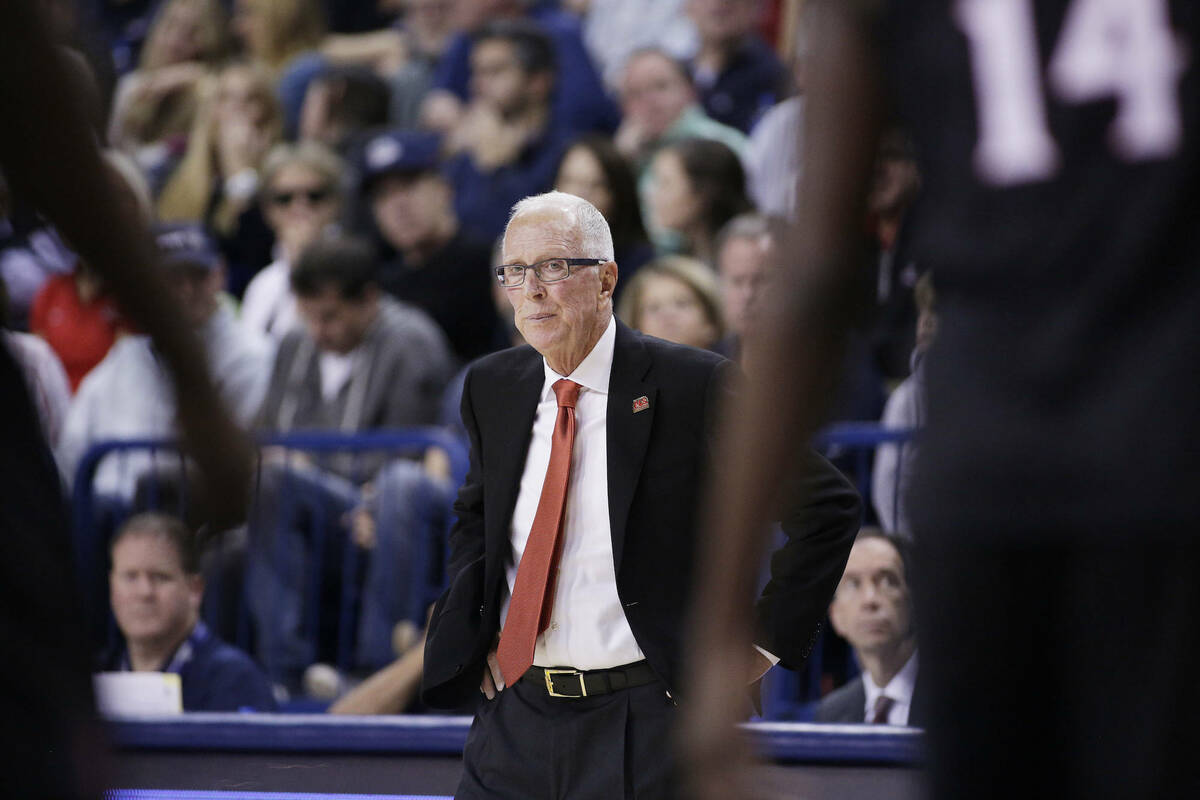 I remember Steve Fisher's reaction when first asked if media could cover San Diego State basketball practice each day.
He was concerned about how such a thing might cause distractions, how the potential for reporters and television cameras could keep work from being done.
Fisher recalled what the attention was like in his coaching days at Michigan with a group such as the Fab Five.
I turned to the then-Sports Information Director: "He knows I'm the only one who comes to practice, right?"
That was the bottom for the San Diego State program. The depths of the ocean.
The beginning.
Amazing doesn't begin to describe the fact San Diego State will appear in its first Final Four when it engages Florida Atlantic on Saturday in Houston.
I covered the first seven years of the Fisher Era as the beat writer for the San Diego Union-Tribune. I was an alum of the school that saw first-hand what has been proven to be one of the great rebuilds in sports. What one terrific coach with a dream could accomplish.
Yep. The journalism hat will come off for a few days. Hey — when it's your school, it's your school.
Some friends in this business attended UNLV during its 1990 national championship run and others long after it. They still hold true to all things Rebels, gear included.
I'm all in on the Aztecs this week.
Down and out
You had to see how bad things were when Fisher arrived in 1999. How incredibly down the program was at all levels. Hadn't been to the postseason since 1985. Had a bunch of nice kids suiting up, few of whom were actual players.
Lost 17 straight conference games at one point.
It was at one home game against UNLV that initial season when a visiting beat writer reached his seat just minutes into the action.
"What the hell happened?" he asked. "I was in the bathroom."
The Rebels led 24-6.
Fisher had called then-athletic director Rick Bay about the position. He even called then-football coach Ted Tollner about it. Wanted it badly.
Turned out to be the best coaching hire San Diego State ever made in any sport.
Fisher saw a facility like the now-named Viejas Arena and his recruiting ties across the country as advantages that he could build upon. That he could sell. Saw dedicated support from an athletic director in Bay and university president in Stephen Weber.
He saw potential where most others saw doom and gloom.
He saw a city like San Diego — "70 degrees and sunny, even when it's not," Fisher said this week — that recruits might gravitate toward.
And they did. He selectively recruited the junior-college ranks and welcomed key transfers from spots like Syracuse and Michigan and plucked high school talent throughout the years. Tony Bland. Randy Holcomb. Brandon Heath. Billy White. Malcolm Thomas. Kawhi Leonard. Just a few who made a huge difference.
"And when you have a player like Kawhi, then everyone knows you can come here and make the NBA," Fisher said.
He walked across campus in those early days with a fist full of tickets, handing them out to anyone who seemed the least bit interested. That's when The Show student section was a No Show.
Remember when
I remember when Arizona and Lute Olson came to San Diego. And then Bobby Knight and Texas Tech. If the early Aztecs teams couldn't draw many folks, such opponents and coaches would. Bill Walton became a enormous advocate of the program after his son, Chris, chose to play for the Aztecs.
I remember the first NCAA appearance under Fisher in 2002, the 93-64 loss to Illinois and its three future NBA players. Remember the four-point NCAA loss to Indiana in 2006. It really got going for San Diego State in 2010, when the consistency of winning was born and hasn't looked back.
"I said it before — I didn't want to put pressure on Dutcher when I was retiring, but I said, 'We're going to get to a Final Four,'" said Fisher, who gave way to long-time assistant Brian Dutcher six years ago. "It may not be with me, it may not be with Dutch, but hopefully it will be with one or both of us. I believed it.
"Now, you have to get lucky. It took a lot of time. I always said, 'I want to make sure we have a program that's a program. Underline, exclamation point, capital letters.' And we do. Obviously, we've put a huge stamp on that now with what Dutch has done with this team and where they are."
Which is the Final Four.
Which, if you saw those early, depths-of-the-ocean days, is an amazing story.
Ed Graney is a Sigma Delta Chi Award winner for sports column writing and be reached at egraney@reviewjournal.com. He can be heard on "The Press Box," ESPN Radio 100.9 FM and 1100 AM, from 7 a.m. to 10 a.m. Monday through Friday. Follow @edgraney on Twitter