NBA should be first of major sports to hire female head coach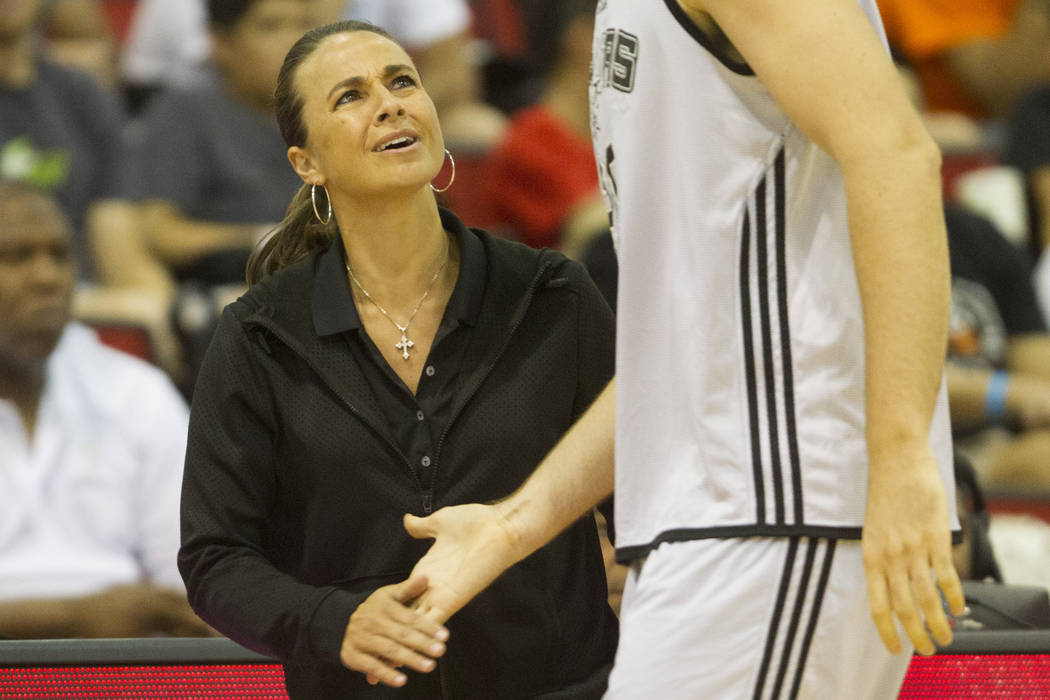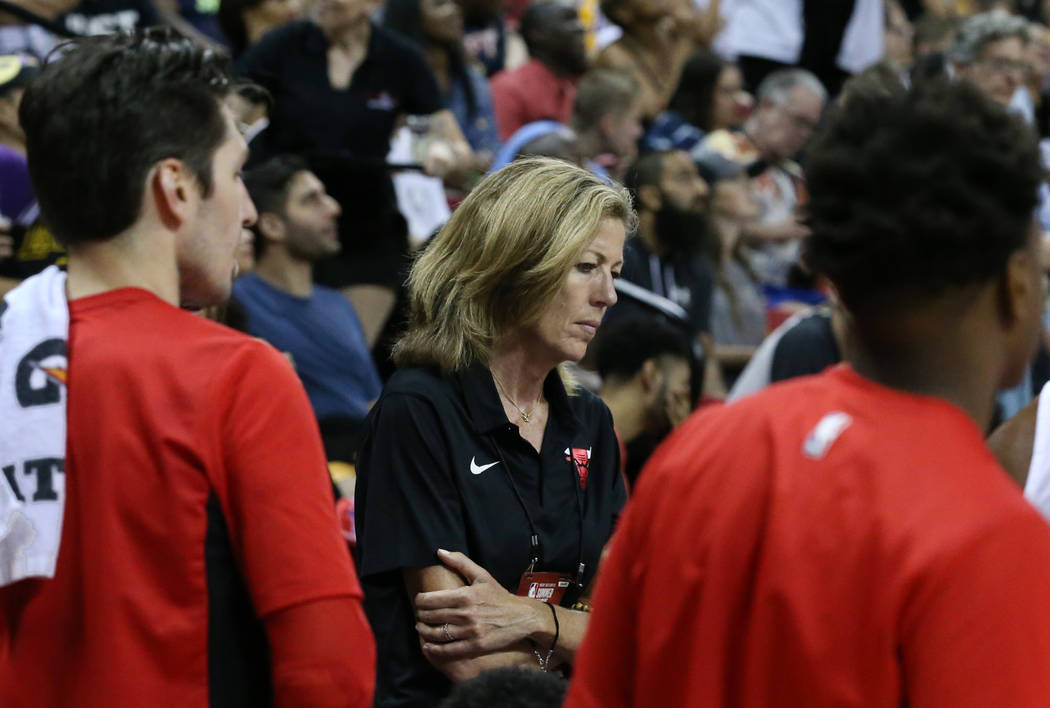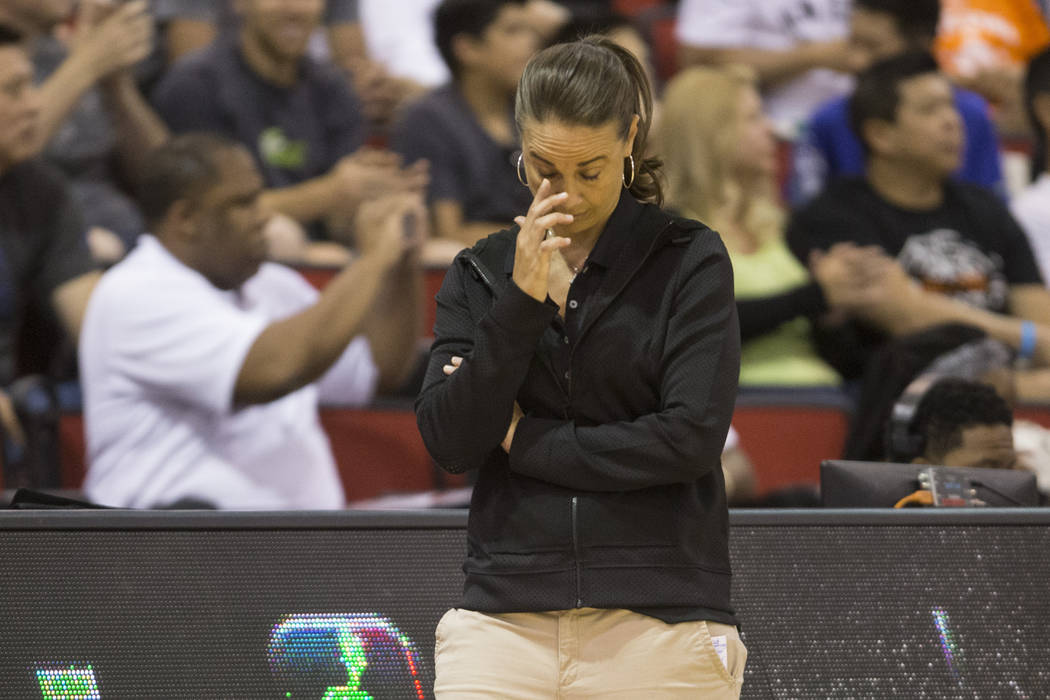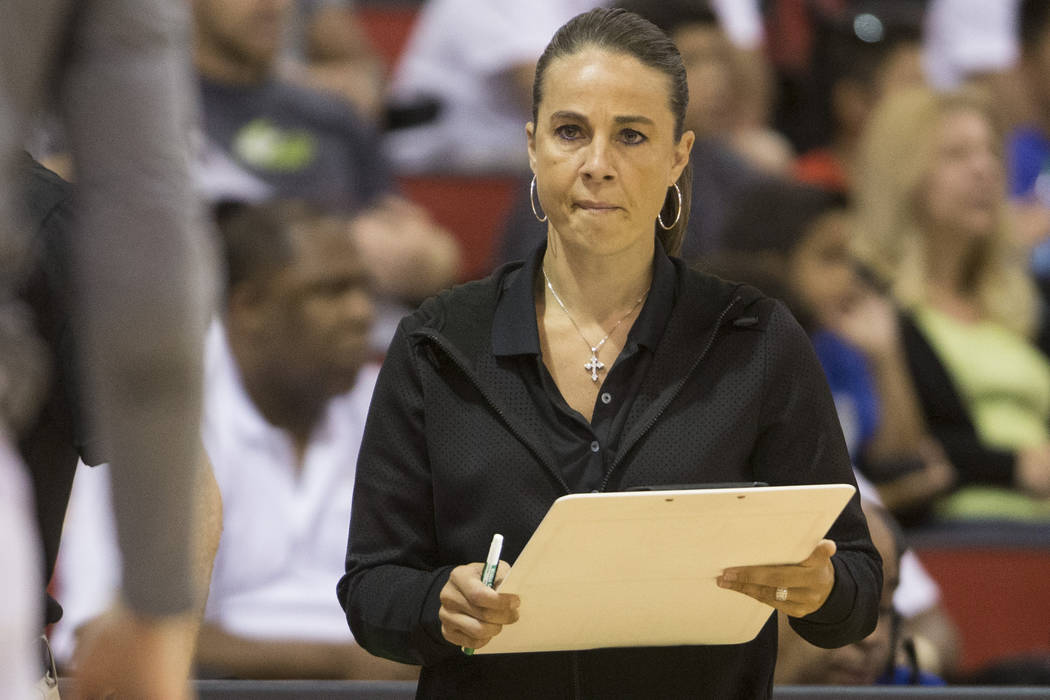 I miss the commercials, the ones with Kobe Bryant rising for a jumper during that 81-point explosion against the Raptors and Michael Jordan taking flight and LeBron James somehow keeping his dribble while sliding across the court.
I even miss the ones with a talking basketball, because that was almost as amazing as former NBA commissioner David Stern once shunning a question about the potential of a point-shaving scandal at the same time one of the league's referees was being tailed by federal investigators for what would deliver a guilty plea to federal charges in a betting scandal.
Ah, memories.
Where Amazing Happens?
You know what would be the best way for the league to re-create such a promotional campaign?
Have an owner finally exhibit the vision and fortitude and originality and, yes, guts, to hire a female head coach.
Change can't occur without creativity, something the NBA owns miles and miles of on the court, its players becoming more and more artistic as their athletic gifts are sharpened.
Too bad such imagination hasn't extended to putting a woman in charge of coaching a roster.
Breaking the ceiling
Of the four major league professional sports and 123 head coaching spots in which no females exist, the NBA seems more open to the concept than any, which makes sense given the number of women who play basketball at all levels across the world.
But how far someone such as San Antonio assistant Becky Hammon — the most popular of names when it comes to which woman will be initially break through that proverbial glass ceiling — is from landing such opportunity is as much mystery as the true attendance figures for that LaVar Ball-founded Junior Basketball Association.
This, even after Hammon — who coached the Spurs to a Summer League title in 2015 — became the first woman to interview for an NBA head coaching job when Milwaukee spoke to her about its opening in May.
The Bucks instead hired Mike Budenholzer.
There's no telling, really, how close Hammon came.
Karen Umlauf knows all about a woman in a man's NBA world, having worked in the Bulls organization for decades, a former player at Northwestern who first came to the team during, yes, Jordan's rookie season.
The longtime senior director of basketball administration for Chicago, Umlauf was named an associate head coach for the Summer League. She felt this part slipping away some, the chance to be hands on in a game that has been as big a part of her life as anything. She missed it.
"I'm in awe of all the hard work our guys put into everything, how prepared our coaches are," she said. "It's great to get this opportunity, but you also realize that you don't just step in and be handed something for nothing. You have to work for it.
"I have no idea where this might lead. It's just one step at a time."
Players champion idea
The NBA has just one full-time female referee, and yet 19 women are officiating games at Summer League, compared with five last year. On Tuesday, the Players Association unanimously re-elected Michele Roberts as its executive director. Jenny Boucek is a full-time assistant player development coach for the Kings. Women hold key positions in the league's front office.
But things haven't reached the point of a woman as head coach, a move that would certainly take executives of a team thinking outside the 3-point line and not about making the safe hire, a common practice for those worried most about keeping and saving their jobs.
Don't hire Hammon because she's a woman, but because she's ready and deserving and championed not only by fellow coaches, but players across the league. They know best if a woman could successfully translate in the spot, and have been unanimous — led by LeBron James — in their agreement one would.
"I think women can sometimes bring a different perspective to things," said Umlauf, 56. "Maybe seeing the big picture of things. Some of it from an emotional side, maybe being new to all this and being able to relate to new players coming into the league. I didn't think (this summer opportunity) would happen for me, and once it did, I wanted to take full advantage.
"I think a (women's head coach) would be welcomed with open arms."
It's time. Has been for a while.
Make amazing happen again in a new and different and bold manner.
I mean, it would make talking basketballs appear normal.
Contact columnist Ed Graney at egraney@reviewjournal.com or 702-383-4618. He can be heard on "The Press Box," ESPN Radio 100.9 FM and 1100 AM, from 11 a.m. to 2 p.m. Monday through Friday. Follow @edgraney on Twitter.