Visiting teams won't look past Golden Knights this season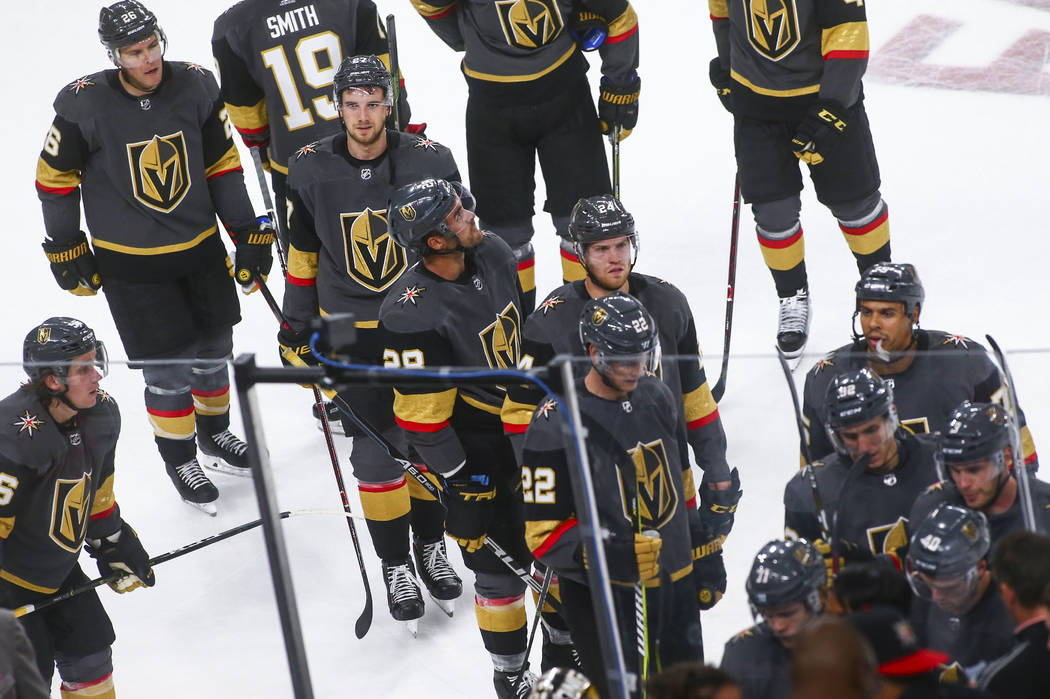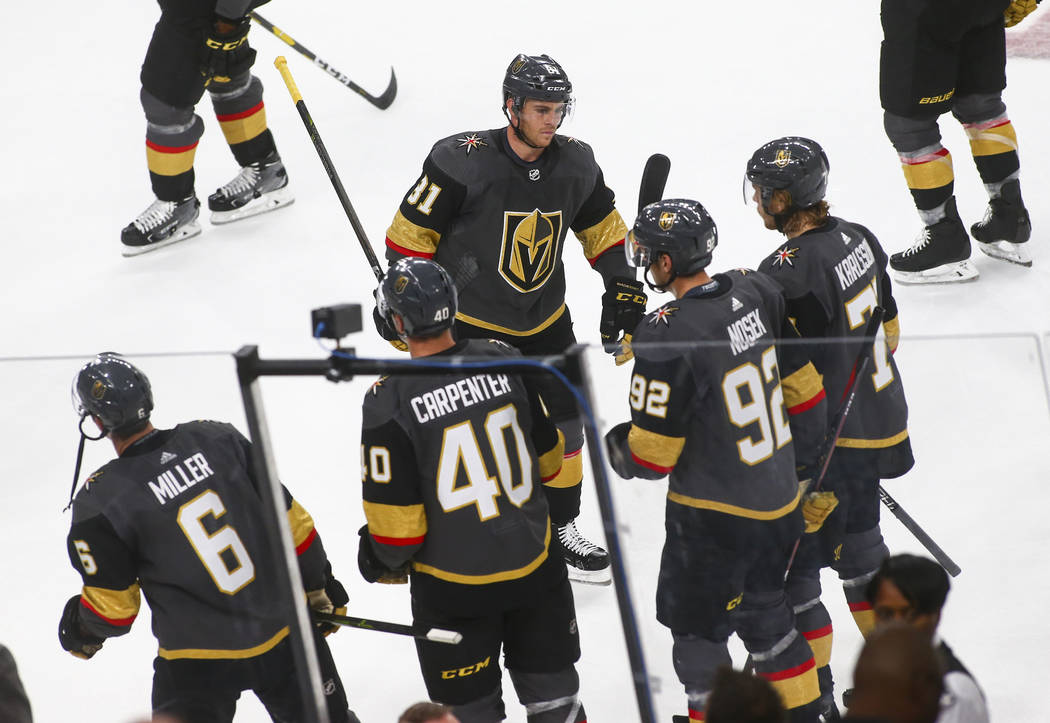 Can you imagine how bad it would have been had the Flyers brought along the world's best mascot for a little extra motivation?
Alas, the great Gritty wasn't in T-Mobile Arena on Thursday night.
And, for the most part, neither were the Golden Knights.
At least not in any memorable fashion after the first 10 minutes.
One year later, the home opener for Vegas provided a much different pregame mood and sentiment, more an elated reminder of what occurred on the ice last season than a chance to begin mending physically and spiritually and emotionally from a tragedy off it.
Problem: Someone forgot to give Philadelphia the message about playing along with the whole celebratory theme.
The Flyers weren't suffering from any sort of Vegas Flu but sure made the Knights appear ill, rolling to a 5-2 victory before a subdued crowd of 18,555, meaning for the first time since the Knights skated onto an NHL sheet, they have a losing record.
It was a franchise record for announced attendance and an evening when Vegas hung banners for its Pacific Division and Western Conference championships.
So much for highlights.
You know things aren't going the way of Vegas when goalie Marc-Andre Fleury's night is done at 10:11 of the second period, after he allowed five goals on 16 shots.
"It's a good reminder nothing is easy and you have to battle for every point," Fleury said. "Obviously, you don't want to be so bad for your opener. To get embarrassed at home like this, maybe in the long run, it might be a good wake-up. It's not about (getting pulled), it's about giving up five goals in such a short period of time."
More than anything else, at least for one night, the Flyers proved true the notion that teams coming to Las Vegas this season won't look past the Knights.
Whether the Vegas Flu of last season — a theory that suggested many visiting teams weren't at their best after spending late nights at the casino tables and enjoying all entertainment options of Sin City — was true or not, it won't be a factor this season.
You tend to get everyone's attention by advancing to the Stanley Cup Final in your first year of existence.
"I was definitely a doubter about (Vegas) last season," said wing Max Pacioretty, limited to one shot in his Knights debut after being traded from Montreal. "It's only natural with an expansion team. But this group was better than that because of the same mindset we're going to have this season — sacrifice whatever you need in order to win hockey games."
So he didn't believe the Canadians, who lost 6-3 last season in Las Vegas, caught a case of that flu?
"Not that I was aware of," he said. "Vegas was just too fast for us."
It was also faster than the Flyers but nowhere near better.
This was one of those games when Corsi meant as much as which concession line you chose to visit.
Forget about analytics when the scoreboard reads 5-2 for the visitors.
Shots. High danger chances.
None of it means anything when you lose as Vegas did.
Where was D?
The defense was far too loose and leaked at the worst times — Jon Merrill and Nick Holden never appeared comfortable together — and the third line of Ryan Carpenter, Tomas Nosek and Oscar Lindberg had about as forgettable a first game as possible.
I mean, they really struggled, exposing again the fact that regulars Alex Tuch and Cody Eakin are out with injuries.
It was about heartbreak for this game last season, about offering some level of refuge from the brutality and terror of a mass shooting just days earlier at the Route 91 Harvest Festival, about beginning that long and sorrowful healing process.
It's about never forgetting now and, yet, moving on.
Vegas will do so with this knowledge: It is no longer a secret and will be treated as such by opponents.
"Last season, there were a lot of games where we took the lead early, if you remember," Fleury said. "We jumped on teams. They were down by one or two and had to come back. I don't know about the (Vegas Flu theory). We also won on the road, right?
"Maybe we didn't want to make any mistakes (Thursday) and played on our heels a bit. Couple good bounces for them to get the lead. We can be better. I'd rather win them all. Just shows we have to play well to have success. I'm not too worried about it."
The Flyers didn't appear worried about anything.
Gritty from the drop, is right.
More Golden Knights: Follow all of our Golden Knights coverage online at reviewjournal.com/GoldenKnights and @HockeyinVegas on Twitter.
Contact columnist Ed Graney at egraney@reviewjournal.com or 702-383-4618. He can be heard on "The Press Box," ESPN Radio 100.9 FM and 1100 AM, from 7 a.m. to 10 a.m. Monday through Friday. Follow @edgraney on Twitter.