Incentive, health should give host 49ers edge over Seattle
December 7, 2013 - 2:49 pm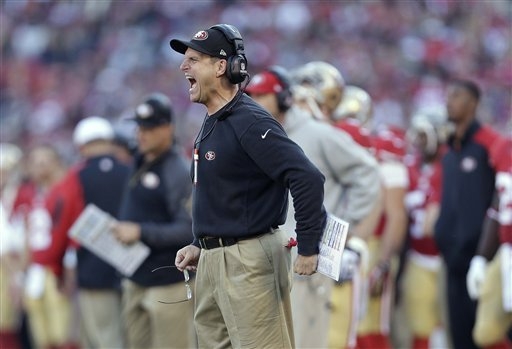 It will be a cold day in hell — also known as New Jersey — when a team shows up and beats the Seattle Seahawks in the Super Bowl. It's not going to happen, because Russell Wilson is suddenly a star quarterback and that defense is just too tough.
The NFC is a one-horse race, and a pack of AFC teams are playing for second place. That's the common narrative this week.
Next week, it might change. In the NFL, nothing lasts for long. How many times in recent years have we seen teams that were buried in November wind up on top in February? Several times, including last season.
So, as tempting as it is to crown the Seahawks, maybe it's better to take a step back and not bet the kid's college fund on Pete Carroll to win the championship at 2-1 odds.
Just look at some other popular public opinions from this season that already appear foolish:
■ The Jacksonville Jaguars are the worst team in league history. A laughingstock at 0-8, Jacksonville has won four of its past five games.
■ Carolina coach Ron Rivera is doomed to be fired. The Panthers have won eight straight after a 1-3 start, and Rivera is nowhere near a hot seat.
■ In a preseason poll of Las Vegas oddsmakers, the Houston Texans were a trendy pick to win the AFC. The Texans are a train wreck at 2-11.
■ At various times, Baltimore, Miami, New England, the New York Giants, Philadelphia and Pittsburgh have been written off as dead and resurrected.
Aside from predictably poor officiating and the proliferation of ridiculous pass-interference penalties, the NFL is an entertaining, unscripted reality show that sets up bettors for a love-hate relationship. We love to rip bad quarterbacks and dumb coaching moves. We hate ourselves for betting on the Buffalo Bills when they blow a 14-point lead.
When the Seahawks were in the spotlight five days ago, Carroll was jumping around like a high school cheerleader, Wilson was imitating Joe Montana while passing for 310 yards and three touchdowns, and the league's loudest crowd was roaring at the level of a jet engine as the hometown heroes humiliated the New Orleans Saints. I'm not saying Seattle won't win the Super Bowl, but I am betting the opposite side Sunday.
The San Francisco 49ers, 2½-point favorites, finally are close to full strength, just as talented and twice as motivated to avenge an embarrassing 29-3 loss to the Seahawks on Sept. 15. Everyone loves Seattle now. But Carroll is 0-3 at Candlestick Park, and Jim Harbaugh hates to lose to him.
Four more plays for Week 14 (home team in CAPS):
■ SAINTS (-3) over Panthers: Drew Brees threw 38 times for 147 yards, a pathetic total, and the New Orleans defense was picked apart Monday in a 34-7 loss at Seattle. If the Seahawks own the league's strongest home-field advantage, the Saints are second on the list. New Orleans is 14-0-1 against the spread in its past 15 home games under coach Sean Payton. Off a bad loss, Brees and Payton will be much better. Carolina is due to cool off, if the Saints can contain quarterback Cam Newton's scrambles.
■ EAGLES (-2½) over Lions: Detroit is in position to take control of the NFC North, but it's a team that typically self-destructs. Poor weather conditions in Philadelphia could slow the Lions' offense. The Eagles are on a four-game win streak due to quarterback Nick Foles' error-free play and an improved defense that has allowed 21 points or fewer in each of the past eight games.
■ CHARGERS (-3) over Giants: With its playoff hopes or even a .500 finish fading, this is the last shot for San Diego (5-7). The Chargers, who go to Denver next week, tend to alternate good and bad performances, and they were bad last week. Philip Rivers has been a more consistent quarterback than Eli Manning all season.
■ BEARS (Pick) over Cowboys: Josh McCown has stepped in and put up better numbers than injured quarterback Jay Cutler. Chicago's weak defense has led to its downfall. The Dallas defense is even worse. In frigid weather at Soldier Field, bet on McCown to outplay Tony Romo.
Last week: 1-3-1 against the spread
Season: 31-30-4
Las Vegas Review-Journal sports betting columnist Matt Youmans can be reached at myoumans@reviewjournal.com or 702-387-2907. He co-hosts "The Las Vegas Sportsline" weekdays at 2 p.m. on ESPN Radio (1100 AM). Follow him on Twitter: @mattyoumans247.