UFC leaving boxing behind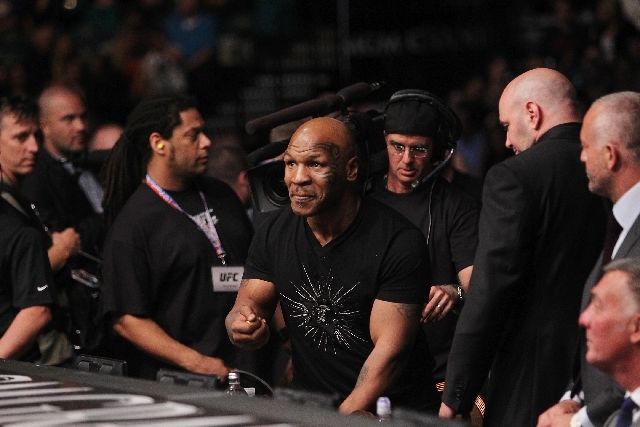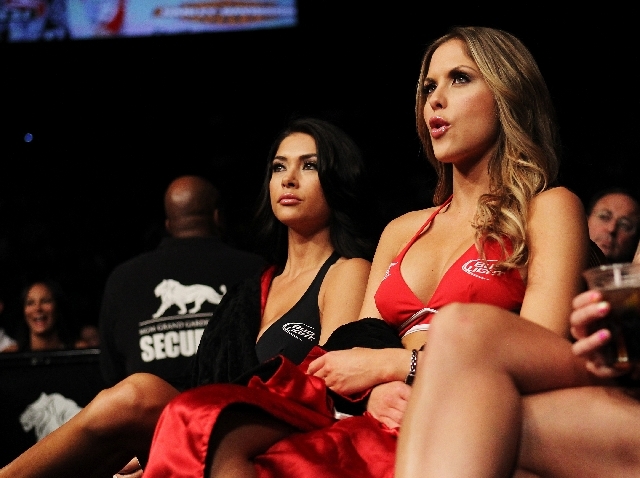 Side by side on a couch were Dana White and Mike Tyson, a pair of lifelong boxing fans, explaining why they rarely get excited to watch boxing anymore. That's how times change.
In the mid-1980s and even until his final, forgettable fight in 2005, Tyson made boxing a legitimate heavyweight sport. When he stepped into the ring, we all watched.
"When Tyson fights happened, man, I wouldn't go anywhere," White said. "You were watching that thing and you were staying home because crazy (expletive) was going to happen. And that's part of the whole appeal of it.
"If I put down my 60 bucks and I'm sitting there, I want my Holy (expletive) moment when I jump out of my seat and go, 'Holy (expletive), that just (expletive) happened,' and you're high-fiving with all your buddies. That's why you pay your money, and that's why you watch the fights."
In the middle of that animated speech, White actually did jump off the couch, knocking my tape recorder to the floor. He sat back down and said, "And you just don't get that anymore with boxing. This younger generation, they're not watching boxing."
The younger generation, and the middle-aged crowd, prefers the Ultimate Fighting Championship, for many reasons.
Start at the top with White, the UFC president and the coolest "commissioner" in all of sports. Bud Selig and David Stern are good in their own ways for baseball and the NBA, respectively, and Roger Goodell is a semi-hip leader for the NFL.
White is different, in the best way possible, because he's as enthusiastic about his sport as the rowdy fans who filled the MGM Grand Garden for UFC 160 on Saturday night.
"I'm still a huge boxing fan," White said, detailing how boxing "fell apart at the amateur level" and started to fade once Tyson disappeared and turned the heavyweight division over to stiffs like the Klitschko brothers.
Boxing was left mostly in the hands of Oscar De La Hoya, Floyd Mayweather Jr. and Manny Pacquiao — all great fighters, but none heavyweights, and heavyweights drive the popularity of fighting.
There were 12 fights on the UFC 160 card, and I'll say nine were highly entertaining. The heavyweights at the top of the main card put on a show.
Junior dos Santos dropped Mark Hunt, a 265-pounder with a cement block for a head and bricks attached to his wrists, with an overhand right in the first round and finished him with a spinning heel kick in the third round.
In the heavyweight championship bout, Cain Velasquez, who closed as a 9-1 favorite, pounded Antonio "Bigfoot" Silva in 81 seconds. If there's a downside to some UFC fights, it's that they can be too brief. There are more knockouts, and no sleepy 12-round pillow fights.
I'm a boxing fan, too, but a far less interested one in recent years. I covered the De La Hoya-Mayweather fight in May 2007. The atmosphere in the Grand Garden was electric that night — as it is for most big boxing events — but the fight came nowhere close to equaling the hype.
The Mayweather-Robert Guerrero fight early this month was more of the same, an uneventful and unanimous 12-round decision for Mayweather.
"I don't want to sound like I'm dogging on Floyd," White said. "But I came to the fight, I paid for my ticket, I came here, and I wish I didn't drive to the arena. I should have just watched it at home."
Tyson interjected, "It's like watching paint dry."
White continued, "De La Hoya fought his ass off and was in some good fights with some big guys. You knew when De La Hoya was in town, it was big, and there's just nothing like that anymore."
The UFC is better than boxing, and it has been for about a decade, in part because of the quality and volume of fights in the cage. The top fighters don't dodge each other to protect their record, many of the battles are downright brutal, and the undercards are good enough to make fans show up early.
It's better in more subtle ways, too. The UFC is superior with marketing, putting more events on free TV. When superstars Chuck Liddell, Randy Couture and Tito Ortiz retired, White had groomed enough big-name fighters to take their place.
Even the octagon girls, Arianny Celeste and Brittney Palmer, are marketed as stars, appearing on Maxim magazine and Playboy covers. In boxing, the ring girls are anonymous. UFC fans argue over Celeste and Palmer like we used to debate Ginger vs. Mary Ann.
White explains it best, saying, "We have a full card on FX that reaches 100 million homes, and it's being aired in 147 countries in 23 different languages, this undercard is, not including the pay per view. So that many people are tuning in to watch these new up-and-coming guys. We're building all these different guys.
"Boxing has been the sport that has been dying for the last 20 years. They are still pulling big pay-per-view numbers and still pulling big gates for the fights that happen every once in a while. There are a couple guys out there who make money. Right now, boxing is in a place where you need a star, you need a really big star.
"Nobody could ever promote Mayweather better than he promotes himself. Floyd is so good that he's so much better than everybody else, and his defense is amazing. So when you've got a guy who has awesome defense and doesn't like to get hit, it doesn't make for a very exciting fight. You can appreciate his skill, but it's not one of those fights you're going to go to like a Tyson fight. Go anywhere on Earth and ask if they know who Mike Tyson is, and people know Mike Tyson on (expletive) Mars. We are intrigued and fascinated by who the toughest guys are in the world."
Tyson jumped into the cage Saturday to congratulate Glover Teixeira, and the crowd roared. We still appreciate boxing, but its best days are in the past.
White has set up the UFC, which is bigger around the world than the NFL, to own the present and future.
Contact columnist Matt Youmans at myoumans@reviewjournal.com or 702-387-2907. He co-hosts "The Las Vegas Sportsline" weekdays at 2 p.m. on ESPN Radio (1100 AM, 98.9 FM). Follow him on Twitter: @mattyoumans247.