Revealing Justify's failed drug test would have been illegal
Updated September 19, 2019 - 7:47 pm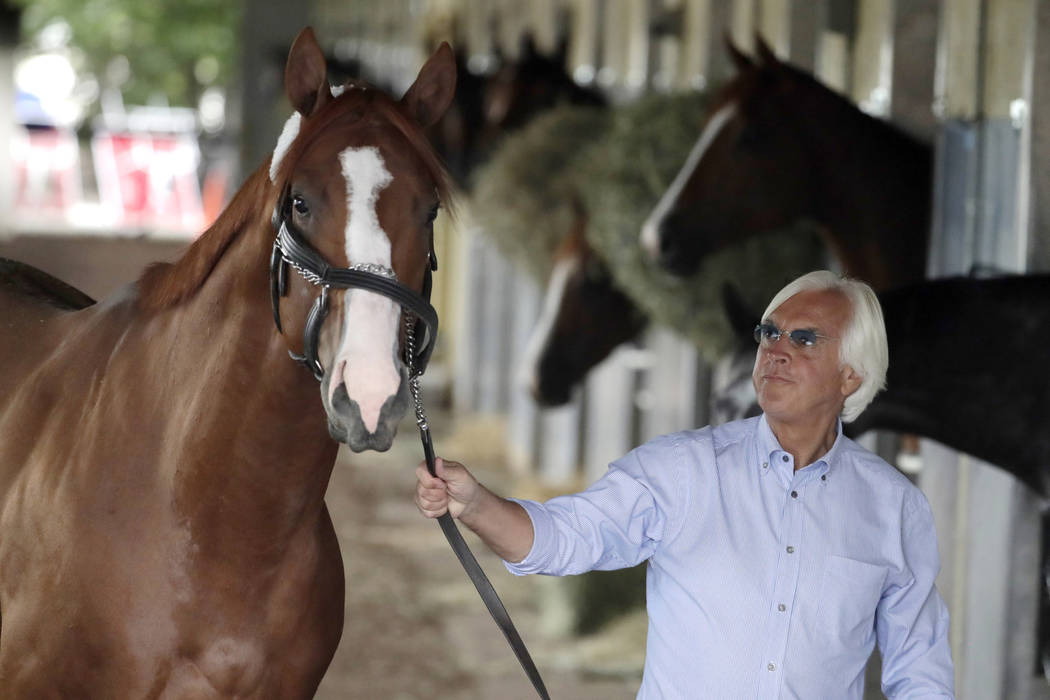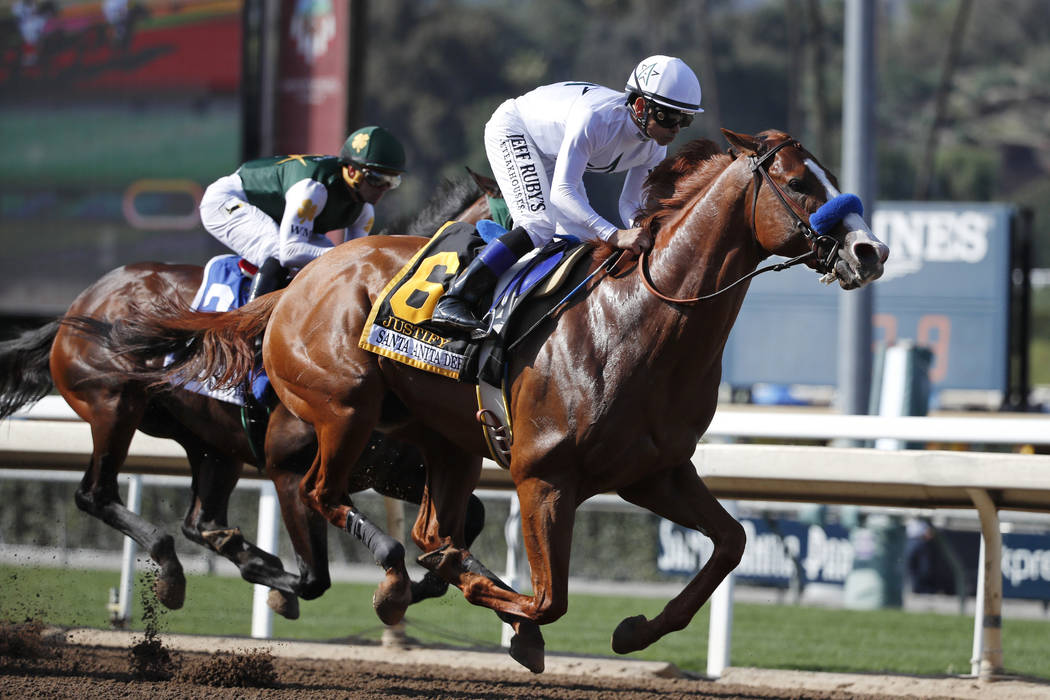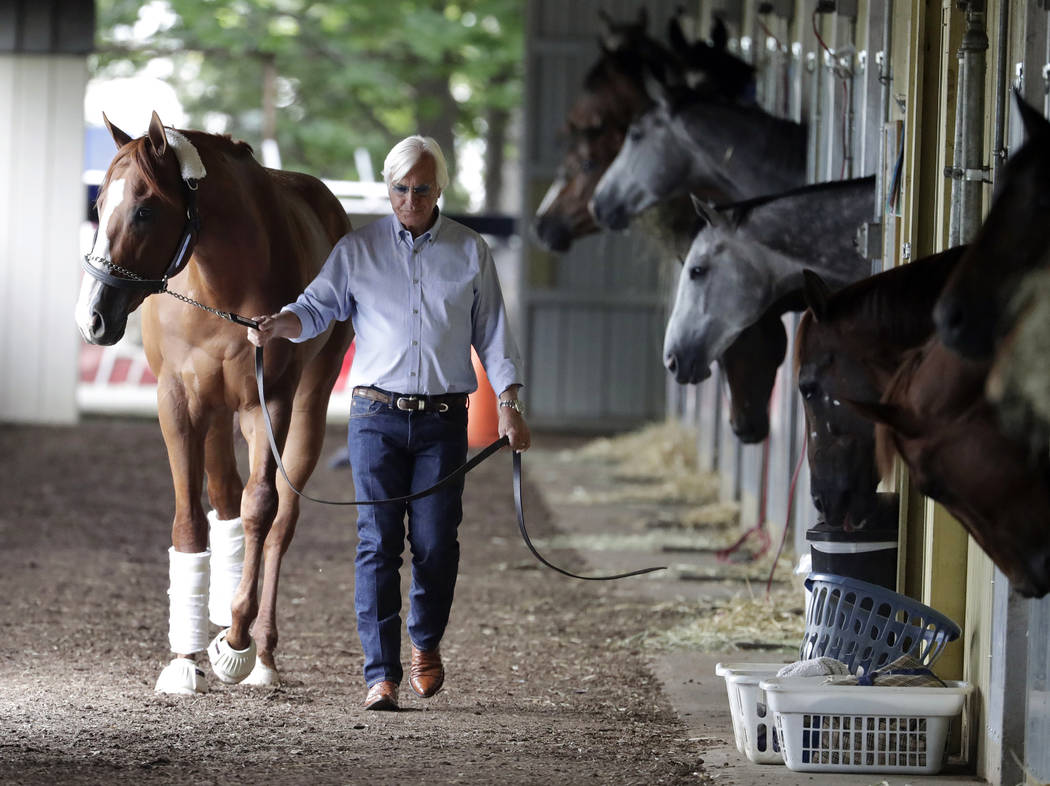 As I suggested last week in the immediate aftermath of the New York Times' report that 2018 Triple Crown winner Justify had failed a drug test before his sweep of the spring classics, the positive reading appears to have been the result of accidental contamination rather than an attempt to gain an illegal edge over the competition.
Though questions remain about the level of scopolamine found in Justify's blood after he won the Santa Anita Derby and the identities of the other horses at the track that reportedly tested positive, most experts seem inclined to accept the California Horse Racing Board's explanation that the Bob Baffert trainee apparently ate hay contaminated with jimson weed, which contains high levels of the drug.
But the Times article also raised some secondary issues that have received less attention than the test. For instance, why didn't the CHRB issue a statement at the end of the investigation saying it had determined the positives were the result of accidental contamination?
And what's the deal with board members making rulings involving trainers who have previously worked with horses that they owned at least in part? Isn't that akin to NFL owners acting as umpires?
I spoke with CHRB Executive Director Rick Baedeker this week about both issues. Here's what he said:
— The board would have been in violation of California law if it had revealed the existence of the scopolamine probe, he said.
"The law says test results remain confidential until a complaint is filed," he said. "It's understandable. In this case it was no harm, no foul, but there could be other situations where disclosure would damage someone's reputation."
— The Legislature has decided that having industry insiders serve on the board is important given that "racing is very complicated in its rules and practices." Board members involved in the industry generally recuse themselves if a matter involving a trainer or jockey they have worked with comes before the board, he said.
It's worth noting, however, that the statute does not require owners and breeders on the board to recuse themselves "unless there is a direct and present conflict."
In the hearing on the scopolamine case, former CHRB Chairman Chuck Winner, who previously had horses with Baffert, did not recuse himself, Baedecker said.
I'm sure these provisions were well-intentioned, but I would suggest that any legislator concerned about the future of horse racing in California strongly consider abolishing both.
While it's possible that disclosure could cause discomfort in some quarters, the secrecy surrounding such deliberations only fuels distrust and misunderstanding of the sport at a time when it can ill afford it.
It also affords horse racing's enemies a great opportunity to deliberately spread misinformation, such as this statement from PETA Senior Vice President Kathy Guillermo: "Bob Baffert apparently drugged and harmed Justify — a horse who was completely at his mercy and now is being treated like a sex slave. … Baffert should be suspended and held accountable, and Justify should be disqualified from the Triple Crown victory. Even at the highest levels, horse racing is crooked to the core."
More politics
Justify wasn't the only Triple Crown winner to land in the headlines last week.
American Pharoah turned up in politics sections around the country over the weekend after it was reported that he bit Mike Pence's arm when the vice president visited the stallion at Coolmore's Ashford Stud Farm in Versailles, Kentucky, in March 2018.
Pence only revealed the bite in remarks to House Republicans on Sept. 13, saying the horse bit him so hard that "I almost collapsed." He used the incident to underscore the GOP's intention of retaking the House next year.
The funny thing is that when McClatchy News asked the folks at Ashford about Pence's claim, farm manager Dermot Ryan said he didn't believe it had happened.
"If he gave someone a nasty bite, I'd know it," he said of the stallion he described as "sweet."
I've long heard that politics makes for strange bedfellows, but I guess that applies to stallfellows as well.
#RJhorseracing featured races
The #RJhorseracing handicappers this week are tackling the $200,000 Laurel Futurity at Laurel Park as well as the $1 million Cotillion for 3-year-old filles at Parx Racing.
In the first, a 1 1/16th-mile turf race for 2-year-olds, the handicapping crew is opposing 2-1 morning line favorite Field Pass and instead backing Doc Boy (6-1). They have Field Pass in second and Irish Mias (3-1) in third.
I'm not as impressed with Doc Boy, despite his two straight wins on the turf, the last being a four-horse field at Colonial Downs. I think Field Pass looks solid off his troubled second in a graded stakes at Saratoga. I'll use Torres Del Paine (8-1) and French import Jack the Ripper (10-1) underneath.
In the Cotillion, run at 1 1/16th miles on the main track, the crowd 'cappers are solidly behind 9-5 morning line chalk Guarana, who is 3-for-3, including two Grade 1 victories. They like Serengeti Empress (7-2) and Bellafina (6-10) to fill out the minor placings.
Guarana does look tough, but note that when she beat Serengeti Empress in the Acorn Stakes at Belmont, it was at a one-turn mile. Around two turns, I think the speedy Serengeti Empress may be able to use the rail to her advantage and turn the tables. I have Guarana to place and Street Band (8-1) to show.
Mike Brunker's horse racing column appears on Fridays. He can be reached at mbrunker@reviewjournal.com or 702-383-4656. Follow @mike_brunker on Twitter.