Celebrities at ease when golfing in Jordan's tournament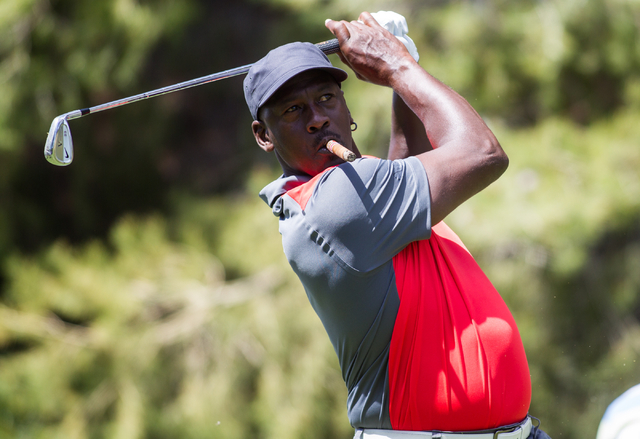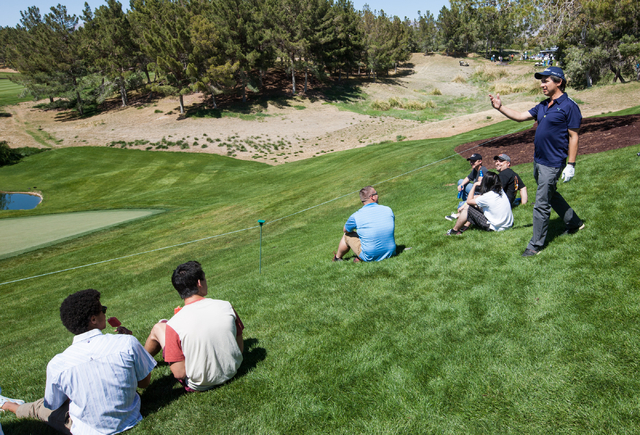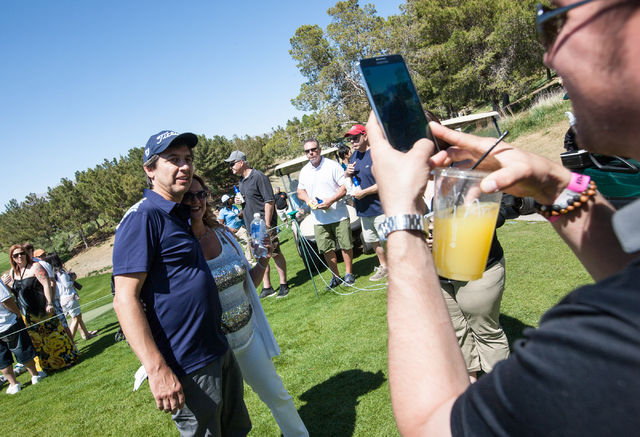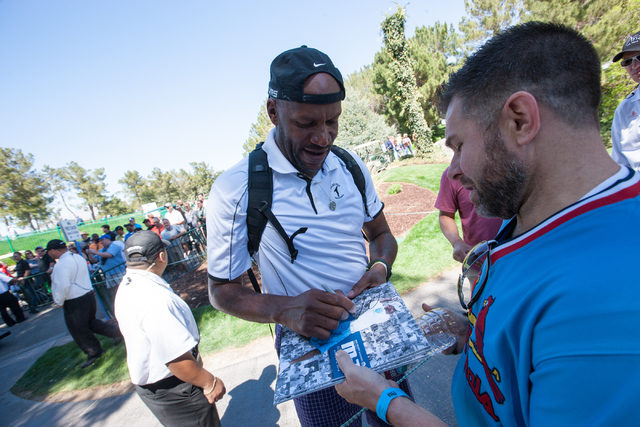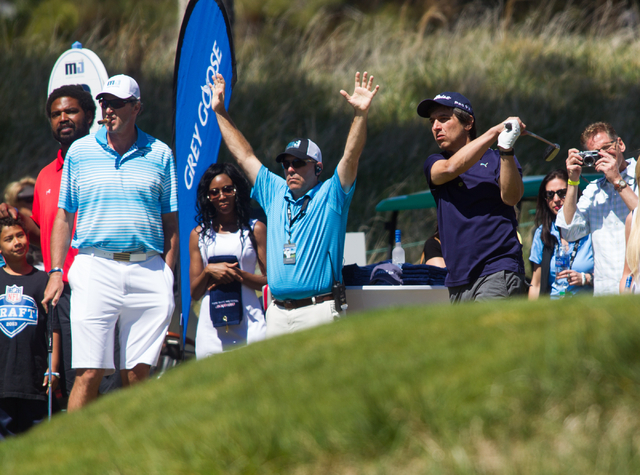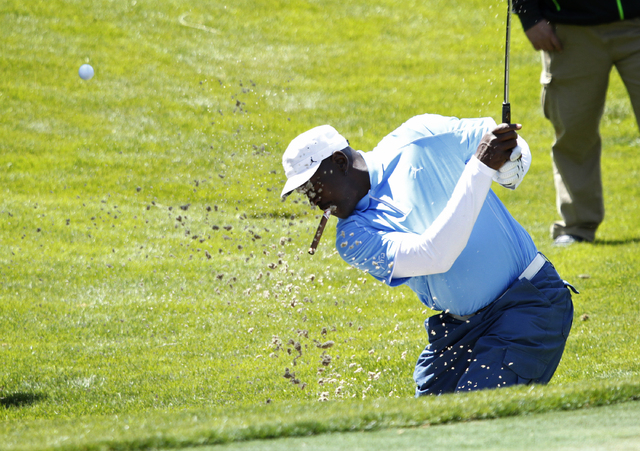 Things that pop into mind upon driving across the bark chips and into the parking lot at the Michael Jordan Celebrity Invitational at Shadow Creek:
■ That scene in "Beverly Hills Cop" where Eddie Murphy/Axel Foley pulls his beat-up Nova into valet and asks the attendant: "Can you put this in a good spot? 'Cause all this (stuff) happened the last time I was here."
■ That corporations are people, too.
■ That I feel totally out of place — not because I'm about to rub elbows with CEOs and other well-to-dos at a super-exclusive golf course where someone of my stature normally would be detained for trespassing, but because I am not smoking a cigar that is as fat as my forearm.
Of all that photographs that ran in the newspaper in conjunction with MJ's celebrity hackfest — at least when Mike Piazza and Richard Dent are trying to hit the ball onto the green over water hazards — I think all but one showed a former famous athlete or celebrity puffing on a stogie. It was like watching Wisconsin shoot free throws.
MJ plays with his lit. Nobody seems to mind because A) he's MJ and B) his Celebrity Invitational has raised more than $7 million for charity since 2001. Which is probably about what MJ took from Charles Barkley the last time they played golf together.
So when you look at it that way, this is a great event. And it's also a great event for people who live here, because it costs a reasonable $30 to get in, and you can sell an authentic hockey jersey autographed by Wayne Gretzky, No. 99, for $499 (or higher) on eBay.
This probably explains why I saw a young man pull on a No. 99 Gretzky sweater — and then pull on another No. 99 sweater on top of that one — because No. 1 on the list of MJ Celebrity Invitational rules is that sports memorabilia, collectibles or multiple jerseys are prohibited.
They'll let you wear one jersey. It says so right on the parking placard.
So no matter what the winning team of Roger Clemens and Brian Urlacher said, and what MJ's people say when you ask a question that is not related to golf — this was when MJ was doing interviews — it isn't about the golf.
It's mostly about collecting autographs and having a good time and sipping on cocktails made with Grey Goose vodka.
My recommendation: If you are CEO of a Fortune 500 company or know one, I would request to ride along with Ron Harper, who scored a ton of points in the NBA until he reinvented himself, became a top defender, and started collecting championship rings.*
(*Small assists from Michael Jordan, and Kobe and Shaq.)
For starters, one guy on eBay was asking $1,199.99 for a Ron Harper autographed jersey, though Harper never scored 92 hockey goals in one season. More important, at least to a noncollector, is that if you pay to play golf with Ron Harper, you are assured of having a good time.
You will laugh, and probably even guffaw, especially if Marcus Allen is cracking wise when Ron is trying to tee off.
Let me tell you about how accommodating Harper is: After his group putted on 14, he saw a little girl sitting by herself near the edge of the green. He asked if she was having a good time and would she like his autograph.
Harper asks you if you want an autograph. At least if you are a little girl sitting by your lonesome near the edge of the green.
My second recommendation would be to join Ray Romano's gallery.
Coming off the 13th green, Everybody Loved Raymond when he signed programs and scraps of paper and posed for selfies, even with women who were not shaped like Wayne Gretzky's daughter or wearing halter tops.
Seconds before, I had watched Romano and Hall of Fame offensive lineman Jonathan Ogden line up a putt. Ray looked like a hood ornament on an 18-wheeler.
I maintained vigil at the top and back of the 13th green, mostly because I was weary/leery of walking somewhere where I wasn't supposed to be walking. So I got to see Michael Jordan fly the green, and a concession stand, and several area codes before his ball ricocheted off an unoccupied hospitality tent.
Then he holed a 40-foot putt, to save par, I think. Before he left the green he asked for a match so he could relight his cigar.
Lots of people called out for him to sign stuff, and MJ told them he'd sign on 18. I wasn't really buying it. And then a guy with dreadlocks came through, handing out presigned golf balls, which was pretty cool, and then people looked at each other quizzically and asked "Who's Steve Monroe?"
But a good time was had by almost all.
I say almost all, because when I got off the shuttle to leave the hallowed ground of Shadow Creek, the kid who had worn a second Wayne Gretzky jersey over top of the first one was being detained by security.
Las Vegas Review-Journal sports columnist Ron Kantowski can be reached at rkantowski@reviewjournal.com or 702-383-0352. Follow him on Twitter: @ronkantowski.