Ex-Lady Rebels coach Dan Ayala had fondness for hoops, horses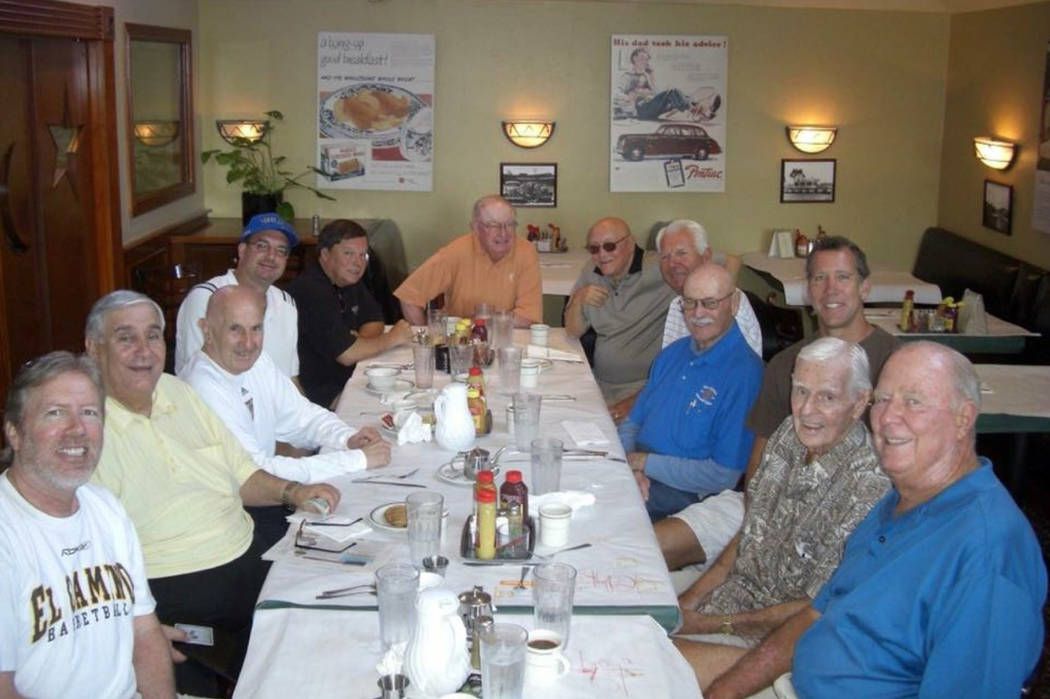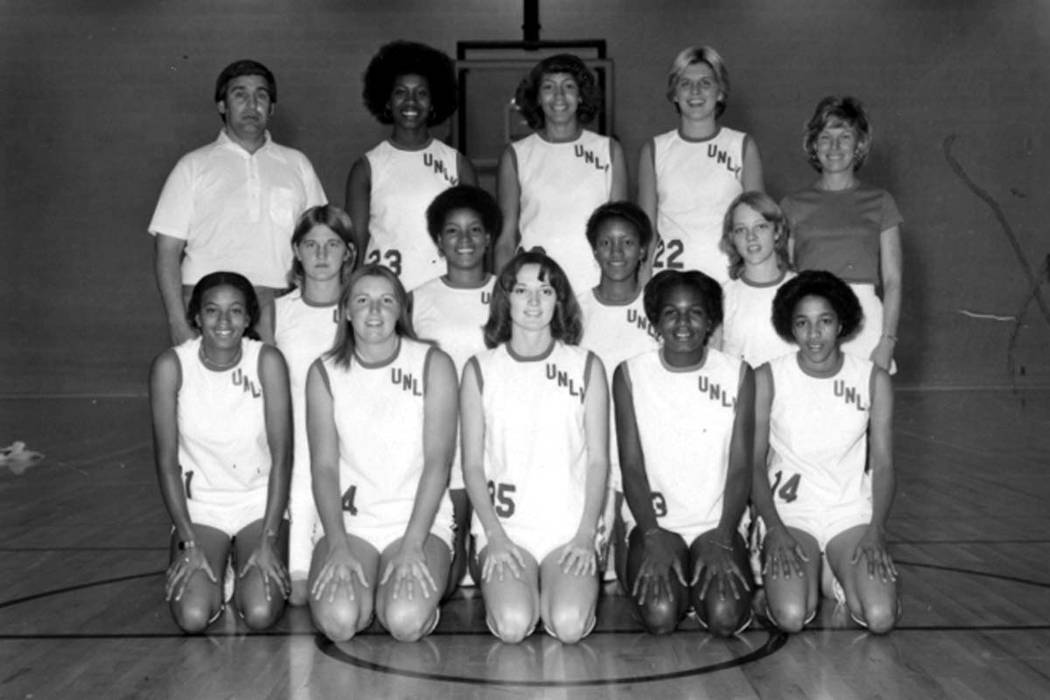 It was informally called the coaches' breakfast. It would happen in Del Mar, California, where the surf meets the turf, on days when the ponies were running at the Del Mar Thoroughbred Club. And sometimes on days when the ponies weren't running.
The basketball coaches would meet at Milton's Deli in Del Mar.
Jerry Tarkanian would be there. Pete Newell, who coached Cal to a national championship and the U.S. Olympic Team and was considered one of the game's greatest minds. Bob Boyd, architect of the passing game motion offense at Southern California.
Newell would design basketball plays on a napkin, and then he would autograph the napkin, and it would wind up in a frame at the racetrack.
Dan Ayala was one of the founders of this breakfast club. But the basketball coaches don't meet as often as before. Tark is gone and Pete Newell is gone and so is Bob Boyd. And now Dan Ayala — the most successful coach in UNLV women's basketball history (109-23) — is gone, having died Monday at age 82.
"He was my mentor, I guess you call it," said Al La Rocque, the former dean of Las Vegas high school basketball coaches who played for Ayala at Cal Poly Pomona. "He was my father figure, my role model and probably my best friend."
Ayala followed Tarkanian as basketball coach at Pasadena (California) City College, where Harvey Hyde was the football coach. All three would wind up at UNLV and experience considerable success. Ayala helped Tark coach the Rebels before taking over the Lady Rebels.
"He was a good man," Hyde said. "He coached in Las Vegas, he stayed in Las Vegas. And then he went into business in Las Vegas — he had those stores in the airport where you buy newspapers and this and that — and, by the way, he was very successful.
"Dan was just Dan. Dan Ayala. He practiced what he taught in basketball and teaching and took it into business and followed those guidelines. He was a hard worker and demanded his teams work hard, and he did, too."
There will be a service for Dan Ayala at Palm Mortuary, 1600 S. Jones Blvd., at 10 a.m. Thursday.
A lot of coaches are expected to attend.
Basketball plays might be drawn up on cocktail napkins in Dan Ayala's memory.
Dan Ayala coached the @UNLVLadyRebels from 1975 to 1980, going 109-23 for an 82.7 winning percentagehttps://t.co/DZAjiCnzYo

— Las Vegas RJ Sports (@RJ_Sports) September 19, 2018
30 called strikes
Hailey Dawson, born without three fingers on her right hand, threw a strike — or close enough that umpire Laz Diaz would have called it one — to the Angels' Mike Trout at Angel Stadium on Sept. 16 in completing her mission of throwing out ceremonial first pitches in all 30 major league ballparks.
The 8-year-old from Henderson was born with Poland Syndrome and uses a 3D printed prosthetic hand produced by UNLV's College of Engineering to perform everyday tasks. She started her first pitch quest at a Baltimore Orioles game in August 2015. Her robotic appendage, called Hailey's Hand, now has its own Twitter account.
The Dab Fall. Hailey said she wasn't embarrassed about falling because @MikeTrout was right there if she needed help. She was so excited about the final pitch. @Angels @MLB pic.twitter.com/lhEqn76jXT

— Haileys_hand (@haileys_hand) September 19, 2018
Anderson delivers
Tyler Anderson of the Colorado Rockies via Spring Valley High School and the University of Oregon has allowed a National League-leading 30 home runs in the rarefied air of Coors Field (and other ballparks) this season.
But with the Rockies battling for their playoff lives, the left-handed starting pitcher has delivered back-to-back quality starts. In six innings against the National League West-leading Dodgers on Wednesday, he allowed two hits and struck out four in lowering his ERA to 4.76.
Nice outing from Tyler Anderson there. pic.twitter.com/idC9GPcRfF

— Purple Row (@PurpleRow) September 20, 2018
Parked place
This parking situation at under-construction Las Vegas Stadium is becoming a bigger brouhaha than the Raiders' lack of a pass rush.
Just as it was at T-Mobile Arena before the Golden Knights dropped the puck last season.
It got figured out. It always does.
Fans who go to these games are resourceful, even if it means paying a guy $20 to park the Country Squire on his front lawn. It's why more than 300,000 spectators attend the Indianapolis 500 every year despite there being few dedicated parking lots.
"Each will resemble the (messed) up aftermath of the Battle at Antietam — provided, of course, that naked Union survivors were grilling omelettes and bonging antifreeze atop the bodies of the dead," wrote Indianapolis journalist Roy Hobbson.
With each of the four off-site parking lots more than a mile away from the @Raiders stadium, MGM Resorts fears that people will instead opt to use parking garages at Mandalay Bay, Luxor and Excalibur and walk to the venue https://t.co/KJRcSZZnKu

— Las Vegas RJ (@reviewjournal) September 21, 2018
Contact Ron Kantowski at rkantowski@reviewjournal.com or 702-383-0352. Follow @ronkantowski on Twitter.
South Point 400 TV ratings down from last year in Chicago
With a 1.3 rating and 2.14 million viewers, final TV numbers for the inaugural South Point 400 were slightly down from last year's playoff race at Chicagoland Speedway (1.4, 2.31), which it replaced on the NASCAR schedule.
According to Sports Media Watch, the race at Las Vegas Motor Speedway won by Brad Keselowski was the 14th Cup Series race with less than a 2.0 rating in 2018, topping last year's total of 12 with nine races still to run.
It was the fifth race with less than a 1.5 rating, exceeding the previous 17 seasons combined (four).
Ron Kantowski Review-Journal