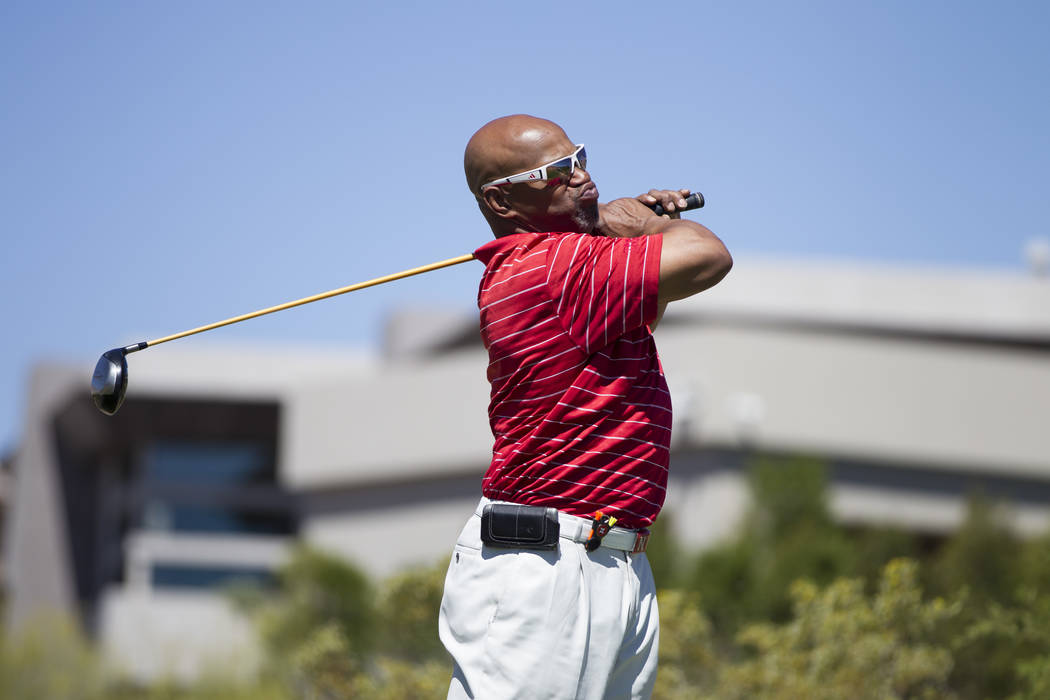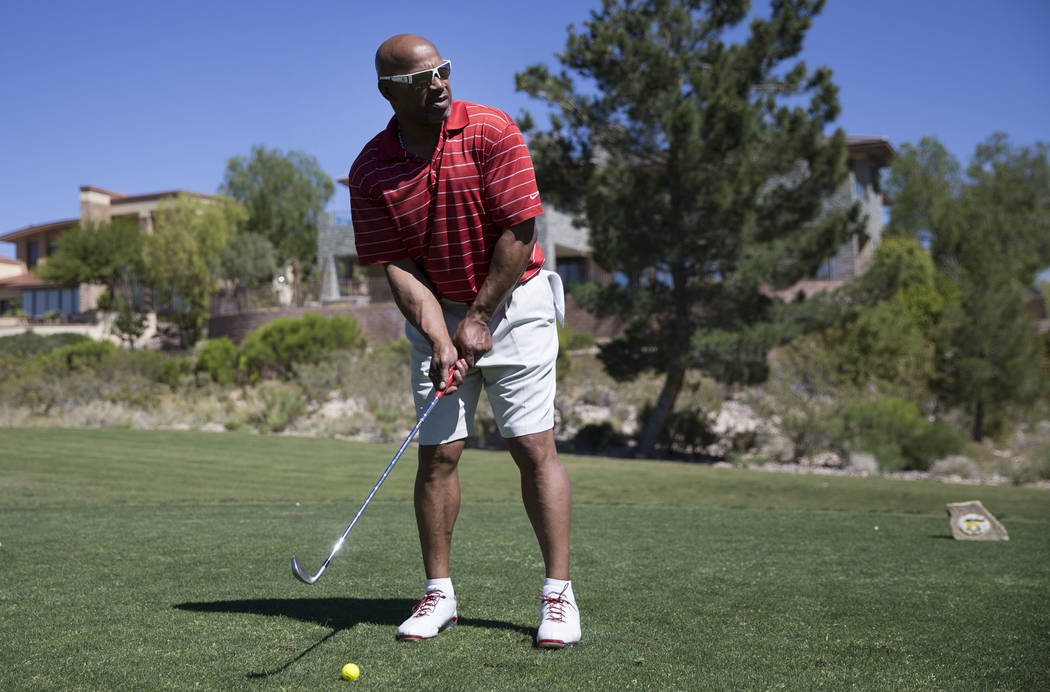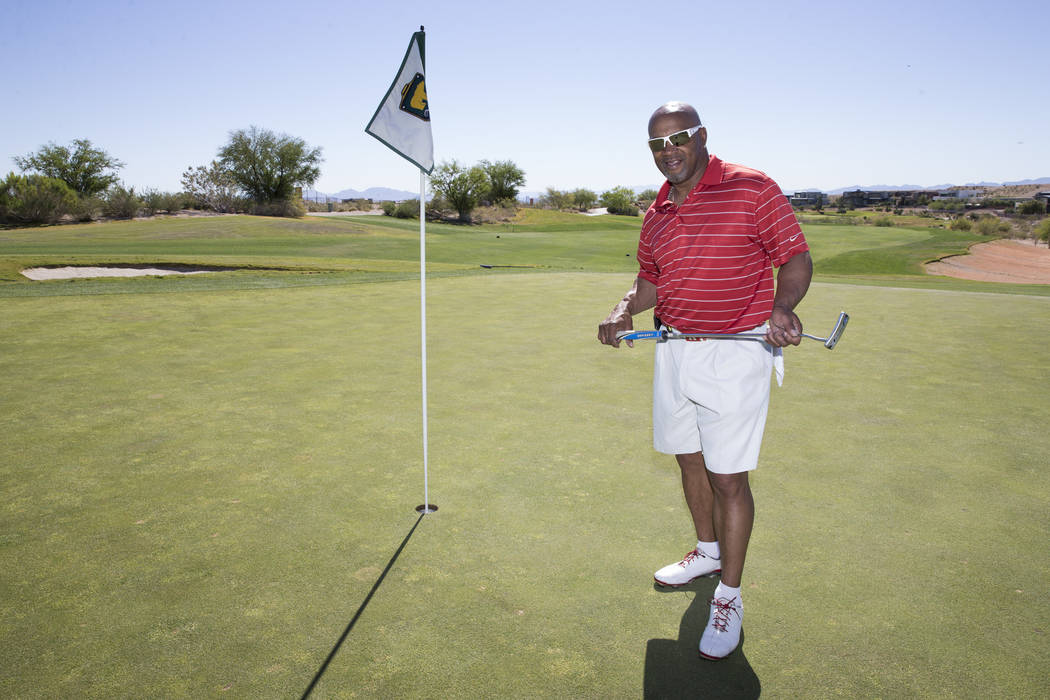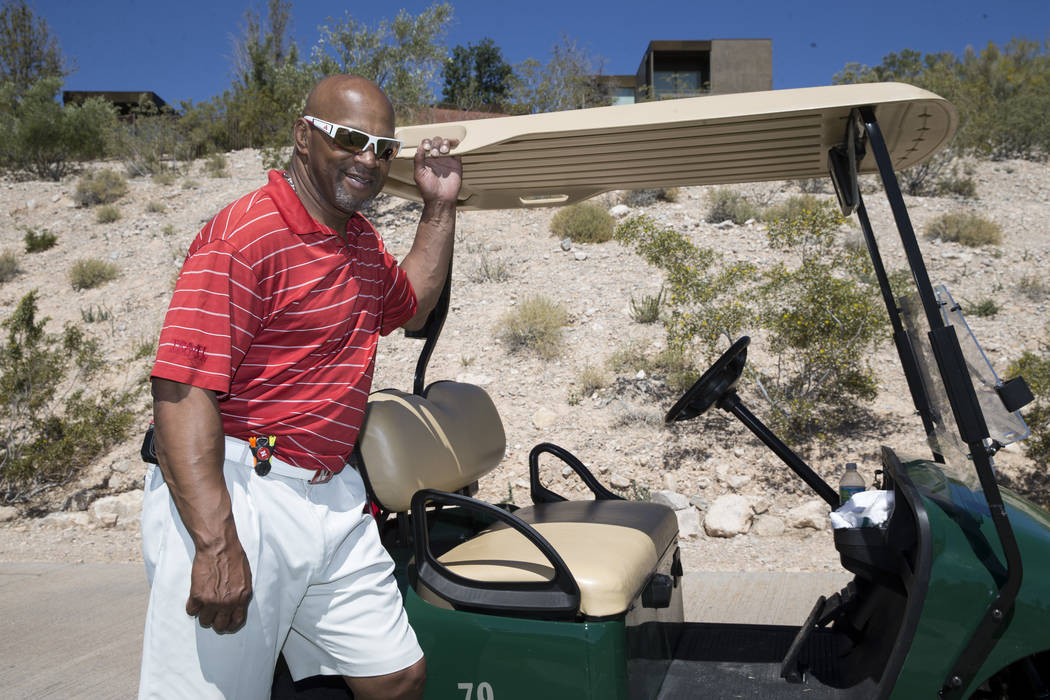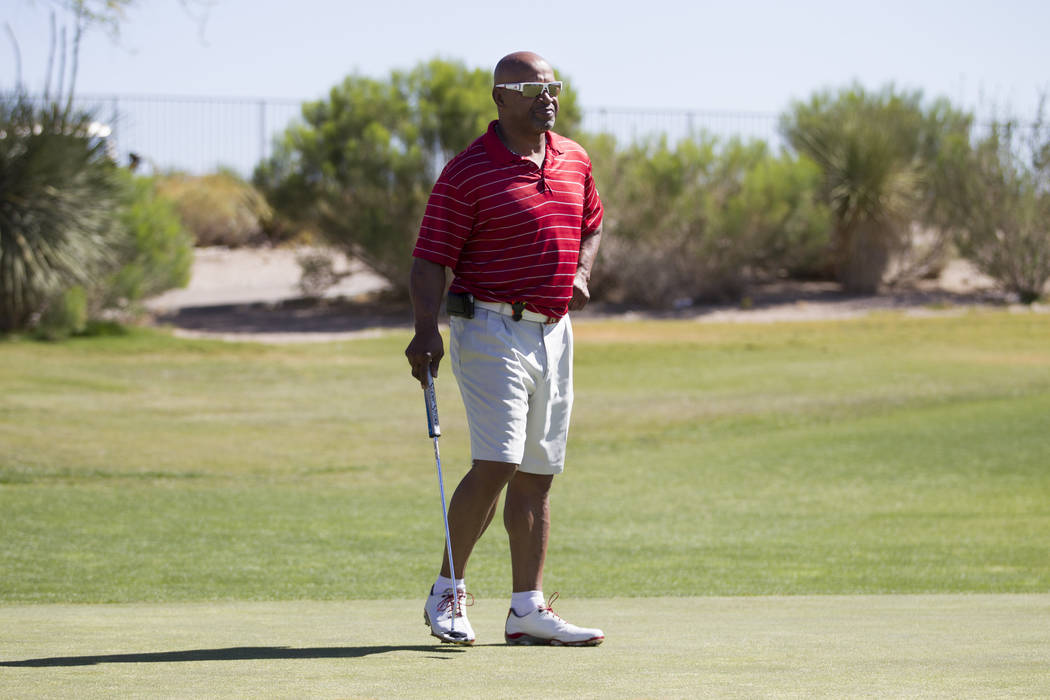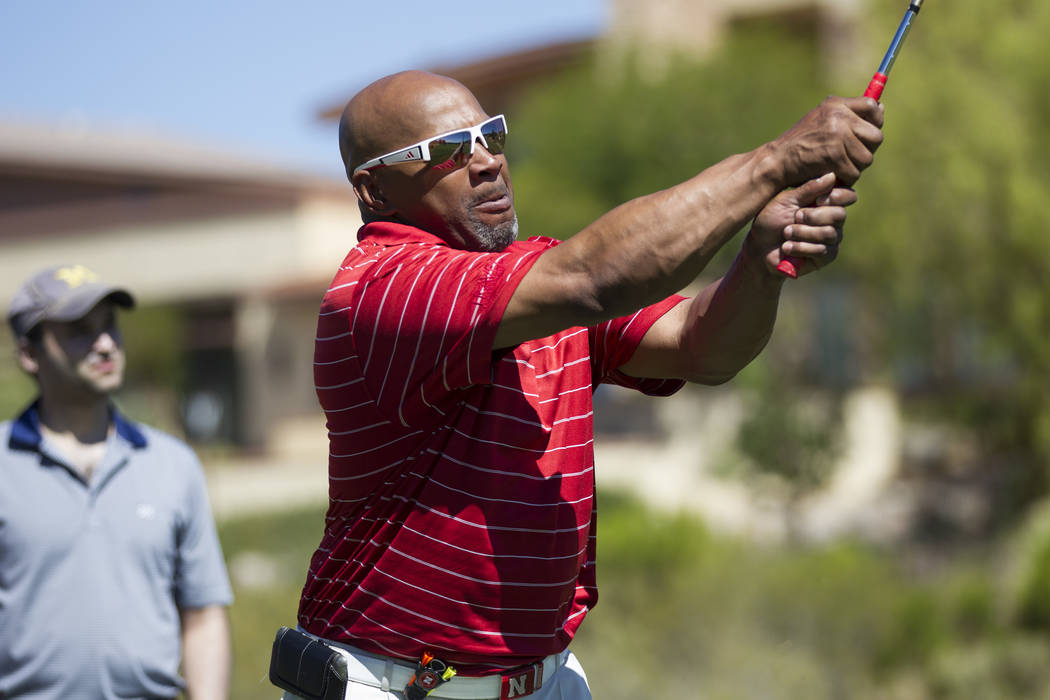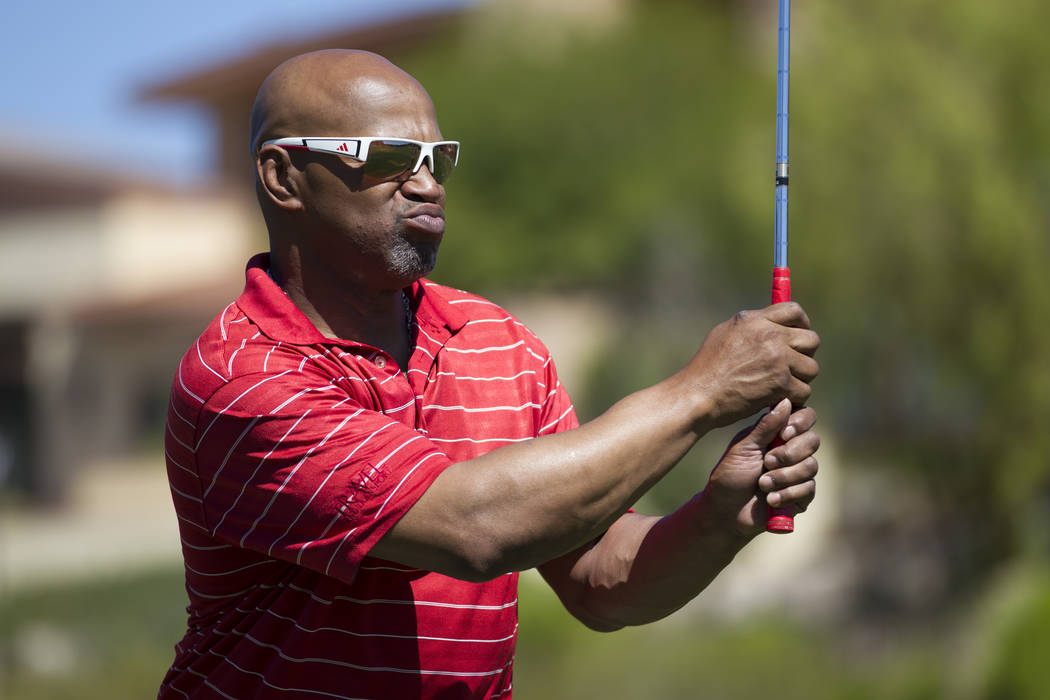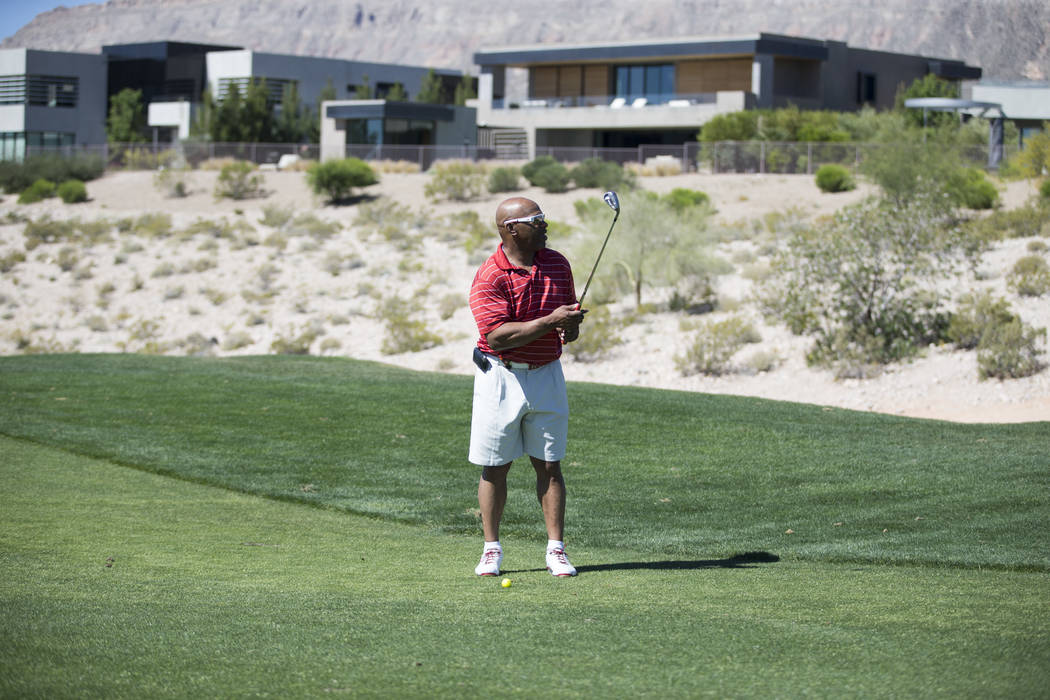 "Invincible" Vince Papale had just finished playing golf at Bear's Best on Saturday when Susan Spencer — who had signed his contract when both were with the Philadelphia Eagles — asked him to say a few words about chasing dreams and covering punts when Dick Vermeil was coach.
Other golfers were carrying on an animated discussion about hitting their approach shots stiff or whatever. So it was difficult to hear about how proud Papale was that Mark Wahlberg had portrayed him in a full-length Disney movie inspired by his story.
"Yo, guys — if I'm interrupting your conversation, just let me know," said Papale, who was 30 when he covered punts for the Eagles during the late 1970s. "Just give me a minute, out of respect for the kids."
The loud-talking golfers gave him a minute. Vince Papale is 71 now, but looks like he could still run under a punt and put a lick on you if you didn't signal for a fair catch.
The kids Papale mentioned are football players at Desert Pines High School, the new benefactors of Susan Spencer's A Level Playing Field foundation.
Papale, who did not play college football, was joined by a couple of guys who had, former Heisman Trophy winners Mike Rozier and Johnny Rodgers of Nebraska. They helped raise funds so the Desert Pines kids will get to ride in a nice bus for an overnight football game — something kids who play high school football in inner cities rarely get to do.
"You're making dreams come true for those kids," Papale told the golfers who now were paying rapt attention. "When I tried out for the (Eagles) in '76, everybody said it can't be done, you're 30 years old, Vinny, you never played college football. But everyone in this room has had somebody in their life that has been a tremendous impact in some way.
"Mine were coaches and volunteers and people like you."
The Heisman winners made similar observations.
"I tell people all the time it was two-million-to-one that I would be able to come from some ghetto place in the river bottoms of Omaha, Nebraska, and go on to win the Heisman Trophy," Rodgers said after raffle prizes were divvied up. "You don't win Heisman Trophies by yourself, you don't win national championships by yourself, you don't win golf trips or build schools (by yourself)."
Added Rozier: "When I was growing up (in gritty Camden, New Jersey), I was told it takes a neighborhood to raise a kid. I didn't understand that until I got older. I think all young kids need somebody to push 'em."
Rozier, like Papale, was discovered by happenstance. Frank Solich, an assistant at Nebraska when Tom Osborne was coach, was looking at film of a high school player the Cornhuskers had their eye on when he kept noticing a player on the other team who was having a heck of a game.
Rozier survived two seasons of relative obscurity in the United States Football League and then played for six more in the NFL, gaining 4,462 yards and scoring 30 touchdowns, mostly for the old Houston Oilers. He was named All-Pro twice.
Spencer, whose father, Leonard Tose, owned the Eagles from 1969 to 1985, was the team's de facto general manager, the first woman in NFL history to serve in such a capacity.
She helped some of the Desert Pines kids obtain medical insurance and has arranged for a well-appointed bus so the team can travel to Santa Barbara, California. She's a big supporter of Tico Rodriguez, the Jaguars' coach and a Cuban immigrant, who led Desert Pines to the Class 3A state championship in 2016 and has the sort of relationship with his players that Vermeil had with the old Eagles.
"He puts his arm around them, he gets close, he doesn't holler. He treats them like real people," Spencer said. "It's a school I can get behind. It's onward and upward at Desert Pines."
The golfers cheered.
Channel 8's Chris Maathuis auctioned off a No. 83 Eagles jersey signed by "Invincible" Vince Papale. It went for $375. A check was written, and the playing field became a bit more level at Desert Pines.
The guy who won the bid for Vince Papale's jersey was one of the golfers who had been talking loud. Turns out he was a Giants fan.
Contact Ron Kantowski at rkantowski@reviewjournal.com or 702-383-0352. Follow @ronkantowski on Twitter.
Leveling the field
The mission statements of A Level Playing Field, a Las Vegas foundation founded by former Philadelphia Eagles vice president Susan Spencer:
— Student athletes need to have a fair chance to compete, stay in school and learn valuable lessons that are gained by playing team sports.
— Participation in high school sports builds teamwork and fosters learning in the classroom.
— Being part of a winning team builds confidence, increases motivation and enhances self-esteem.
— Every student should be in a sports program where success is achievable and winning is possible.
— Teams should have equal access to updated uniforms and equipment.