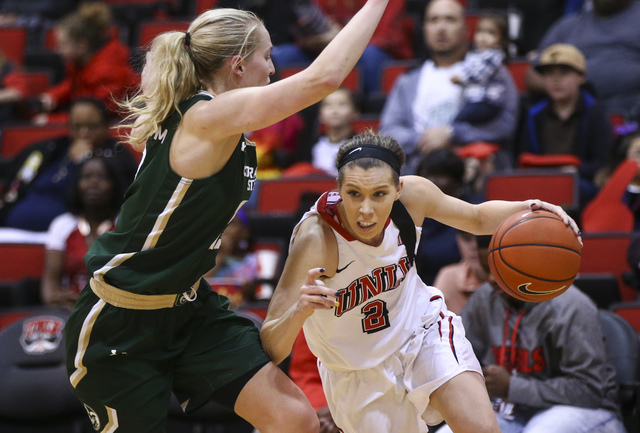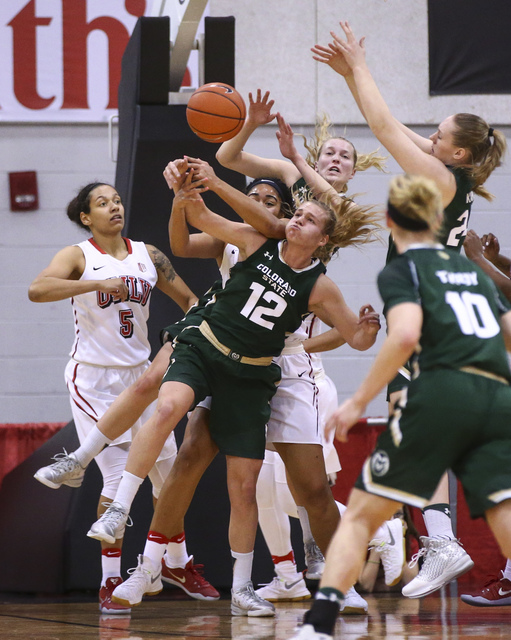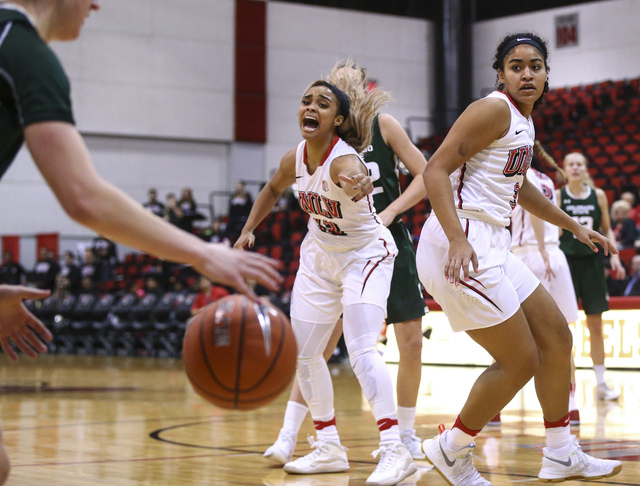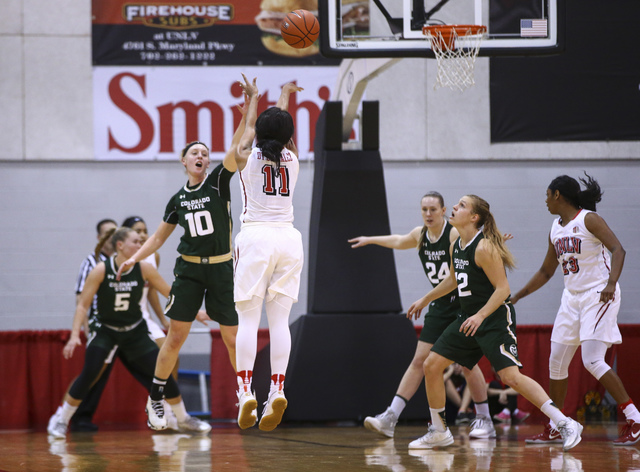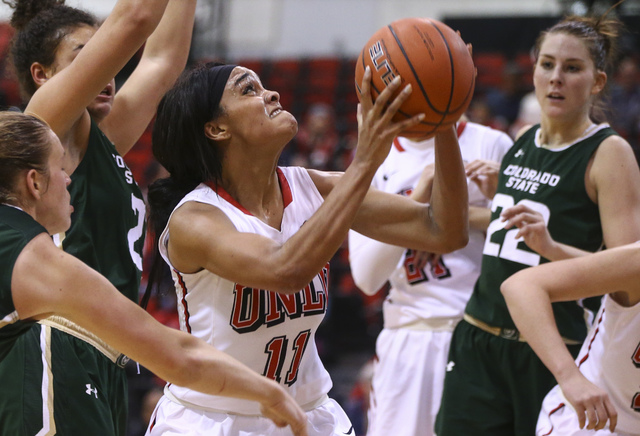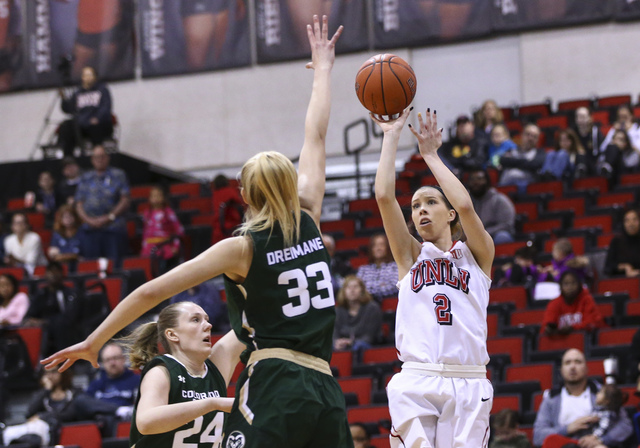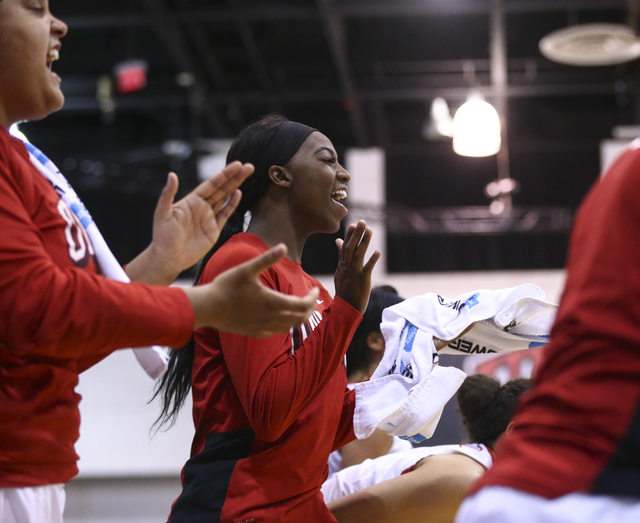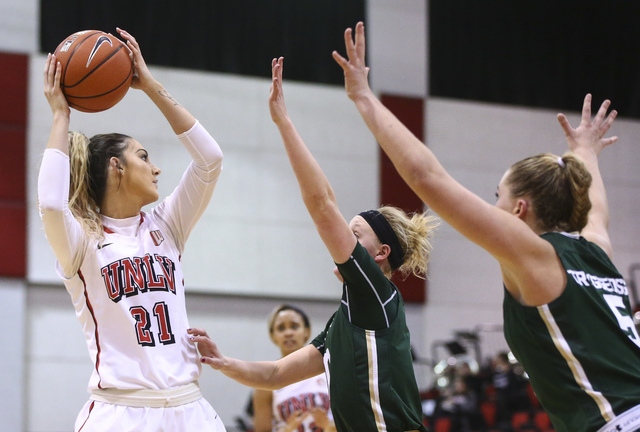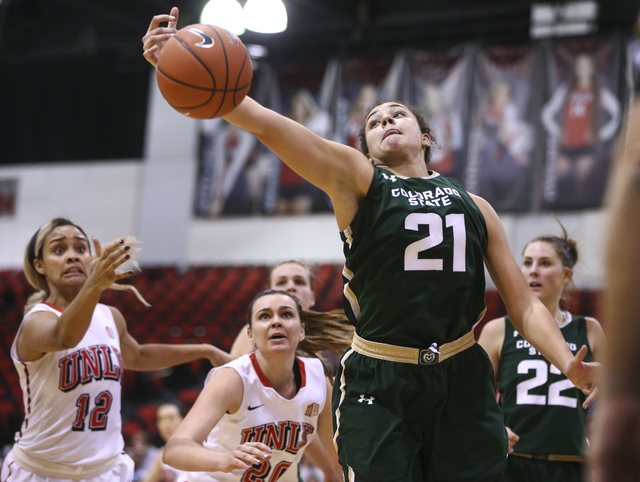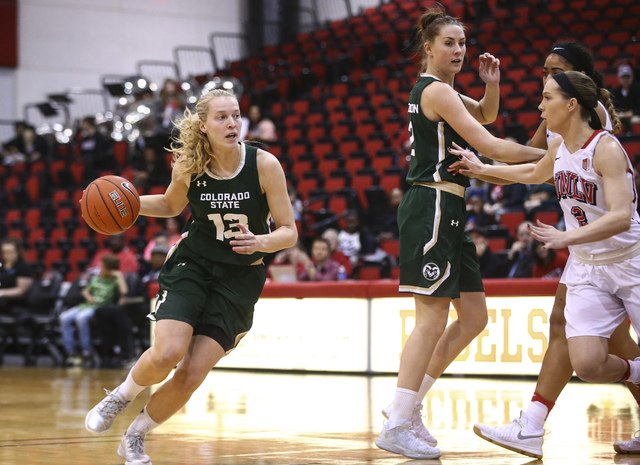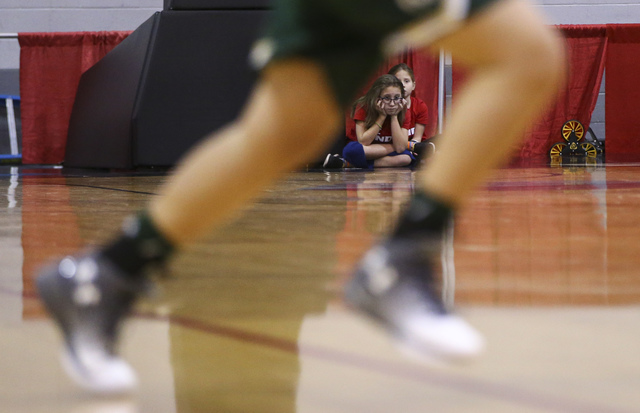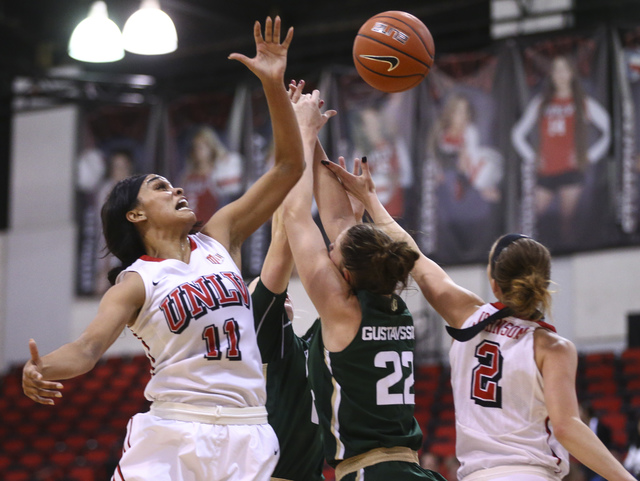 You wouldn't have known it by the modest turnout for Thursday's Mountain West-opening matinee, but the 2016 portion of the 2016-17 women's basketball schedule was going swimmingly for UNLV.
Maybe not Michael Phelps swimmingly, but at least Ryan Lochte swimmingly.
The Lady Rebels had begun 8-1, their best start since the 2011-12 team dived into the deep end 14-1. UNLV was 9-3 heading into Thursday, with wins against Mississippi and Southern California — the first time since 2011-12 the Lady Rebels had beaten two major conference opponents.
They nearly beat a third, coming up short 62-59 to No. 25 Oregon State at T-Mobile Arena, giving credence to a notion the Lady Rebels finally might be turning a corner under Kathy Olivier, who has guided the team to a 125-139 record in nine years of fits and starts.
There are no seniors on this year's team. That gave further credence to the turning-the-corner notion. Where there once were fits and starts, there suddenly was consistency.
But then like Ryan Lochte in Brazil, there was drama with which to deal.
Point guard Nikki Wheatley, catalyst of the upset bid against Oregon State, went down with a right knee injury in the third quarter.
Diagnosis: Torn meniscus.
Evaluation: Done for season.
The day after Wheatley went down, the Lady Rebels held off New Mexico State. The day after that, they got run out of the big house by nationally ranked South Florida.
On Thursday, they got run out of the smaller house, losing 57-37 to MWC preseason favorite Colorado State at Cox Pavilion.
There are many, many more games to be played. But the equity engendered by the 8-1 start quickly was foreclosed upon when CSU came out in a zone defense, and the Lady Rebels came out without a point guard.
You could see the angst on UNLV faces. Without Wheatley's penetration skills, the Lady Rebels spent the afternoon aimlessly tossing the ball around the perimeter and missing 3-point attempts.
"Colorado State — they're a good basketball team, they're defending champions of the Mountain West. But we played their game," Olivier said after descending on the Cox freight elevator to address her team.
"They sat back in a zone the entire game … Nikki's a great player, and of course we miss her. But I do think we have some players who can step up, and I thought we had some good looks. Normally we can make those shots. We just need to focus a little more."
Or a lot more. The Lady Rebels attempted 25 3-pointers. They made five.
UNLV led once, when Brooke Johnson sank a 3 that made the score 18-17 with 6:33 left in the second quarter. From that point until the halftime buzzer, the Lady Rebels were outscored 12-0 by CSU forward Sofie Tryggedsson, who scored 16 of her game-high 19 points in the first half.
It was 29-18 at halftime, and that was that.
Guarding the Rams (9-4) was like guarding Abba, as Colorado State lists seven Scandinavians and a Russian on the roster. Swedish meatballs and umlauts kept finding the bottom of the basket, as the visitors made 49 percent of their field-goal attempts while holding UNLV to 24.6.
CSU dug a fiord around the 3-point line and invited the Lady Rebels to jack up long ones.
"We've got to trust each other, continue to move the ball and get cleaner looks, and we're going to make those shots," Olivier said. "We have to prepare very quickly for another very good basketball team — we're going on the road to Wyoming (Saturday). They can shoot the ball as well as Colorado State."
As Olivier was concluding her remarks, the Lady Rebels trudged out of their dressing quarters to trade hoodies for parkas and oxygen tanks. Nikki Wheatley hobbled by on crutches. Johnson, who made 2 of 8 from 3-point distance and 2 of 15 overall, had her chin down with a basketball tucked under her arm.
She was wearing practice gear. She was headed back up to pavilion level to take some additional unguarded 3-pointers before they turned out the lights.
Contact Ron Kantowski at rkantowski@reviewjournal.com or 702-383-0352. Follow @ronkantowski on Twitter.