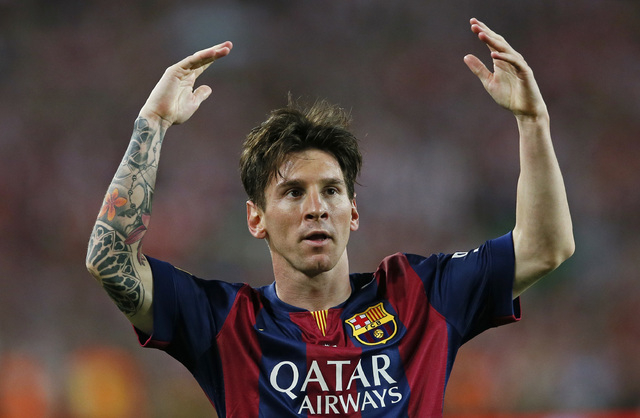 A couple of years ago when he hosted a sendup of the "Newlywed Game" on Fremont Street during NASCAR Champion's Week, I had the pleasure of meeting TV's Bob Eubanks.
It really was a pleasure. Backstage he was exactly as he was front stage when cameras were rolling and newlyweds were asked about the strangest place they had ever made whoopee. Eubanks was cordial, convivial and cheerful, and other adjectives that don't begin with "C."
He didn't try to let on he was a big NASCAR fan.
He said his favorite driver was Marty Robbins, the old country and western singer. When Robbins wasn't singing crossover hits about El Paso, Texas, and white sport coats, he drove in selected Winston Cup races, usually on the big tracks during the early 1970s. Eubanks was his manager.
Getting to chat with a famous TV game show host doesn't happen every day to a sports writer — for instance, I still am waiting to be granted an audience with Wink Martindale. It's on the bucket list.
So imagine my surprise when recently I received an email from Eubanks about another Las Vegas sports-related matter.
He prefaced it by saying his oldest son is 56 years old, and his middle son is a famous stunt driver, having appeared in "Too Fast Too Furious" and "Transformers" and having served as a stunt double for Tom Cruise, Robert De Niro and Sylvester Stallone — and that his youngest son is 12.
Bob Eubanks is 77, which seems sort of old to have a 12-year-old son. So way to go, Bob. You win the Maytag washer-dryer or the new home entertainment system.
Anyway, I guess his 12-year-old son is a pretty fair soccer player.
Last year his "little guy" attended a soccer camp in Los Angeles administered by FC Barcelona, which is to pro soccer what Bob Eubanks and Wink Martindale and Monty Hall were to game shows.
It doesn't get any bigger than FC Barcelona, whose star player is Messi — Lionel Messi of Argentina — and whose stadium is called Camp Nou and has a seating capacity of 93,354. Good luck getting tickets for the Real Madrid game or even the match against Sporting de Gijon. There is a waiting list from here to the Iberian Peninsula. Not even Bob Eubanks can get Barcelona tickets.
But his little guy played so well in the soccer camp in Los Angeles that he was invited to a similar one in Barcelona. That's sort of what dad wanted to talk about.
He said there is a similar Barcelona-sponsored camp in Las Vegas starting Monday.
"I have no financial interest in this whatsoever," said the game show host, who has had financial interests in myriad pursuits outside television over the years. These include producing Beatles concerts at the Hollywood Bowl and Dodger Stadium — he said his partner, a man named Mickey Brown, still lives in Las Vegas.
"I think it's just a wonderful opportunity for children," Eubanks said of the Barcelona soccer camp. "It's just remarkable. If you are passionate about soccer, it's just a marvelous experience."
Having one's son or daughter learn Barcelona's one-touch system from certified FC Barcelona coaches and former players is like learning the rules to "Card Sharks" from Bob Eubanks.
A lot of people probably aren't aware that Eubanks also was a rodeo cowboy and used to rope on the pro circuit with colorful Las Vegas lawman Ralph Lamb and his equally colorful brothers. Eubanks said he only recently gravitated to soccer, through his little guy.
"It doesn't matter how big you are or how tough you are," he said of his impression of soccer. "It only matters how good you are."
Then he commented on the U.S. women winning the recent World Cup and how the final game outdrew the NBA Finals for TV viewers here.
The FC Barcelona Elite Fantasy Soccer camp starts tonight with a coaches clinic. The camps for boys and girls start Monday at the Longevity Sports Center on Topaz Street near Del Sol High School. The camp costs $695, about the same as it costs to attend the Manning Passing Academy.
According to the website, the camp for 7- to 10-year-olds is sold out. There still are openings in the 10- to 15-year-old camp. More information is available at barcelonacamps.com.
Before he said goodbye, cordial, convivial and cheerful Bob Eubanks said again how these FC Barcelona camps are worth every penny. "This is an opportunity for children to receive instruction from the best in the world," he said.
He also asked if I remembered which stock car driver, when asked on Fremont Street "If you had a daughter, which NASCAR driver would you absolutely forbid her to date?" had replied "Danica."
I told TV's Bob Eubanks I thought it was Ryan Newman. Turns out it was Matt Kenseth.
I wouldn't have won the washer-dryer.
Las Vegas Review-Journal sports columnist Ron Kantowski can be reached at rkantowski@reviewjournal.com or 702-383-0352. Follow @ronkantowski on Twitter.