Gordon: Unabashed and undisputed, Haney seeks signature win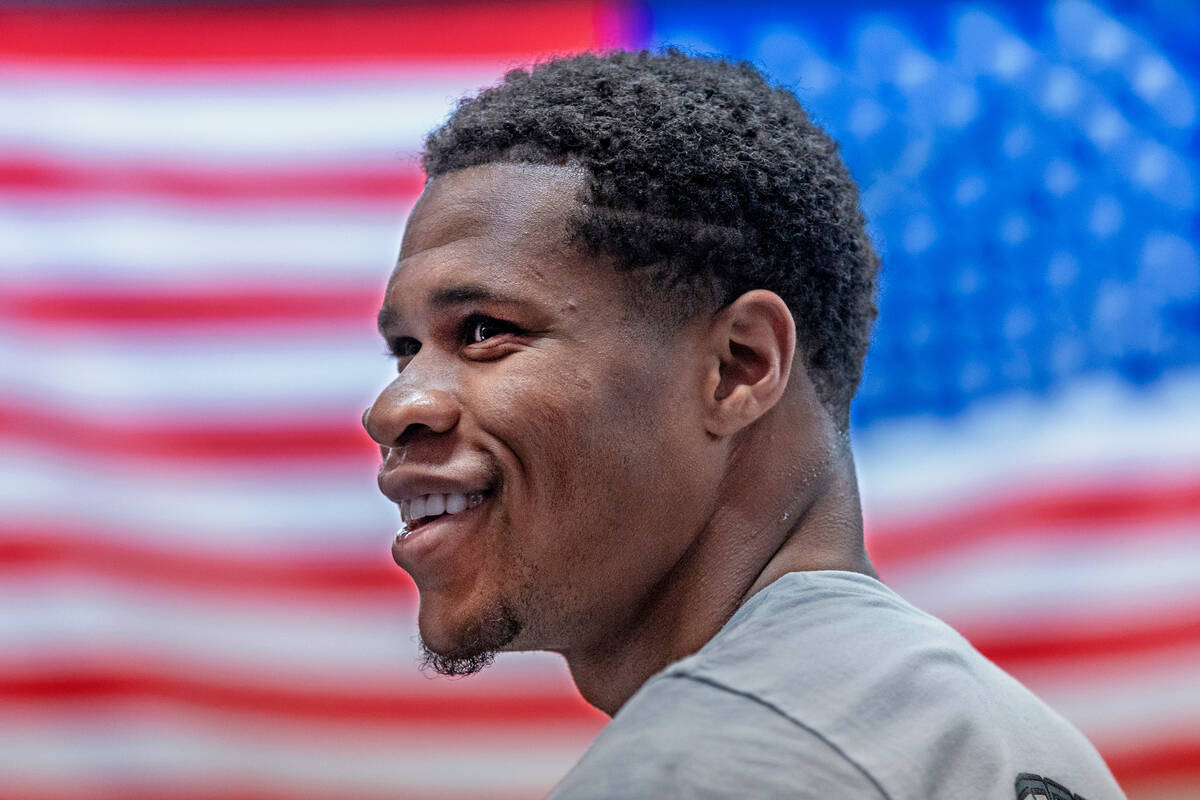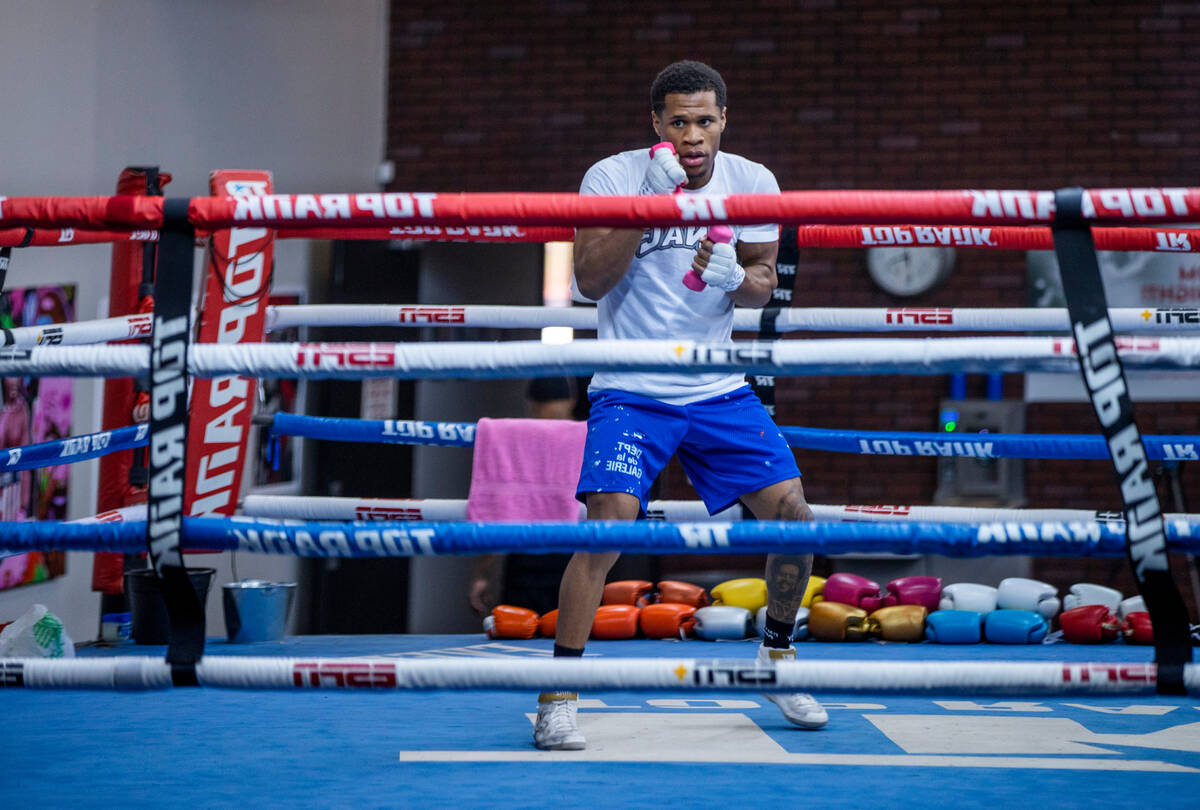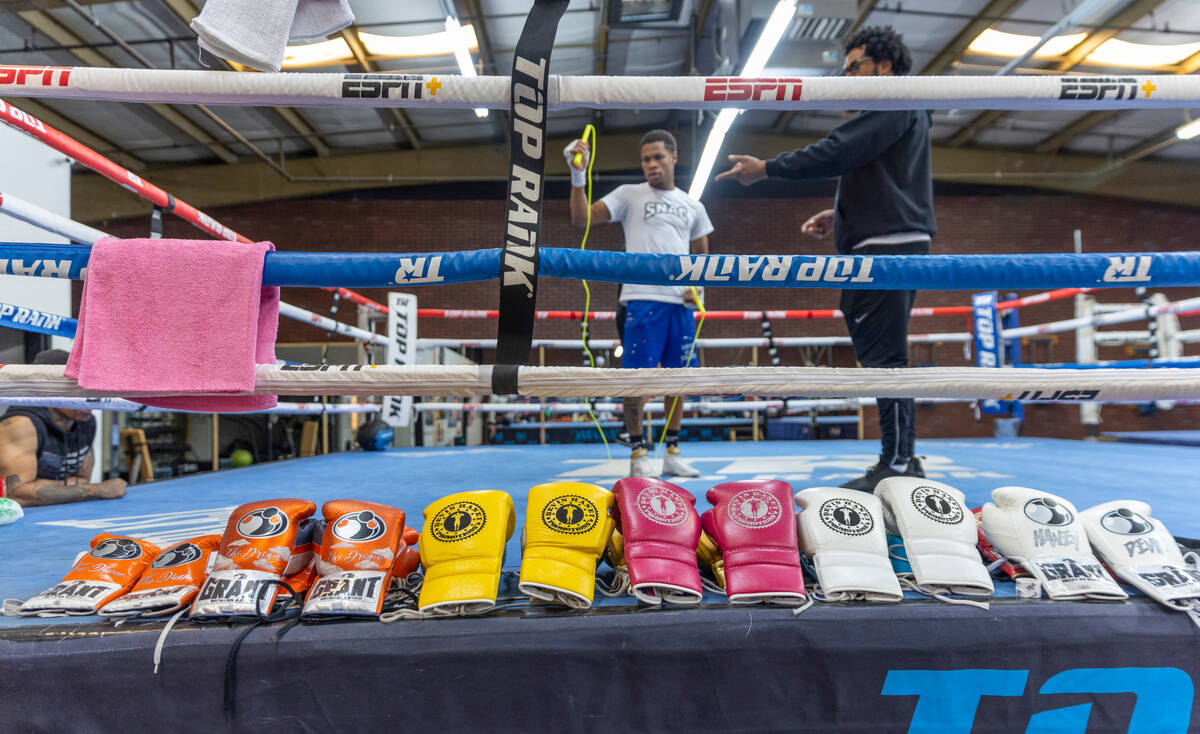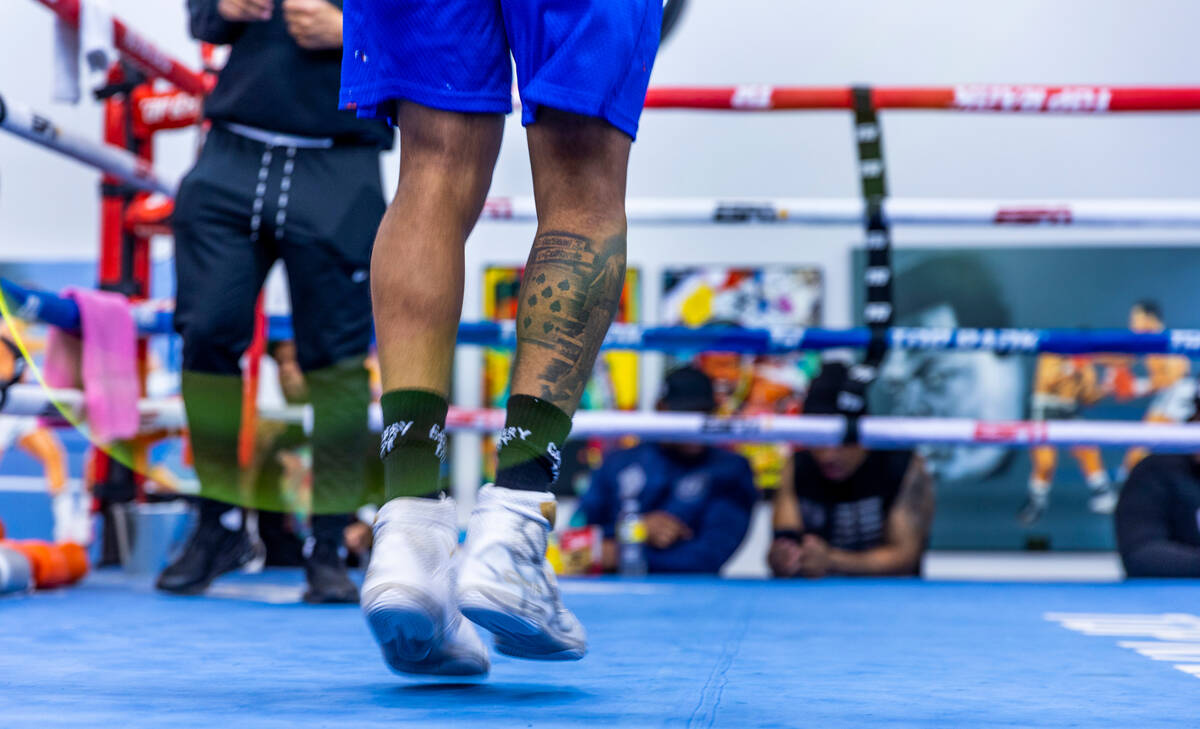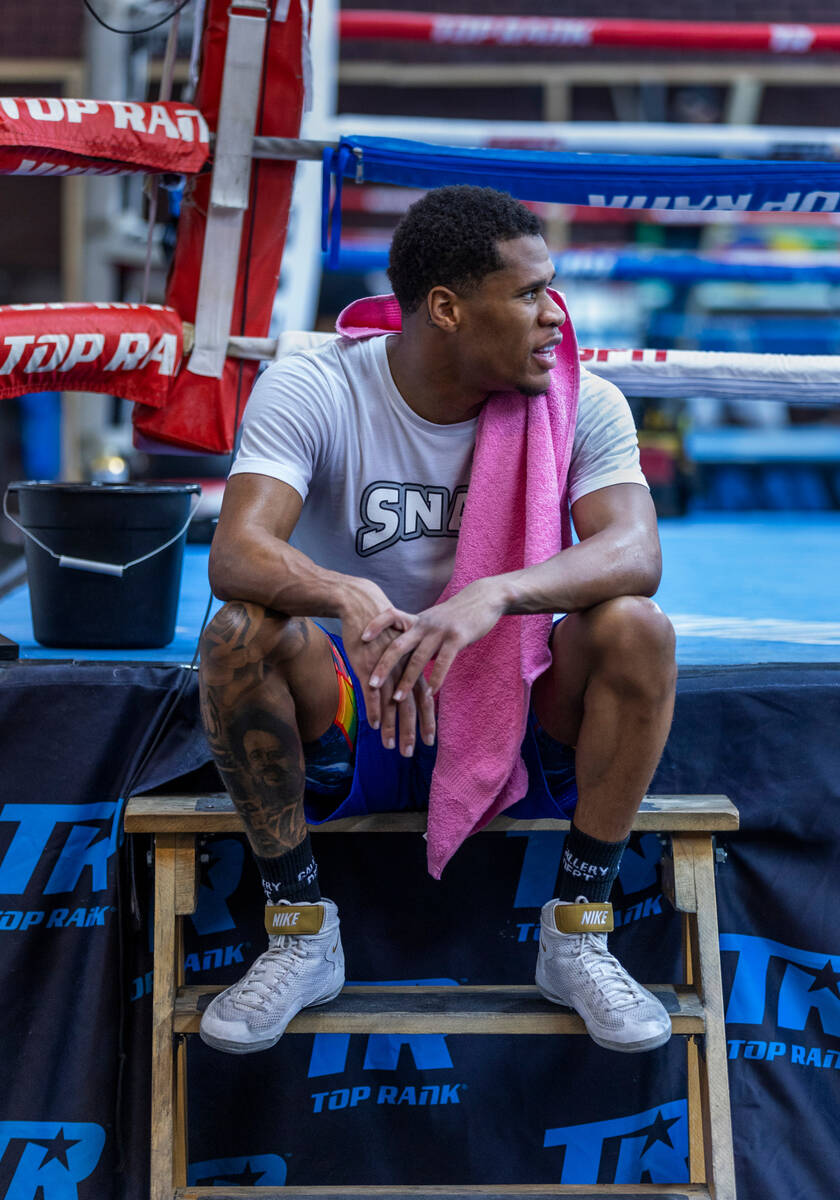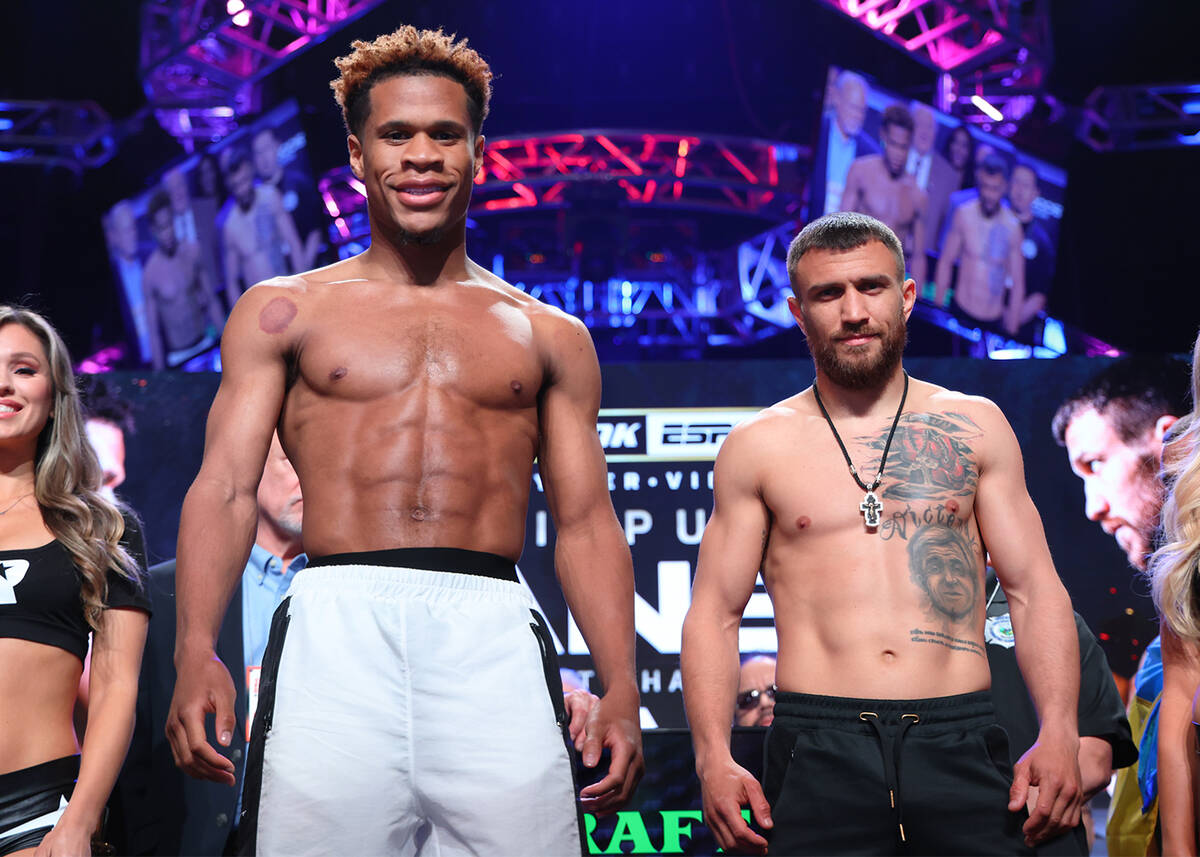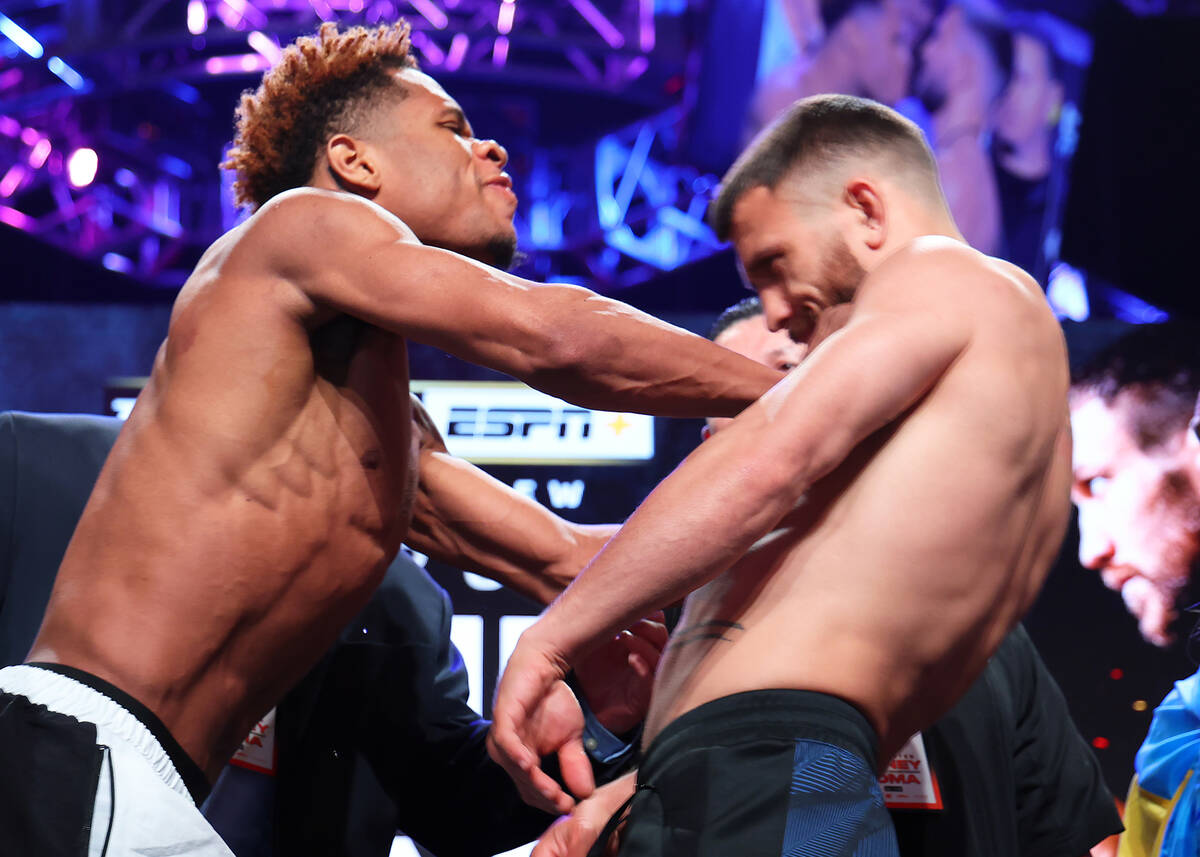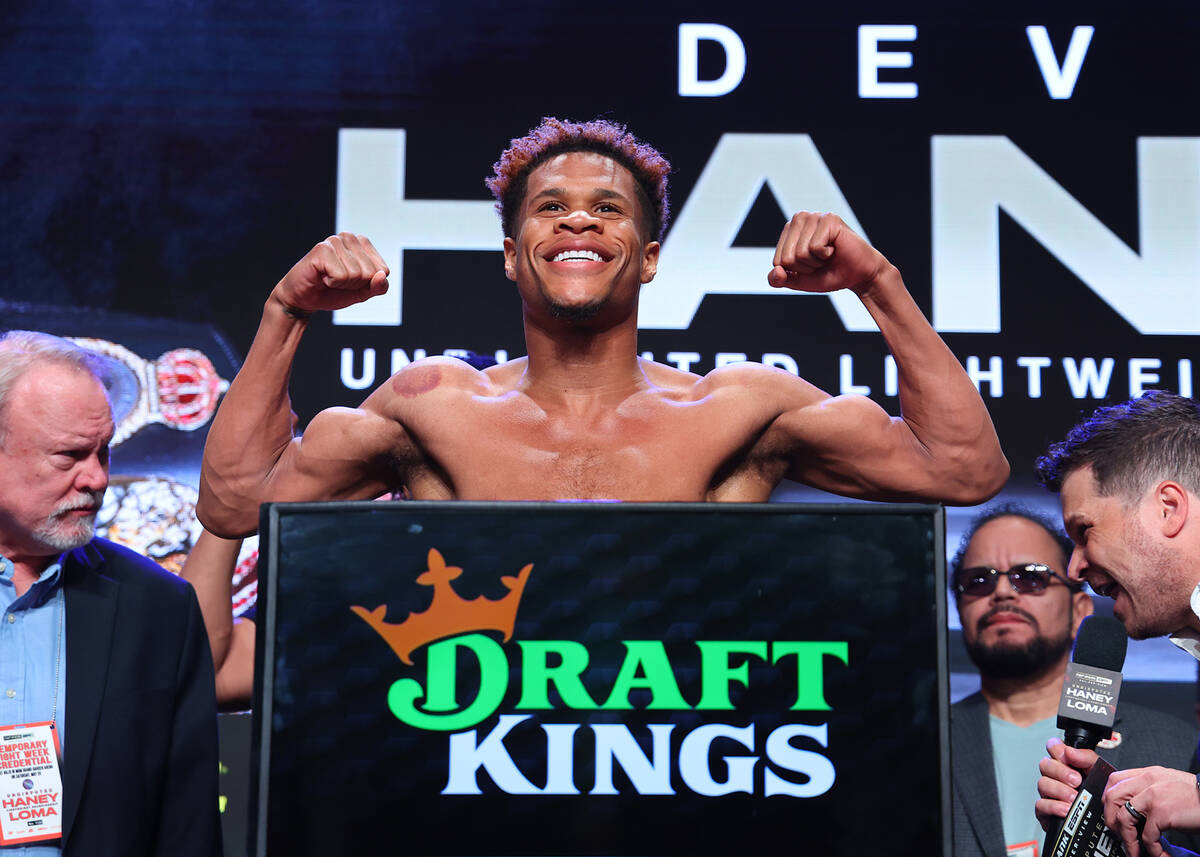 The seafood pasta prepared by nutritionist James Lockwood was promptly devoured by Devin Haney, who parked his black Mercedes outside his MacDonalds Highlands mansion after a midday spar at Top Rank's gym and walked through a garage filled with weightlifting equipment to a seat at his kitchen table.
A devout Muslim, boxing's undisputed lightweight champion and a Las Vegan by way of the Bay Area, Haney fasted from sunrise to sunset for almost two of the weeks of his training camp that coincided with Ramadan.
But he's not famished on this particular Tuesday evening as he peruses his iPhone while finishing his food.
He's full of macro-nutrients — and the confidence required to beat Vasiliy Lomachenko on Saturday at MGM Grand Garden.
"My weight is better than ever and truthfully at this point of my career, I'm excited. I feel great," Haney said during a 20-minute ride from the gym to his home. "I thank God for everything that he's been doing. … I'm leaving no stone unturned. I'm ready to go."
Maintaining the faith
Haney (29-0- 15 knockouts) on Saturday defends his IBF, WBA, WBC and WBO championships against the wily 35-year-old Ukranian legend, a former three-division champion whom he's publicly called out to fight since he first became the WBC champion 2019 at the age of 20.
The fight ends Haney's promotional contract with Top Rank, with which he twice beat former unified champion George Kambosos Jr. to claim — and defend — the undisputed championship last year in Australia.
Free agency looms for the 24-year-old. So does Lomachenko (17-2, 11 KOs).
"We wanted the best fight. We wanted them to put (out) whoever their best fighter was," said Haney's father, trainer and manager, Bill. "Right now, we're focused on Lomachenko. The rest will work itself out."
Haney first hoped the fight would be in Saudi Arabia, to which he traveled in February to participate in Umrah, an Islamic pilgrimage to Mecca, the holiest city for Muslims.
He converted in 2019 from Christianity to Islam and bonds through his faith with his beloved father.
Islam, he says, has inspired in him more discipline.
"I live with more of a purpose than ever," Haney said.
Ramadan began March 22, when Haney was already entrenched in training camp. He'd awake at 5.a.m. to eat and hydrate, condition in the afternoon and train at the gym when the sun would set. But fasting became too taxing and Haney would pivot, promising to fast on designated days later in the year.
He also provided food for homeless people in Los Angeles as he has before in other cities, including Las Vegas.
"This is for my job. Allah understands," Haney said. "This is how I feed my family. This is how I look after my family."
'We've got to see'
That said, Haney's eight-week preparation for the first time includedLockwood, with whom he worked previously for both fights with Kambosos — but not for the entirety of training camp. Contents of the meals Lockwood prepares are weighed, measured and tailored specifically to the requirements of Haney, who weighed in Friday morning at 134.9 pounds.
The precision with which Haney made the lightweight limit of 135 pounds bodes well for his future should he beat Lomachenko on Saturday night and pass his toughest test to date.
The weight class he champions is also boxing's deepest. Lucrative fights linger against Gervonta Davis and Shakur Stevenson.
"We've got to see how this fight goes," said Haney, who would "love to stay at 135," though intriguing fights await if he elects to move to junior welterweight.
He'll be the bigger and stronger fighter Saturday opposite Lomachenko, who weighed exactly 135 pounds and will give up an inch in height and nearly six in reach when he gets in the ring with Haney.
"I feel like I'm the best fighter in the world," Haney said. "So wherever I'm at, I'm going to make it my home and showcase my skills."
Undisputed and unabashed.
Contact Sam Gordon at sgordon@reviewjournal.com. Follow @BySamGordon on Twitter.