Raiders rightfully prioritize defense with 1st pick in draft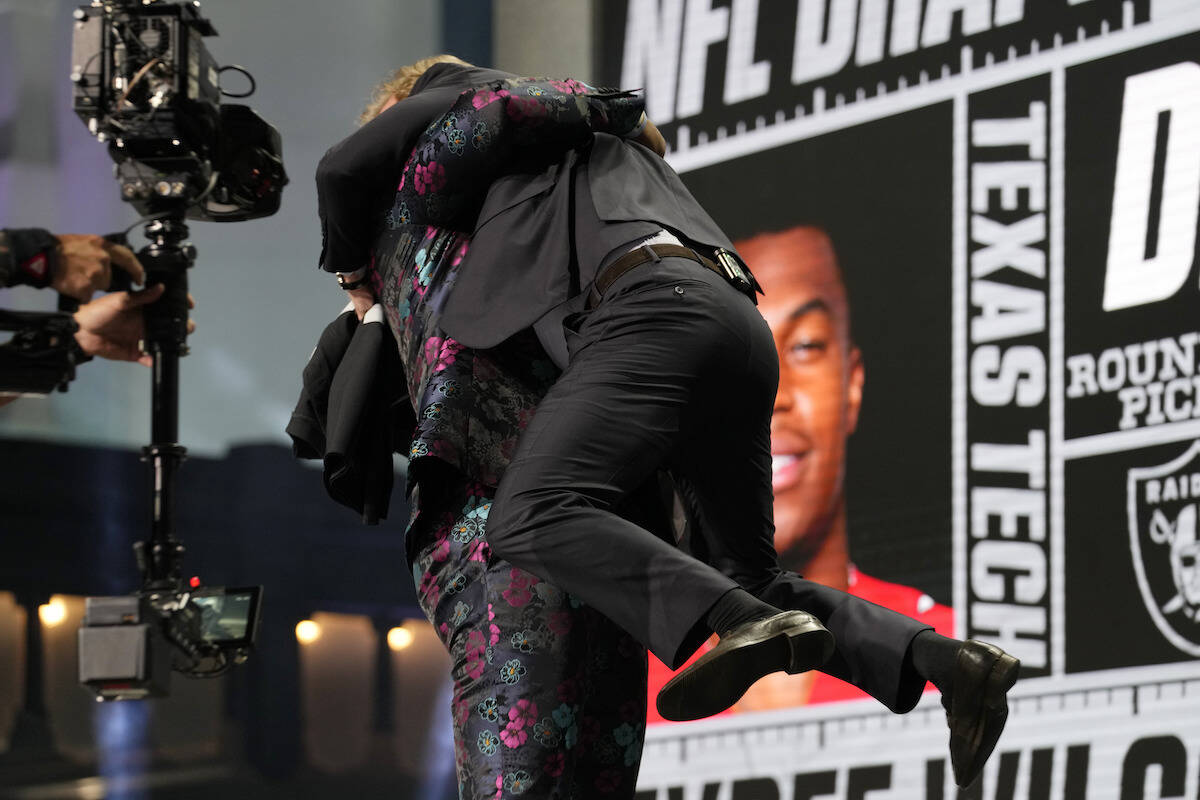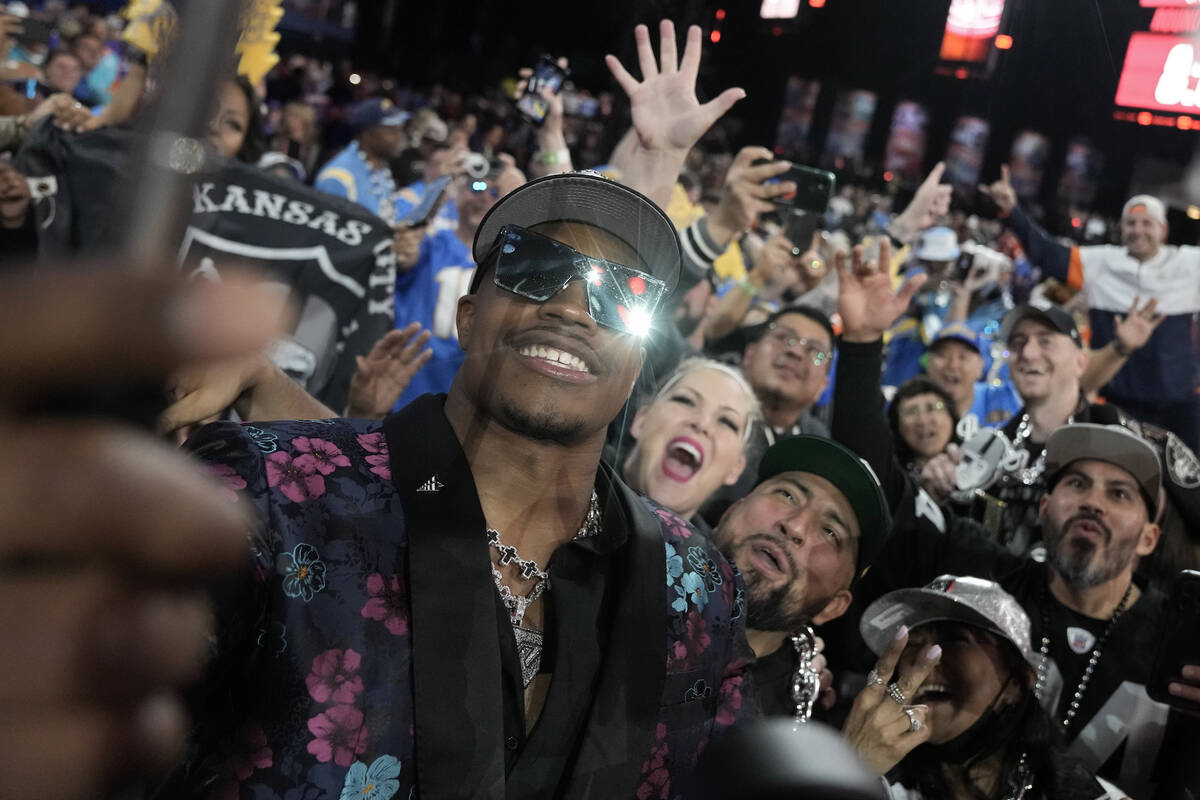 He fulfilled the promise he made last week to NFL commissioner Roger Goodell, whom he bear-hugged and lifted Thursday in Kansas City during his stroll across the draft stage.
"I was like, 'It's your time, I've got to lift you up.' And I did it,'" Tyree Wilson said via video conference to reporters at the Raiders' Henderson facility.
Time for Wilson to fulfill his promise as a professional football player — and lift the Raiders like he lifted Goodell.
The Raiders rightfully committed to bolstering their defense in the first round of the draft, choosing the 6-foot-6-inch, 271-pound edge rusher from Texas Tech with the No. 7 pick. We won't know if he's the right pick until the end of this season (or the next one), but picking a disruptive prospect like Wilson is undoubtedly the right idea for the Raiders amid the defensive holes they have to fill.
Their defense ranked 30th in sacks and 32nd in takeaways last season, standing to benefit some more this weekend from the 11 additional picks they still have. General manager Dave Ziegler indicated he was relieved Wilson was available, tabbing him to join a pass rush that includes two-time Pro Bowler Maxx Crosby and the aging but accomplished Chandler Jones, a four-time Pro Bowler preparing for his 11th season.
"I'm excited to be able to join the team and learn from him (Jones) and Maxx," said Wilson, a Texas A&M transfer who once idolized former Aggies turned Cleveland Browns great Myles Garrett.
"(They'll) help take my game to another level and help the team get to a Super Bowl."
'Disrupt the pocket'
A productive pass rush is something the Raiders have lacked since 2015, when they finished 14th among the NFL's 32 teams in sacks with 38. They haven't ranked higher than 20th in any season since — hence the perpetual issues their defense continues to face.
Even though he won't be a surefire starter this season, Wilson figures — at the least — to push for playing time and replace the 33-year-old Jones as soon as the 2024 season.
Scouting reports tout Wilson's mass and motor.
He touted his versatility.
"We want to eventually develop over time here, a front that's able to come in waves," Ziegler said. "Being able to have some guys that can pressure the quarterback, disrupt the pocket and have more guys that can do that in phases, if you will, is valuable."
If Wilson can bolster the pass rush and pressure quarterbacks, then the rest of the defense figures to improve as well. The best coverage is a "really good pass rush," assistant general manager Champ Kelly said. Voids still remain at cornerback and defensive tackle for the Raiders, who hold the Nos. 38, 70 and 100 selections Friday in the second and third rounds.
Available cornerback prospects include Penn State's Joey Porter Jr., Georgia's Kelee Ringo and Miami's Tyrique Stevenson. Defensive tackle prospects include Wisconsin's Keeanu Benton and Florida's Gervon Dexter Sr.
"To get an opportunity to get some rest tonight, come back in bright and early, reassess where we are and the players that are available," Kelly said. "We're going to be able to add some more players that'll have a chance to be quality Raiders in the future."
No quarterback, no problem
Among those players: Kentucky quarterback Will Levis and Tennessee QB Hendon Hooker.
"Good players. Good college players … Good personalities. Good character traits," Ziegler said. "Two good players. Two good football characters. Yeah, like them."
But he obviously (and rightfully) liked Wilson more.
Said Kelly: "In this division, you've got to have some guys that can go get the quarterback."
Wilson can get quarterbacks — and commissioners.
Contact Sam Gordon at sgordon@reviewjournal.com. Follow @BySamGordon on Twitter.