Big football bettors live and die on money line wagers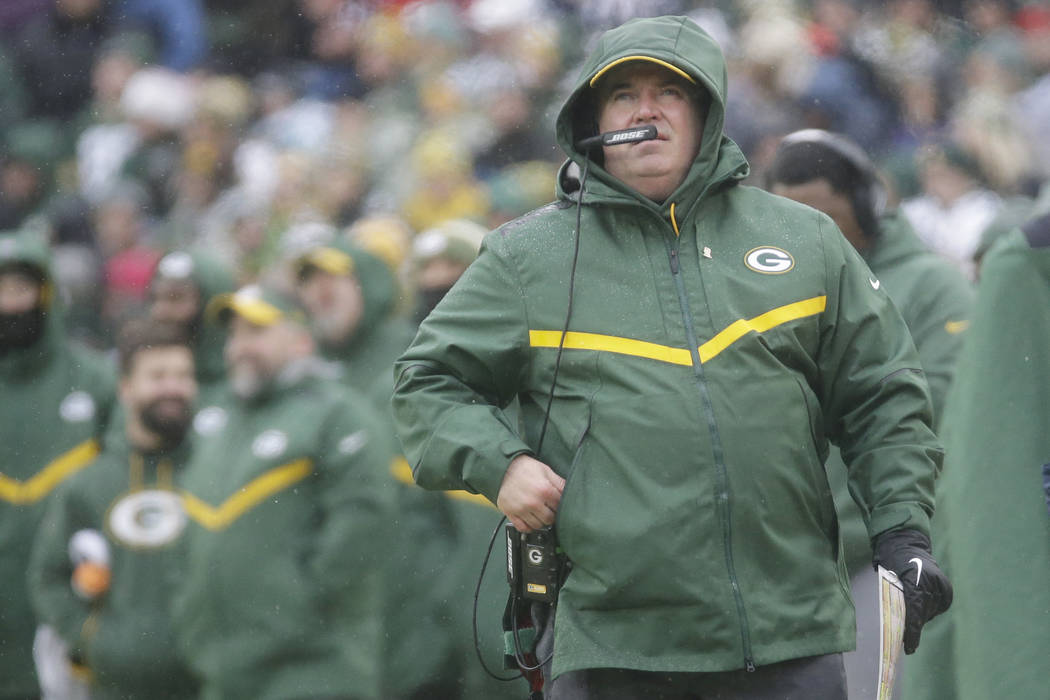 Money-line bets on big favorites have become increasingly popular in recent years and that trend continued over the weekend at Las Vegas sports books.
A Caesars Entertainment bettor placed a $140,000 ML parlay to win $7,700 Saturday on Clemson and North Carolina State. Both teams cruised to blowout wins.
Another Caesars bettor placed a six-figure ML wager on Ohio State that paid about $18,000 when the Buckeyes whipped Northwestern 45-24.
But those type of wagers aren't always easy money. A Caesars bettor learned that lesson Sunday when he lost a mid five-figure ML wager on the Packers, who closed as 10-1 ML favorites over the Cardinals at Lambeau Field.
Green Bay, a 13½-point favorite, trailed Arizona 17-10 in the fourth quarter before Aaron Rodgers engineered a tying TD drive with 5:26 left. But Rodgers wouldn't add this game to his collection of comebacks and the Caesars bettor wouldn't cash another ML so-called lock.
The lowly Cardinals (3-9) converted a third-and-23 when Josh Rosen hit Larry Fitzgerald for a 32-yard pass. Zane Gonzalez kicked a tiebreaking 44-yard field goal with 1:41 left and Mason Crosby missed a 49-yard try as time expired, allowing Arizona to escape with a stunning 20-17 win that cost Packers coach Mike McCarthy his job.
Underdog day
It was the biggest upset on another NFL Sunday that went to the underdogs, which, per usual, was bad news for the betting public and good news for the books.
"The Arizona straight-up win was fantastic. That helped out quite a bit. There were a lot of teasers on Green Bay," Boyd Gaming sports book director Bob Scucci said. "We needed one of those big 'dogs to win straight up. When you have a 3½-point home 'dog like Tampa winning, it's not that big of an upset.
"We would've liked to have Cleveland win straight up."
It was just like the good old days Sunday for bettors fading the Browns as Baker Mayfield threw three interceptions in a 29-13 loss at Houston as 5-point underdogs.
However, underdogs went 8-6 ATS on the day with six outright wins by the Ravens, Jaguars, Giants, Buccaneers, Cardinals and Chargers. The books needed Los Angeles on Sunday night and the 3-point 'dog delivered, storming back from a 23-7 halftime deficit en route to a 33-30 win over the Steelers.
Big day for books
Pittsburgh bettors surely loved the fun fact that flashed on the screen amid the meltdown that the Steelers were 220-0-2 in the regular season when leading by at least 14 points at home. Not that we needed them to complete a three-team parlay or anything like that.
"I'd say this was the third- or fourth-best day of the season we've had so far," The Mirage sports book director Jeff Stoneback said before the game. "The best game of the season so far was the Ravens-Falcons game."
$330,000 on Falcons
That's because on Saturday night an MGM Resorts bettor placed a $330,000 straight wager on Atlanta, which opened as a 3-point home underdog to Baltimore and closed as a 2½-point favorite in one of the biggest line moves of the year.
The Ravens held the Falcons to 131 total yards in a 26-16 win.
$400,000 on Patriots
The $330,000 bet was the single largest wager of the season at MGM. Until Sunday morning, when another bettor made a $400,000 straight bet on the Patriots, who closed as 6-point favorites over the Vikings and covered in a 24-10 victory.
"We didn't get hurt too bad on that game because a couple casino players came in on the Vikings a little before post time," Stoneback said.
SuperContest consensus
The Westgate SuperContest consensus top five went 2-3 ATS (Colts, Steelers, Falcons, Giants, Patriots) to fall to 34-31 on the season.
The SuperContest Gold went 1-4 (Falcons, Giants, Steelers, Colts, Vikings) after a 4-1 week to fall to 35-25-5 on the season.
SuperContest leader stays hot
SuperContest leader @Pigskin_Junkies continued its astonishing run, going 4-1 — with winners on the Texans, Bills, Rams and Seahawks and lone loser on the Bengals — to improve to 49-16 ATS (75.4 percent) this season.
More betting: Follow at reviewjournal.com/betting and @RJ_Sports on Twitter.
Contact reporter Todd Dewey at tdewey@reviewjournal.com. Follow @tdewey33 on Twitter.