Twitter explodes over Tom Brady's overturned suspension
September 4, 2015 - 6:26 am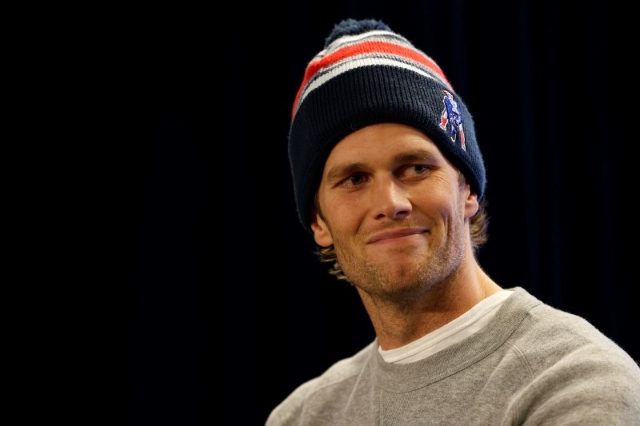 Twitter exploded following Tom Brady's four-game suspension being overturned Thursday by U.S. federal judge Richard Berman. St. Louis Rams defensive end Chris Long summed up the madness by posting, "I declare this day meme Christmas."
A plethora of other NFL players shared their thoughts, including Detroit Lions wideout Golden Tate, who posted "Tom Brady out here like" under a video of the Patriots quarterback dancing at the team's Super Bowl ring celebration.
A smile was placed on Brady's face in a meme of his horrendous courtroom sketch and Berman's face was placed on Malcom Butler's body in a meme of the New England cornerback's game-saving interception in Super Bowl XLIX.
Another meme showed a photo of Berman with the caption, "And the judge who has him on his fantasy team," while another tweet showed a photo of a sign outside a Dunkin' Donuts shop in Lewiston, Me., promising that "Judge Richard Berman gets free coffee for life."
Denver Broncos injured wideout Kyle Williams posted his theory on how Brady beat the NFL. "Tom Brady called Ray Donovan. Ray handled it," he wrote, referencing the fixer on the Showtime show of the same name.
Former New York Giants kicker Lawrence Tynes posted the secret to beating Brady: "If the @nfl wanted to win this case against Brady they should have brought the @Giants to help them."
Los Angeles Clippers forward Blake Griffin empathized with Brady's backup.
"Great day for Tom Brady but I feel really bad for that Dom Grady guy that was gonna start in his place," Griffin posted. "Stay ready, Dom. Be a professional."
New England backup quarterback Jimmy Garoppolo also should probably stay prepared.