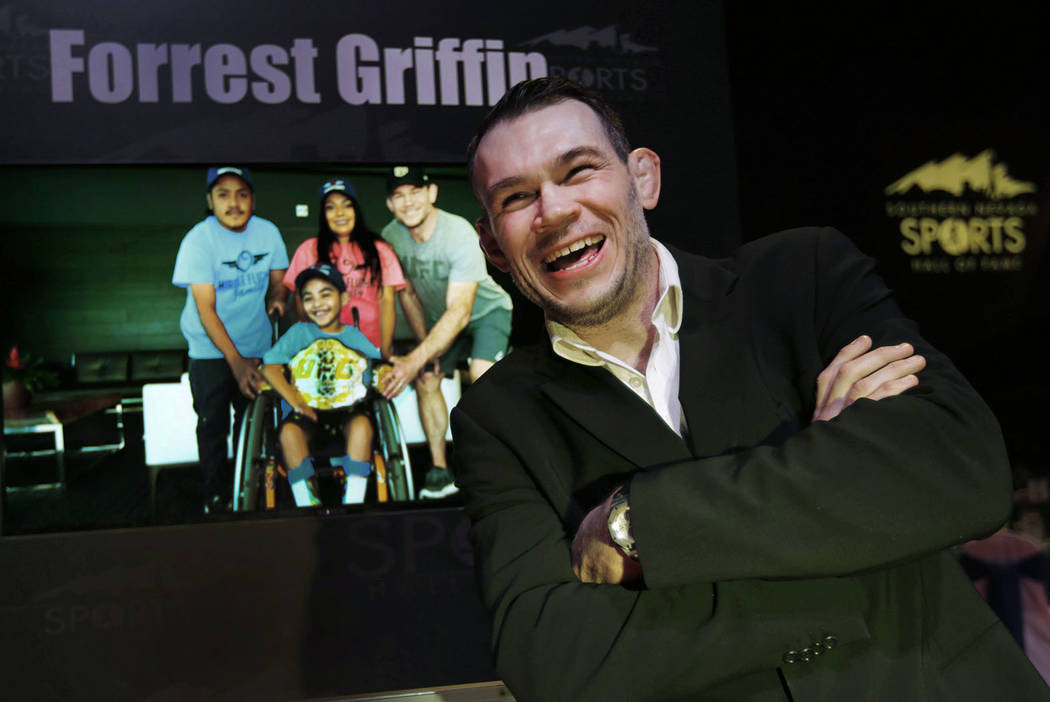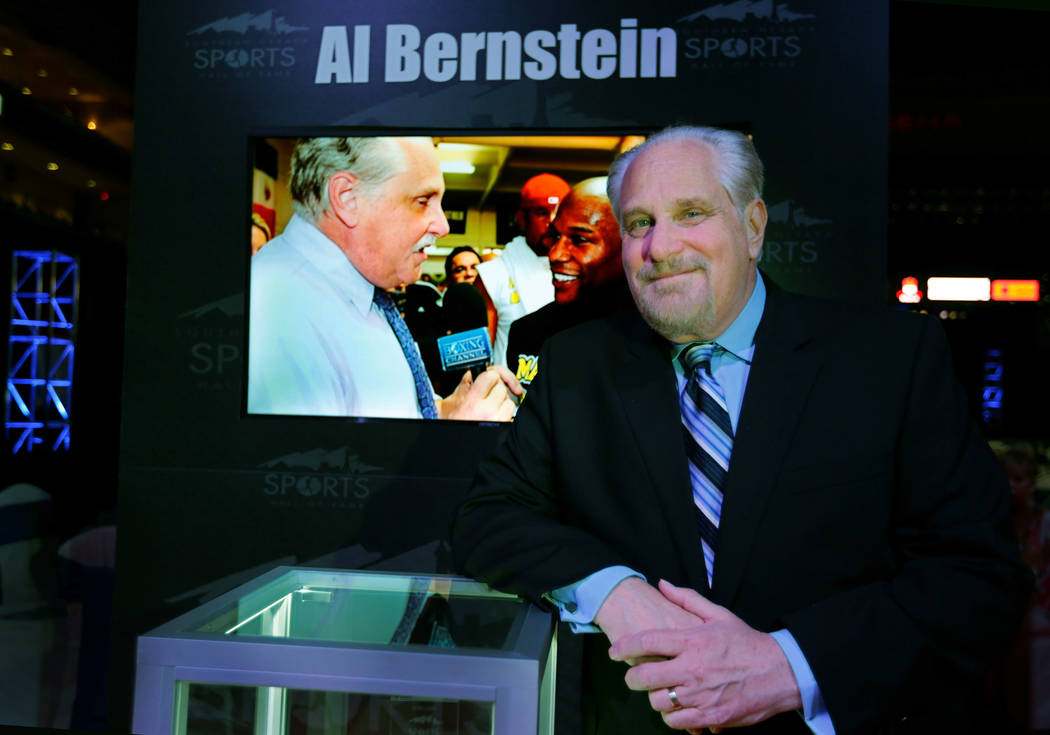 Forrest Griffin didn't feel right calling himself a Las Vegan until he saw his name on a booth that listed all his accomplishments.
"It's starting to hit me," Griffin said Friday before the Southern Nevada Sports Hall of Fame ceremony at Orleans Arena. "I'm an official Las Vegan. I was trying to claim it but now I really can."
Griffin earned the right to call himself a true Las Vegan a long time ago. He moved to Las Vegas 13 years ago to chase his UFC dreams and left an impact inside the octagon. He continues to do so in the community six years after retiring from fighting.
The former UFC light heavyweight champion is a 2018 inductee into the Southern Nevada Sports Hall of Fame. Griffin was honored with Al Bernstein, Armon Gilliam, Rossi Ralenkotter, Jim Reitz and the Las Vegas Thunder hockey team.
"I'm not really from here, but definitely a member of the community, so I guess they noticed, which I love," said Griffin, who grew up in Georgia. "I'm honored and it's a very special feeling."
Griffin, 38, helped with the UFC's rise into mainstream sports and continues to aid the Las Vegas-based company as its vice president of athlete development.
Griffin, a former deputy sheriff in Georgia, defeated Quinton "Rampage" Jackson in 2008 to win the light heavyweight title during UFC 86 at Mandalay Bay Events Center. He also holds signature victories over Rich Franklin, Mauricio Rua and Tito Ortiz.
After retirement, Griffin got involved with the UFC's many local organizations such as Three Square food bank, Nevada's Big Give Day and Boys Town Nevada.
"This was my favorite place to fight in," Griffin said. "Even if I didn't work for the UFC after retirement, I would still live here. Being almost 40, it's crazy to look back at everything since moving here."
Griffin won the inaugural season of "The Ultimate Fighter" in 2005 and was selected as a UFC Hall of Famer in 2013.
Ralenkotter, the president and CEO of the Las Vegas Convention and Visitors Authority, is often behind the scenes working on bringing major sporting events to the city. On Friday, he was front and center for his contributions to Las Vegas becoming a sports destination.
"I thought I'll never see the Reds play here, but here they were during Big League Weekend," Ralenkotter said of his favorite Major League Baseball team playing a series against the Cubs at Cashman Field in 2017.
Ralenkotter is a big reason why Las Vegans for decades got to see pro sports in their town way before the Golden Knights arrived.
Ralenkotter helped bring the National Finals Rodeo, NASCAR, 2007 NBA All-Star Game, Las Vegas Bowl, Triple-A baseball and many other notable sporting events to Las Vegas.
"Being able to put major sports with our brand is such a great winning combination," Ralenkotter said. "Las Vegas has always been a sports town and it continues to grow."
Contact Gilbert Manzano at gmanzano@reviewjournal.com. Follow @GManzano24 on Twitter.