Finkelstein ends stellar UNLV career shooting for national title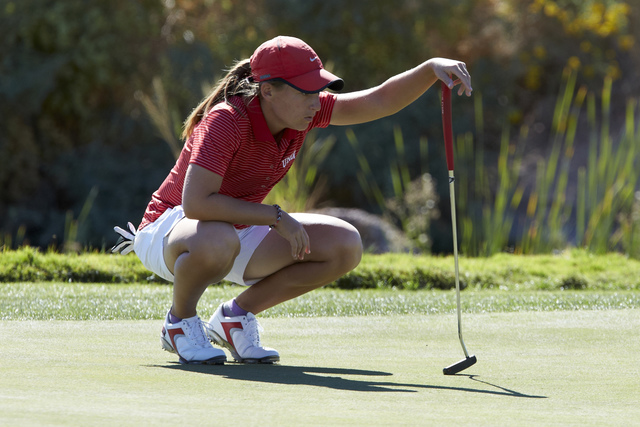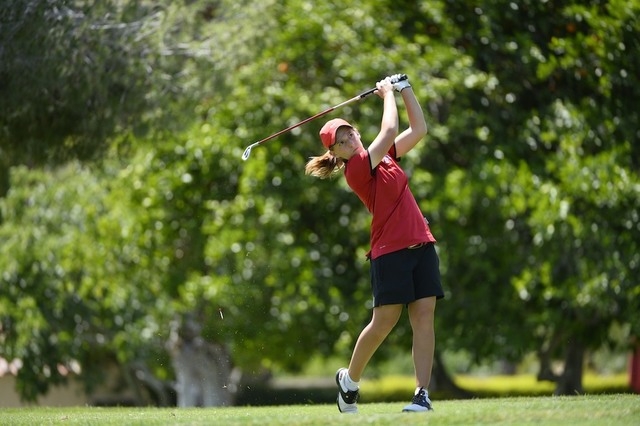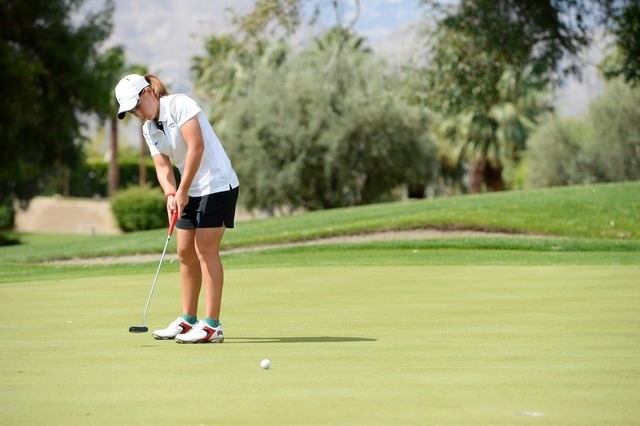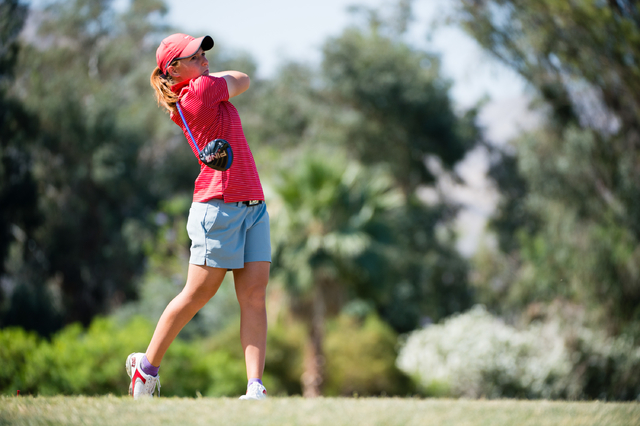 Where did the time go?
It seemed like yesterday that UNLV women's golf coach Amy Bush-Herzer was standing under a tree on a typically hot day in late June 2009 at Anthem Country Club during an American Junior Golf Association event trying to recruit this kid from Chandler, Ariz. She wasn't big physically, but she could hit it far and straight and was good around the greens.
And the kid knew how to win.
Six years later, Dana Finkelstein will play her final collegiate tournament when she and the Rebels tee it up Friday at the NCAA women's championship in Bradenton, Fla. Finkelstein accepted Bush-Herzer's scholarship offer, and she will leave UNLV as arguably the best player in the 15-year history of the women's program.
Oh, and she earned her degree in kinesiological sciences on Friday. Her 3.39 grade-point average made her an academic All-America.
"I couldn't have asked for more," said Finkelstein, who is a finalist for two national individual Player of the Year awards and will attempt to earn her LPGA Tour card by going to qualifying school in the coming months. "It was everything I expected. I met some great people. I got to play with some great players and Amy has been like a second mother to me."
Finkelstein has five career victories, the most in school history, and she enters the nationals a hot player. She won the NCAA regional at St. George, Utah, by five strokes with a 2-under-par 211 total, and she did it after making a change in her putting grip. Finkelstein changed to a cross-handed grip a few weeks ago, and the putts that hadn't been dropping were finding their way into the cup.
"My putting stats were piss-poor," she said. "I felt I had to change things up. But I spent a lot of hours on the putting green and I figured it couldn't have gotten any worse."
Finkelstein didn't tell the coaches or seek their advice. She just did it.
"That's how confident she is in her game," Bush-Herzer said. "Dana knows her game so well and I trust her to make the right decisions."
Finkelstein always has been good with her irons, and she has gotten stronger physically at UNLV thanks to a weight training program. She has dropped four strokes off her average since her freshman season.
"I've always worked hard on my game," she said. "I knew what my weaknesses were and one of them was I knew I had to get stronger physically. I definitely hit it longer now and it has helped the other parts of my game."
On Saturday, UNLV played a practice round at Reflection Bay Golf Club in Lake Las Vegas. Finkelstein shot an 8-under-par 64.
"She's locked in," Bush-Herzer said. "I expect her to have a great week at nationals."
UNLV's lineup after Finkelstein will consist of freshmen Mackenzie Raim and Harley Dubsky, sophomore Avery French and senior Mayko Chwen Wang. This is the Rebels' first NCAA championship appearance since 2008 at Albuquerque, N.M., when they finished 16th out of 24 teams.
Last year, Finkelstein qualified as an individual and had a hole-in-one during the first round. She finished the tournament tied for 33rd. This year she's bringing her teammates with her to the par-72, 6,468-yard The Concession Golf Club.
"I'm excited about that," Finkelstein said. "One of my goals was to get to nationals with the team and here we are. We're playing with a lot of confidence and I think we're capable of making a good run."
The format calls for three rounds of stroke play Friday through Sunday before the field is cut to 15 teams. Those teams will play another round of stroke play Monday, with the top eight advancing to match-play. The last team standing after 36 holes on Tuesday and the final round of 18 holes Wednesday wins the championship.
UNLV, ranked 19th in the latest Golfstat.com poll, plays its opening round at 9 a.m. alongside Tulane and UC Davis.
"We have to use the momentum from regionals and go out and play," Bush-Herzer said. "I don't think we've played our best golf. But what you saw in St. George was all the preparation all year is starting to pay off."
Live scoring from the NCAA championship is available through a link on UNLV's website, unlvrebels.com, or through Golfstat.com.
Contact reporter Steve Carp at scarp@reviewjournal.com or 702-387-2913. Follow him on Twitter: @stevecarprj.