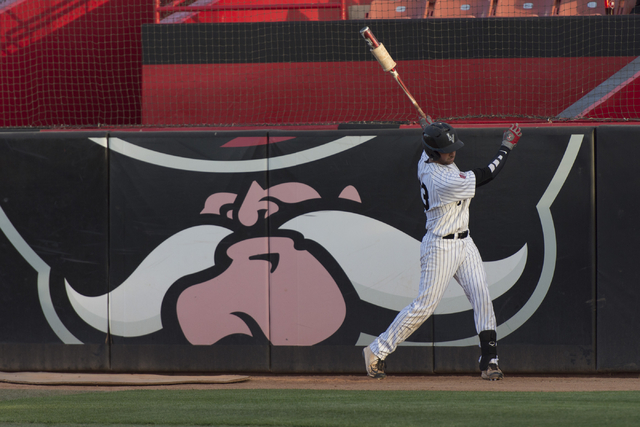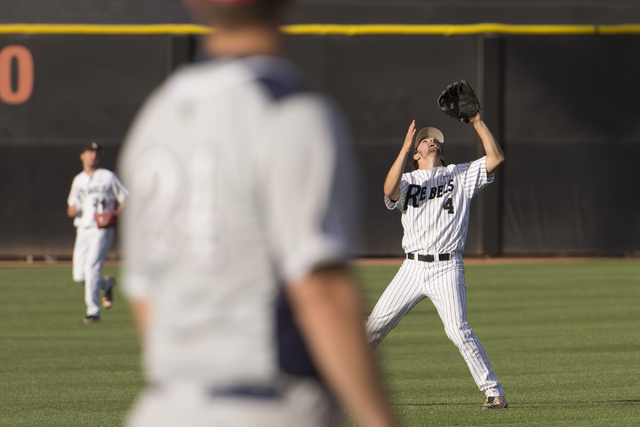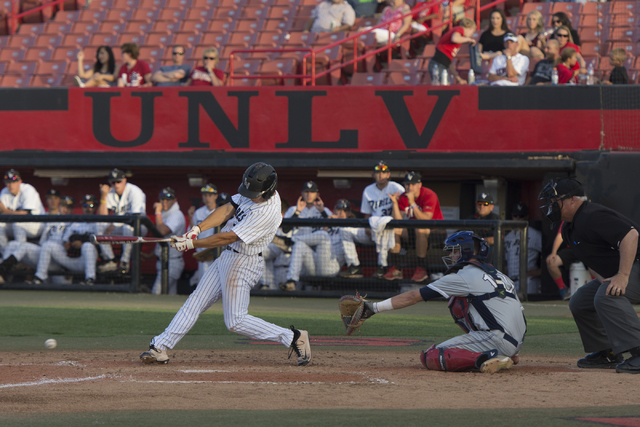 Jake Stone had a two-run homer and a two-run triple to back Ricky Tyler Thomas' strong pitching and lead Fresno State to a 9-1 win over UNLV in a Mountain West baseball game Friday at Wilson Stadium.
Stone's two-run triple was one of four straight hits in a five-run fifth inning by the Bulldogs (34-17, 20-8), the final of which was a two-run homer by Aaron Arruda, who also had an RBI single in the ninth.
Thomas (8-4), a sophomore left-hander, shut out the Rebels (22-27, 12-13) on seven hits and two walks and struck out seven over seven innings as Fresno State won its fourth straight and eighth in nine games.
UNLV scored in the ninth when Max Smith tripled and came home on a groundout by Cody Howard, who earlier doubled.
Kyle Isbel, who went 2-for-5, was the lone player with multiple hits for the Rebels, who were outhit 13-9.
Scott Silva and Austin Guibor each had three hits for the Bulldogs.
UNLV starter D.J. Myers (5-3) gave up six runs on eight hits and one walk and struck out five in six innings.