Mountain West selects UNLV's D.J. Myers as Pitcher of the Week
April 18, 2016 - 12:05 pm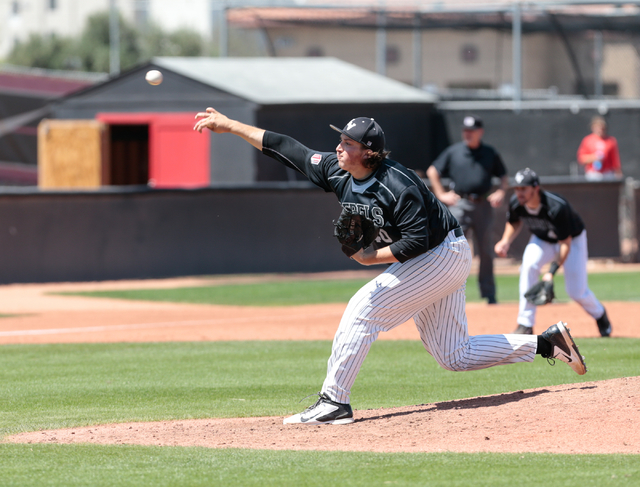 UNLV junior D.J. Myers was named the Mountain West Pitcher of the Week on Monday after tossing eight shutout innings last week.
Myers, a right-hander from Henderson, gave up four hits and one walk while striking out six against Air Force on Friday.
Myers is 3-1 with a 4.47 ERA in nine starts this season for the Rebels.
This was the first Mountain West weekly accolade for a Rebel this season.