Rebels top UNR, 7-3, in final game of 3-game series
March 31, 2018 - 11:39 pm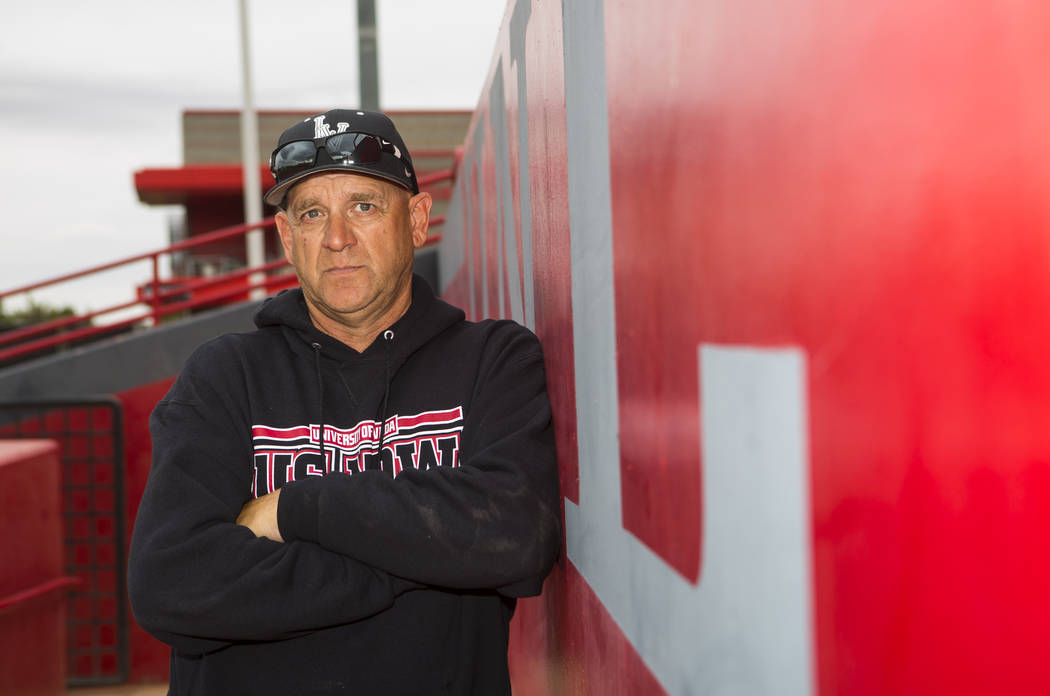 RENO — Grant Robbins and Nick Ames hit home runs to help the UNLV baseball team beat UNR 7-3 on Saturday to salvage the final game of the three-game series.
Robbins hit a two-run homer in the fourth inning to give the Rebels (22-7, 7-5 Mountain West) a 3-2 lead, and Ames' three-run shot in the seventh gave UNLV a 7-2 edge on the Wolf Pack (15-9, 9-3).
Chase Maddux (3-3) got the win, allowing two runs on seven hits and one walk in six innings.
Softball
At Santa Clara, Calif., San Jose State (24-10, 8-1 Mountain West) finished a three-game sweep of the Rebels (20-13, 3-6) with an 8-2 victory, handing UNLV its fifth straight defeat.
The Rebels took a 2-0 lead in the top of the first on a wild pitch and a groundout by Janine Petmecky, but the Spartans scored five runs in the second inning and cruised to the victory.
Men's Golf
At San Francisco, the Rebels shot a 4-over 288 in the final round to finish fifth in The Goodwin at TPC Harding Park. UNLV freshman Jack Trent finished in a tie for seventh individually after a 4-under 67 in the final round left him at 5-under 208.
Oklahoma won the team title by three shots at 24-under 828. Oregon's Norman Xiong won the individual title by six shots at 15-under 198 after a final-round 68.
UNLV's Garrick Higgo (72 on Saturday) finished tied for 20th at 1 under. Harry Hall (75) tied for 38th, Justin Kim (74) tied for 59th, and Shintaro Ban (77) tied for 78th.
Track
At Sacramento, the Rebels won six events at the Mondo Team Challenge.
Jasmyne Graham won the 100-meter hurdles in 13.49, the fifth-best time in UNLV history. Other UNLV winners were: Destiny Smith-Barnett (100 meters), Elisa Rovere (800 meters), Avi'Tal Perteete (1,500 meters), MacKenna Howard (shot put) and the 4×400-meter relay team.