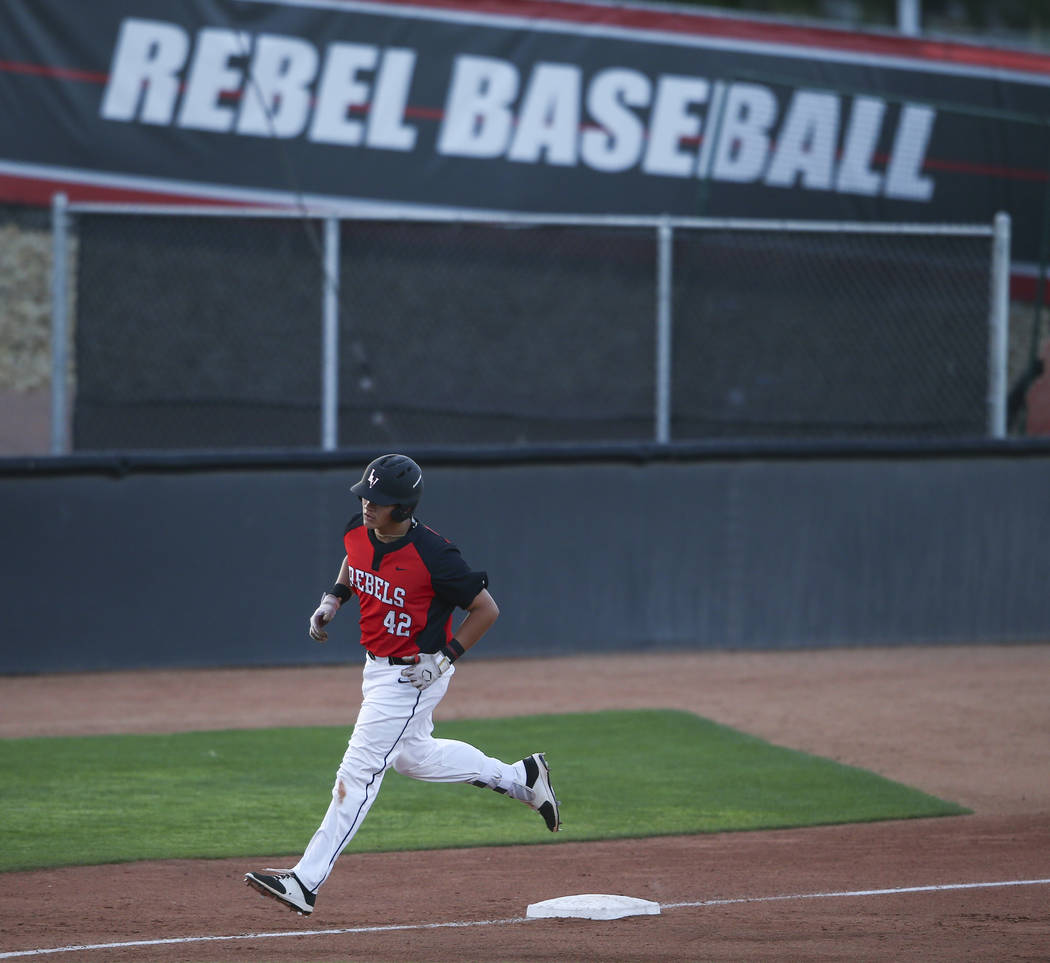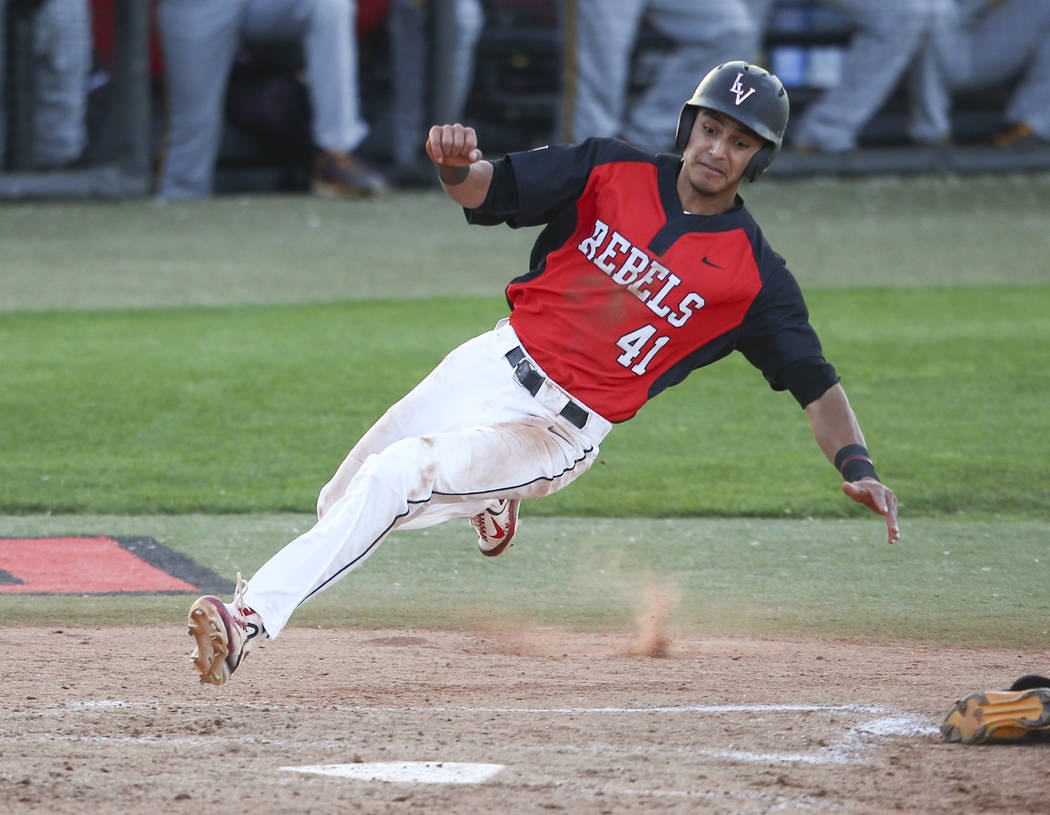 The UNLV Rebels baseball team is ranked No. 23 in the College Baseball News NCAA Division I Baseball Poll this week, entering the rankings for the first time since 2014.
The last time the team was ranked was April 28, 2014, when they were ranked No. 27.
"I'm happy for the kids and the University that they are getting acknowledged for their hard work and results," Coach Stan Stolte said in a statement. "But polls mean nothing once the game starts and it's 0-0, unless they changed the rules."
The Rebels started the season 11-1, which is the second-best start in program history.
Contact Elaine Wilson at ewilson@reviewjournal.com. Follow @WilsonElaineM on Twitter.