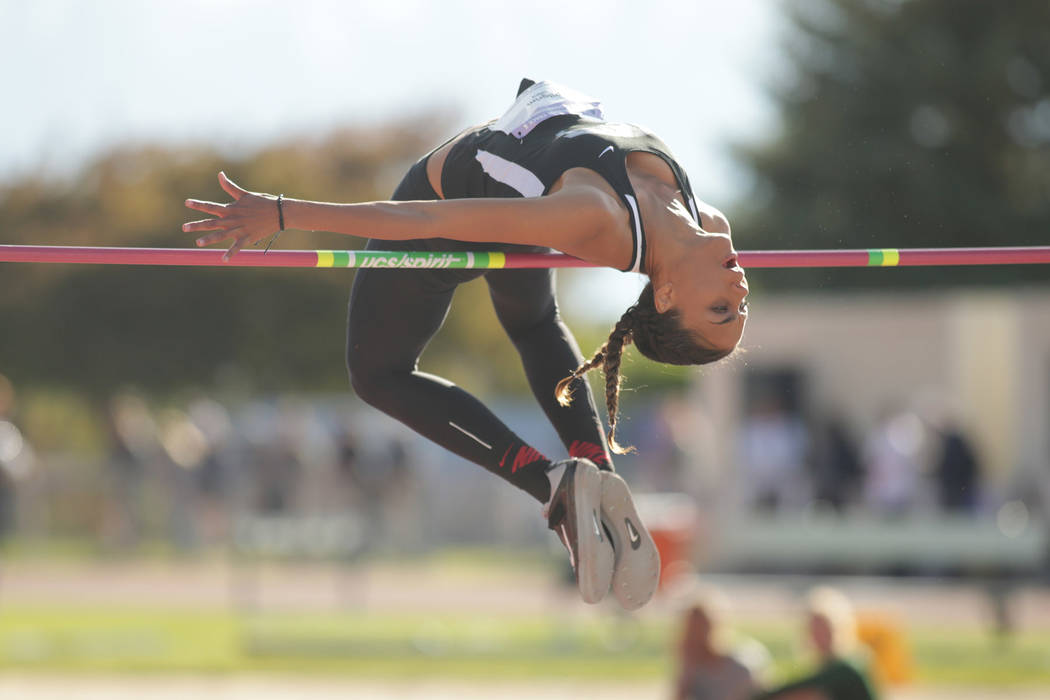 UNLV senior Kaysee Pilgrim placed third in the high jump Saturday on the fourth and final day of the NCAA Outdoor Championships in Eugene, Oregon.
Pilgrim's best jump measured 6 feet, 3/4 inches. By virtue of that effort, the Phoenix native gained All-America first-team designation from the U.S. Track & Field and Cross Country Coaches Association.
Also, Destiny Smith-Barnett (100-meter dash) and the 400 relay team of Smith-Barnett, Kaysha Love, Taylor Pegram and Drea Austin gained second-team recognition for their 15th-place showings Thursday.