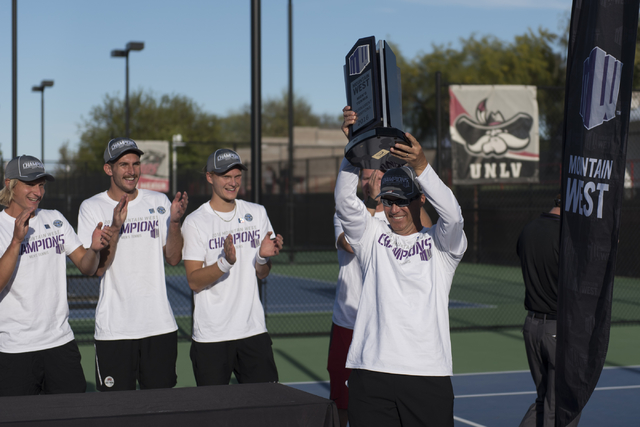 Courtney Lock and Eric Samuelsson won the doubles title in the Easley Memorial Classic men's tennis tournament by defeating fellow UNLV players Kevin Chau and Richard Solberg 8-1 in the final Sunday at Fertitta Tennis Complex.
Samuelsson also won the consolation singles crown when his opponent, Lucas Taylor of Northern Arizona, retired when trailing 5-0 in the first set.
Maxime Cressy of UCLA earned the main draw singles title with a 6-1, 6-0 win over San Diego State's Arnaud Restifo in the final.
"It was a good three days of tough matches," UNLV coach Owen Hambrook said. "It's been a while since we've had two doubles teams playing each other in the final at this event, so it shows that hard work on the practice courts is paying off."
The Rebels are off until the end of January when they begin dual-match competition in the ITA Kickoff Weekend.