UNLV roundup: Women's soccer team rallies, ties New Mexico
October 12, 2018 - 11:12 pm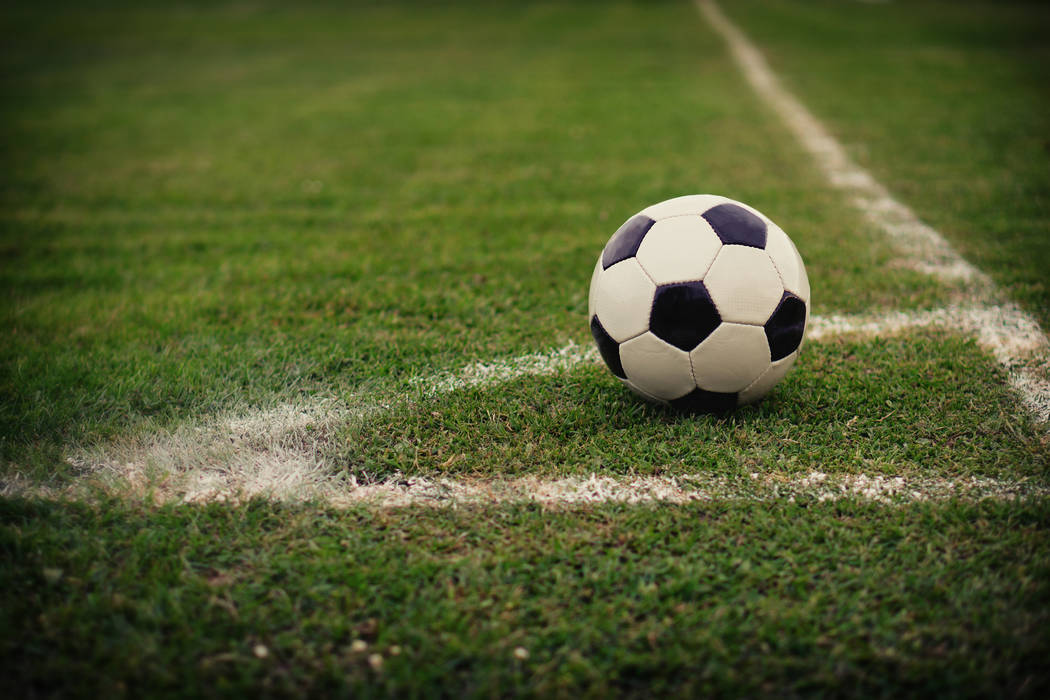 Georgia Kingman scored twice in the final 30 minutes of regulation, rallying UNLV to a 3-3 tie with New Mexico in a Mountain West women's soccer match Friday at Johann Memorial Field.
Kaila Brinkman sandwiched her fifth goal of the season between two by the Lobos (7-5-2, 3-2-2) in the first half, and the Rebels (8-5-4, 2-3-2) were down 3-1 after Leilani Baker assisted on her second goal of the match.
Kingman then scored in the 61st and 82nd minutes for UNLV, which held a 23-22 edge in shots. New Mexico had a 12-10 advantage in shots on goal.
Baker assisted on Gwen Maly's sixth goal of the season in the 10th minute for the Lobos, and Brinkman answered, on an assist by Alyssa Granados, in the 22nd minute.
Jessie Hix's fourth goal of the season, assisted by Jennifer Munoz in the 40th minute, sent New Mexico to halftime with a 2-1 lead.
Cami Floth's third goal of the season in the 53rd minute gave the Lobos their biggest lead. Amanda Galbraith and Robin Pollard assisted on Kingman's two goals, and the teams played two scoreless overtime periods.
Emberly Sevilla had nine saves for the Rebels, and Emily Johnson had seven saves for New Mexico.
WOMEN'S TENNIS
At Fertitta Tennis Complex, Aiwen Zhu beat Colorado State's Emily Luetschwager 6-2, 6-0, and Anna Bogoslavets edged Denver's Bianca Mok 6-4, 4-6, 6-4 to advance to the ITA Mountain Region Championships quarterfinals.
Both of the Rebels' doubles teams — Zhu and En-Pei Huang, and Izumi Asano and Samantha Li — failed to advance.
The tournament continues Saturday and Sunday.
The ITA Regional Championships feature more than 8,000 student-athletes from NCAA Division I, II, III, NAIA, junior and community colleges in 85 tournaments around the country.
In Division I, regional singles and doubles champions and finalists qualify for the season-ending Oracle ITA National Fall Championships in Surprise, Arizona.