UNLV volleyball hopes to play above expectations
August 25, 2016 - 10:36 pm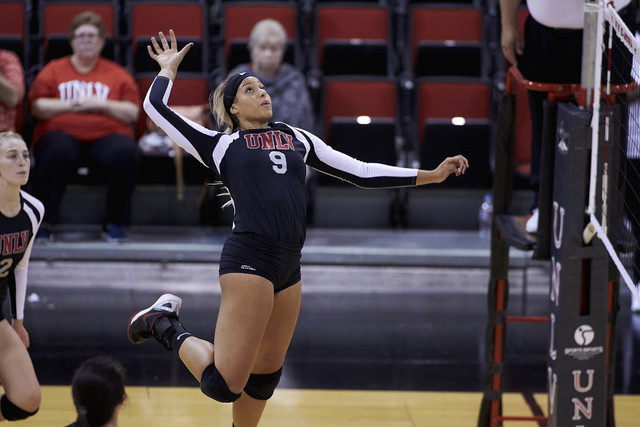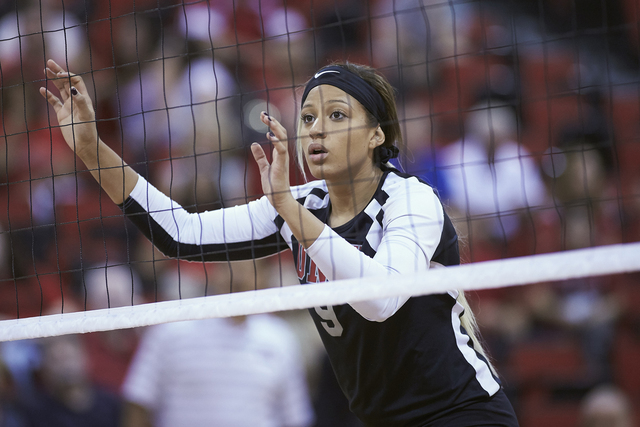 External expectations were considerably higher last season, but a year after they weren't met, UNLV volleyball coach Cindy Fredrick is happy to be under the radar.
The Rebels return five starters, including two preseason All-Mountain West selections, and they like their chances of being competitive similar to their record-breaking season two years ago.
"Most people who know me or who have followed my coaching will say that I have pretty much made a living out of being the underdog," Fredrick said. "I like that position. I'm always fine with that."
The Rebels open their season at 10 a.m. Friday against UC Santa Barbara in the UNLV Invitational at Cox Pavilion. They also play Albany at 7 p.m. Friday and New Mexico State at 2 p.m. Saturday.
Mountain West coaches picked UNLV to finish fifth in the league. That was just a year after they forecast a second-place finish.
"We have a lot more experience, so the hunger's pretty strong," senior Bree Hammel said. "We want to get that conference title, so nothing's in our way. We're ready."
The Rebels came off school records of 26 overall victories (with seven defeats) and 14 conference wins in 2014, so they were expected to build on that performance but instead went 16-14 (9-9 MW) in 2015.
"Last year, I think we struggled because we had a lot of players in a lot of new positions, and we lost a lot of kids the year before that," Fredrick said. "So all these kids were trying to fill in spots they really hadn't played before. They had played, but it's a big difference between the first left-side hitter and the second left-side hitter."
UNLV has 12 returnees, including Hammel, a Bonanza High School product. She was named first-team all-conference the past two seasons and is among UNLV's all-time leaders in several categories, including second in hitting efficiency at .311, seventh each in both total blocks at 293 and assisted blocks at 252 and eighth in solo blocks at 41.
Hammel suffered a torn right anterior cruciate ligament late last season. Even though she has recovered, she will move from middle blocker to the right side to better protect her knee.
The Rebels also return junior setter Alexis Patterson, who was first-team All-Mountain West. She ranks fourth at UNLV with 2,262 career assists.
"I think we have a lot of depth that we didn't have last year," Fredrick said. "I'm looking forward to seeing how many players can be on the court, because I think we have the luxury if somebody's struggling, we're going to have a bench that can come in and help out."
Contact Mark Anderson at manderson@reviewjournal.com or 702-387-2914. Follow on Twitter: @markanderson65