UNLV's Kyle Isbel shares Mountain West freshman award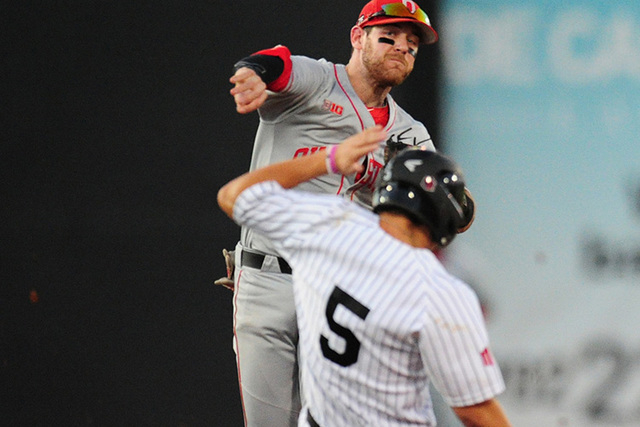 Four UNLV baseball players earned All-Mountain West honors, with third baseman Kyle Isbel sharing the MW Freshman of the Year award with Air Force's Nic Ready.
Rebels junior pitcher D.J. Myers and sophomore left fielder Payton Squier were named first team all-conference while Isbel and junior relief pitcher Ben Wright earned second team all-MW honors.
Isbel is only the second UNLV player to earn MW Freshman of the Year honors, joining Joe Wickman, who won the award in 2002. A Fontana, Calif., native, Isbel hit .338 in conference play with a league-leading five triples.
Myers, a Coronado High School product, started all 10 weekends of league play while compiling a 5-2 mark with a 3.90 ERA and 43 strikeouts in 60 innings. The big right-hander is slated to start for the fourth-seeded Rebels in Wednesday's 2 p.m. MW Championship opener against fifth-seeded Air Force in Albuquerque, New Mexico.
Squier hit .389, the third-best batting average in league play, and Wright went 2-1 with six saves for UNLV, which finished 14-16 in the conference.