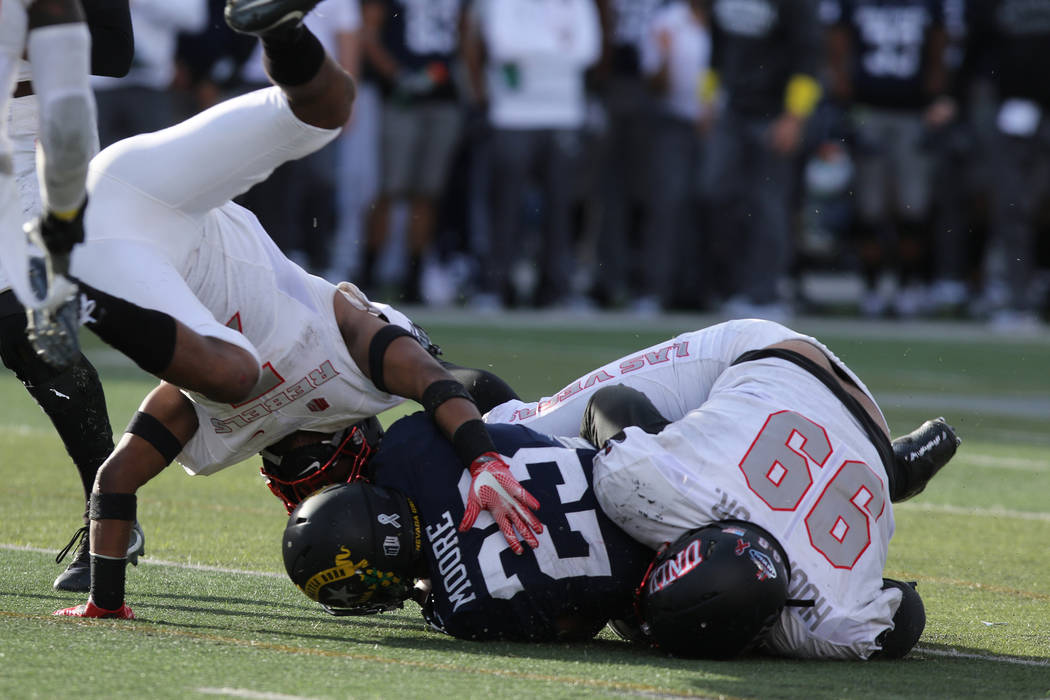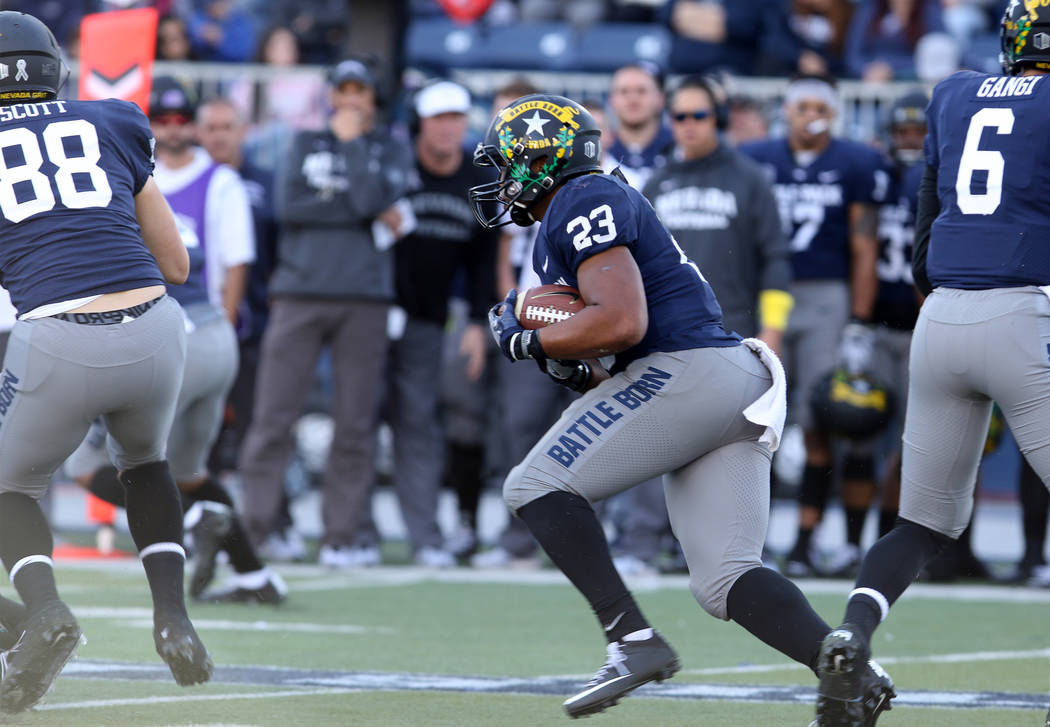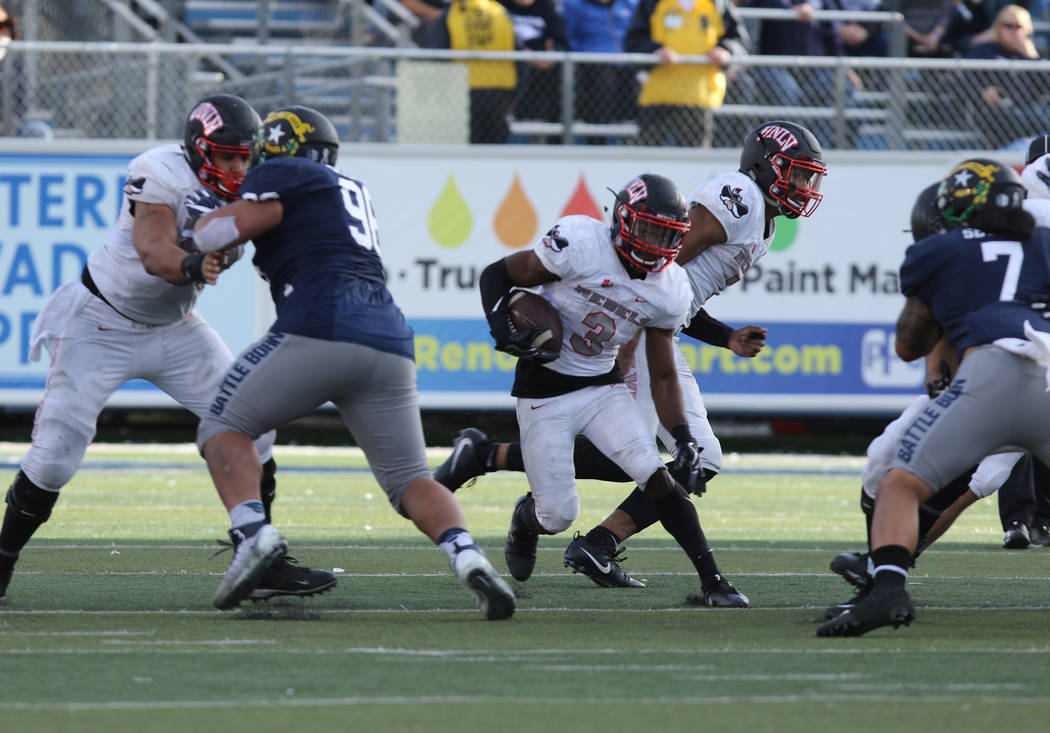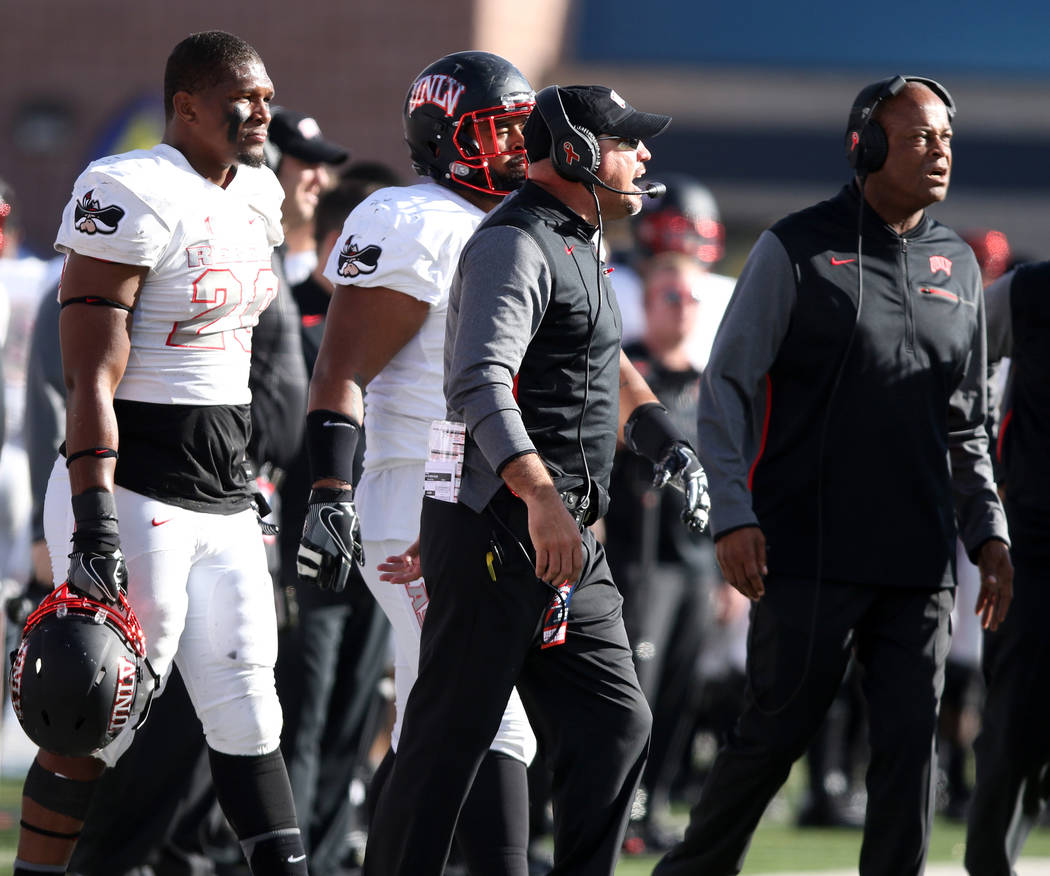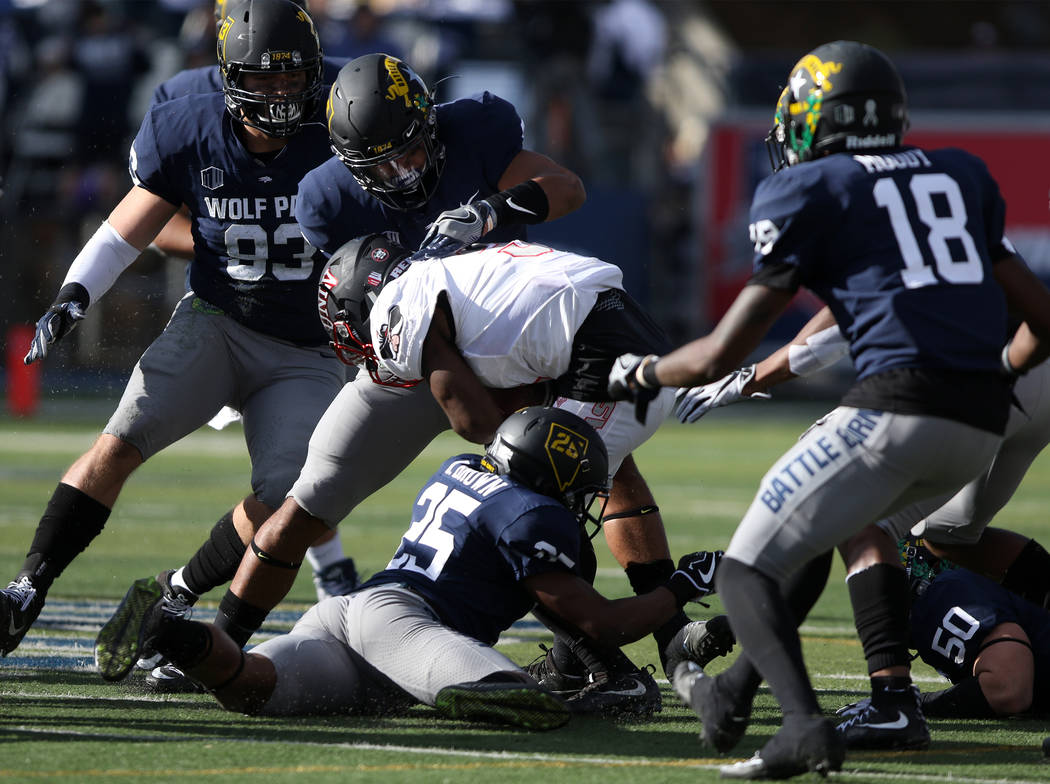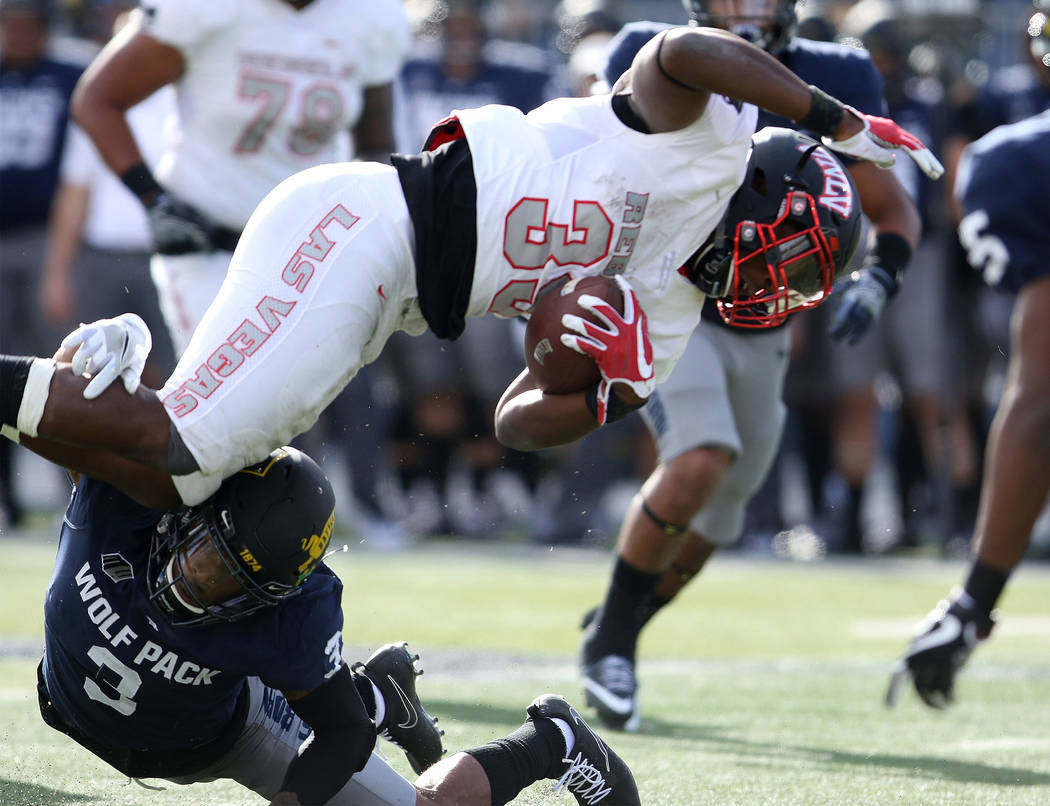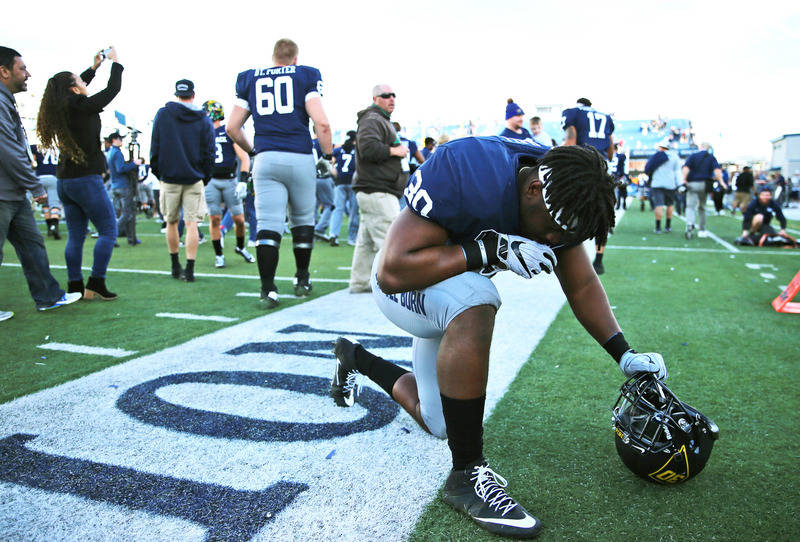 RENO — Three takeaways from the UNLV football team's 23-16 loss to UNR on Saturday at Mackay Stadium:
1. UNLV has only itself to blame for not making a bowl.
The season-opening loss to Howard, in which UNLV was a 45-point favorite, figured to hang over the Rebels' heads all season, and it did. Even in the aftermath of the occasional victory over an Idaho or a Fresno State, that defeat lingered like foot odor in a crowded locker room. UNLV spent all season trying to make up for it.
The Rebels almost did, and probably would have, but blew a 27-0 lead at Air Force. And lost to a down Brigham Young team. And, finally, lost at a UNR team that hasn't been this bad since the turn of the century.
If any one of those games had gone the other way, the Rebels would be bowl eligible for the first time in four years and the second in 17.
"It's been a good year and a frustrating year," UNLV coach Tony Sanchez said. "We left a lot of games out there we could've won. The one thing our guys have done is given themselves a chance each and every week to go win games. The frustrating thing is a lot of those games we haven't won, so now the next transition as we move forward is … can we learn to close the door? Can we learn to sustain? Can we be more efficient throughout the course of the game?
"It's not a mountain anymore in things we need to get better at. It's margins that we need to get better at. If we do that, we have a chance to be a pretty good football team in the future."
2. The season was a disappointment but not a failure.
It's difficult to take much good from the season at this point, but in taking an overall look, the Rebels continued to make progress.
UNLV for the first time increased its victory total for the third year in a row. Sanchez has 12 victories in his three years, and previous coaches Mike Sanford (16) and Bobby Hauck (15) barely won that many games in five seasons each.
That's not to say all is well with the program. Losing to UNR was a major missed opportunity, and Sanchez will need to get to a bowl next season. Because another loss like this a year from now, and it will be a disappointment and a failure.
3. Changes need to be made.
Sanchez will have to decide whether some assistants will be moved out or around, but something needs to be done, especially on defense.
When the defense had to make stops this season and again on Saturday, who really thought it would?
Exactly.
"You can talk about the future and where we're going and things like that," Sanchez said. "That's a conversation for probably a week from now, but today, it's about those (players) over there and the senior class."
The time, though, is coming.
Contact Mark Anderson at manderson@reviewjournal.com. Follow @markanderson65 on Twitter.