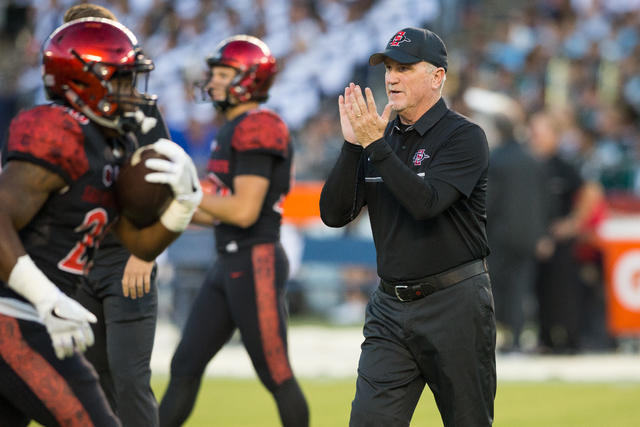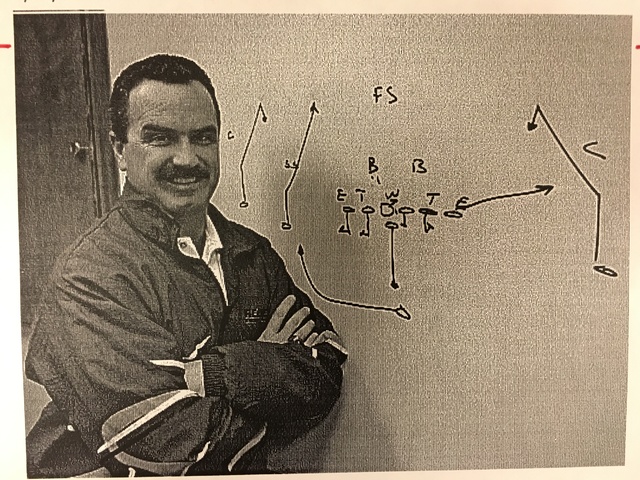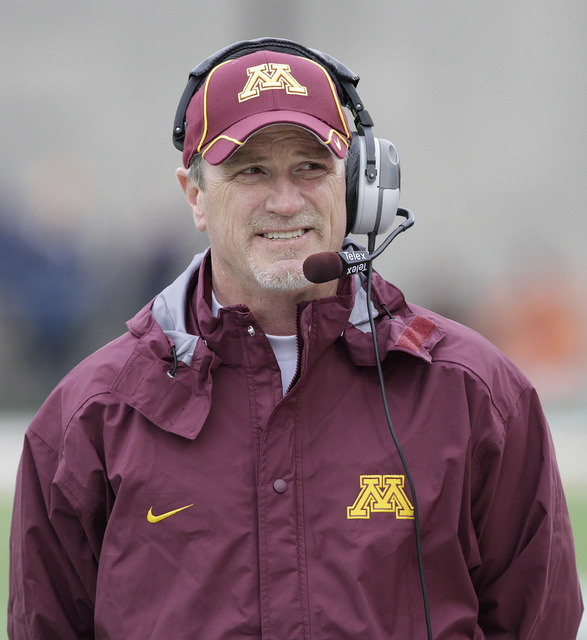 UNR fans refer to it as the "Red Defection Game." Former UNLV and UNR coach Jeff Horton calls it his biggest victory as a head coach. The Rebels' thrilling 32-27 upset of the rival Wolf Pack in 1994 was unquestionably their most meaningful win in the 47-year history of the Battle for the Fremont Cannon.
UNLV — which renews its rivalry with UNR at 1 p.m. Saturday at Sam Boyd Stadium — was a 28-point home underdog in 1994 when it stunned the Wolf Pack, scoring the winning touchdown with 58 seconds left to earn a share of the Big West Conference title and a berth in the Las Vegas Bowl.
"Nobody gave us a chance," Horton said. "It was an unbelievably exciting game. Hopefully that maybe sparked the rivalry a little bit. That's what college football's all about. You want people to be intense about it and be into it. If nobody cared, it's not much of a rivalry."
Horton — who was College Football Hall of Fame coach Chris Ault's hand-picked successor at UNR — coached one season at his alma mater in 1993 before leaving, with most of his staff in tow, to coach rival UNLV in a move angry Wolf Pack fans dubbed the "Red Defection."
"I always thought UNLV was a sleeping giant. They had pockets of success. I thought it really had a lot of potential," said Horton, now San Diego State's offensive coordinator. "With coach Ault still there as (athletic director) at Nevada, that's a big shadow he cast. He built a great program and I just thought it was a good situation to get out on my own and try to build a program."
Horton guided the Rebels to a 7-5 record in 1994 and a 52-24 rout of Central Michigan in the Las Vegas Bowl. He went 6-39 over his final four seasons at UNLV, losing all four matchups against UNR, but he'll always have the dramatic win over the Wolf Pack that snapped the Rebels' five-game series losing streak in the 20th edition of the rivalry.
Rossie Johnson had a 54-yard interception return for a touchdown for UNLV, Nick Garritano drilled a 54-yard field goal and Brad Faunce boomed a 91-yard punt that remains the longest in Rebels history.
After the Wolf Pack went ahead 27-26 with three minutes left in the back-and-forth battle, UNLV quarterback Jared Brown engineered the winning drive, completing six passes, including one to Randy Gatewood to convert a fourth-and-4. DeJohn Branch (169 yards rushing) capped the march with a 4-yard touchdown run to put UNLV ahead 32-27.
The Rebels failed on their 2-point conversion try before holding off UNR, which fired a pass into the end zone in the final seconds before seeing its seven-game winning streak and 9-2 season end.
"I remember those kids played their tails off. The atmosphere there was really special. It was great the way it ended," Horton said. "It was an incredible game against my former mentor, coach Ault, and to be my first (rivalry) game (at UNLV), playing for the championship, that was a unique deal."
Horton, whose wife is from Reno and who still has friends there — though he cracked "not as many as I used to" — said he still gets grief from Wolf Pack fans about the Red Defection.
"It'll show up on the Internet chat rooms and social media, especially when we go play there each year. Even though it's been 23 years since I left there," he said. "But it's all good."
Horton, aka "Big Daddy," joked about having beer thrown on him when he returned to Reno's Mackay Stadium in 1995, when the teams engaged in a postgame brawl and UNLV safety Quincy Sanders threw his helmet toward Ault.
"They were kind of tossing beer on me. I wish they knew I drank Coors Light because then they could've thrown Coors Light on me instead of whatever they were throwing," Horton said. "Back then, you had to walk almost right through the middle of all of them to get to the field. It was pretty intense."
Horton said he always keeps track of the Battle for the Fremont Cannon, which he considers one of college football's best rivalries.
"I always thought that Nevada-UNLV was a big one," he said. "I think it was more important to the Nevada people. Coach Ault did a great job of building that up.
"When I came to UNLV, I tried to emphasize how important that game is to the Nevada team and how they look at it as their game of the year. I tried to get that going from the UNLV side also."
Contact reporter Todd Dewey at tdewey@reviewjournal or 702-383-0354. Follow @tdewey33 on Twitter.