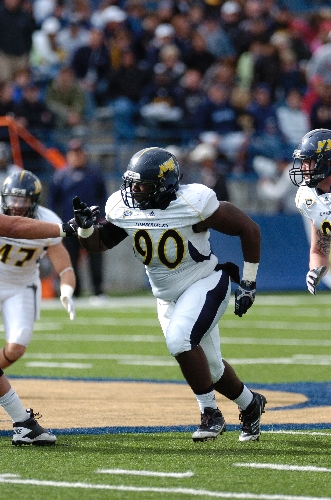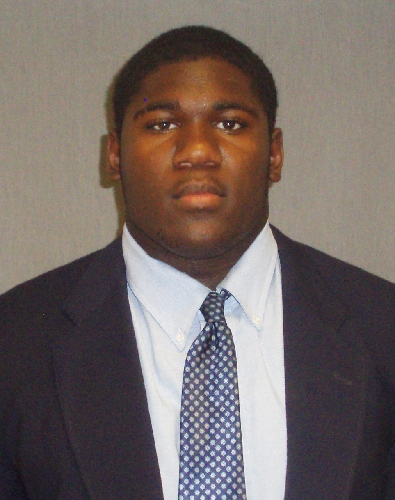 Northern Arizona starting defensive tackle Tim Wilkinson has been looking forward to this weekend for a long time.
"Yeah, actually right after last season," he said. "When I heard the rumors we might play UNLV, I got really excited."
Wilkinson, a Bishop Gorman High School graduate, wasn't sure how many family and friends will be in Sam Boyd Stadium when his Lumberjacks play UNLV at 7 p.m. Saturday.
"I know when my family does something, it's usually pretty big," Wilkinson said. "Probably at least 40."
His play has been worth seeing.
Wilkinson made 30 tackles last season, including a team-high six for loss, to earn All-Big Sky Conference honorable mention.
NAU coach Jerome Souers said he expected Wilkinson, a junior, to receive his share of double teams this season, which could cut down on the player's numbers.
But it could create opportunities for others to make plays.
"He went through a lot of doubles" last season, Souers said. "He's a really active football player. He gets off the ball, has great pad level. He's a shorter guy (5 feet 11 inches), but he plays with a big heart and intensity. I love the kid."
Wilkinson said UNLV didn't recruit him out of Gorman and that he would've listened seriously to a scholarship offer. He said, however, he was happy to be at NAU, which last season went 4-7.
The Lumberjacks opened this season with a 63-6 loss at Arizona State, but Wilkinson hopes better days are ahead.
"Coming out of Bishop Gorman, I didn't like losing," Wilkinson said.
■ WORKING HIS WAY BACK – UNLV running back Dionza Bradford's comeback hasn't been what he hoped.
Bradford, who left the team in the spring for personal reasons, sprained his right ankle on the first day of full contact on Aug. 11.
The sophomore didn't play in the season-opening 30-27 triple-overtime loss to Minnesota, but Rebels coach Bobby Hauck said Bradford is progressing.
"He had a good practice (Tuesday)," Hauck said. "His issue has not been his ability. It's him paying his dues with the team and then coming off an ankle injury. He should be back in the mix."
The Rebels could use Bradford's production. He rushed for 615 yards and three touchdowns last season, averaging 4.6 yards per carry.
Juniors Tim Cornett and Bradley Randle are ahead of him on the depth chart, but Hauck said all three backs could get carries against the Lumberjacks.
■ IT'S FOR THE KIDS – UNLV is offering a two-for-one deal Saturday. The Friends & Family Night promotion includes a kids festival at 5 p.m. north of the stadium, where the men's basketball team will sign autographs. Fans will be allowed on the field after the game to get autographs from football players.
■ ON THE OTHER SIDE – Former Rebels wide receiver Brandon Babineaux is a reserve for NAU.
■ REVISITING LAST WEEK – Minnesota safety Derrick Wells was named the Football Writers Association of America/Bronko Nagurski National Defensive Player of the Week for his work against the Rebels.
He intercepted two passes, including one in the third overtime that set up the Golden Gophers' winning field goal.
Contact reporter Mark Anderson at manderson@reviewjournal.com or 702-387-2914. Follow him on Twitter: @markanderson65.