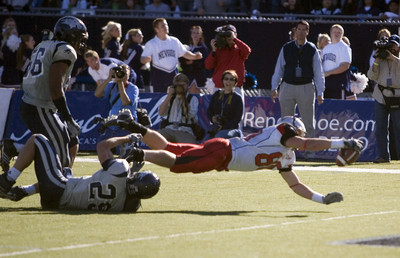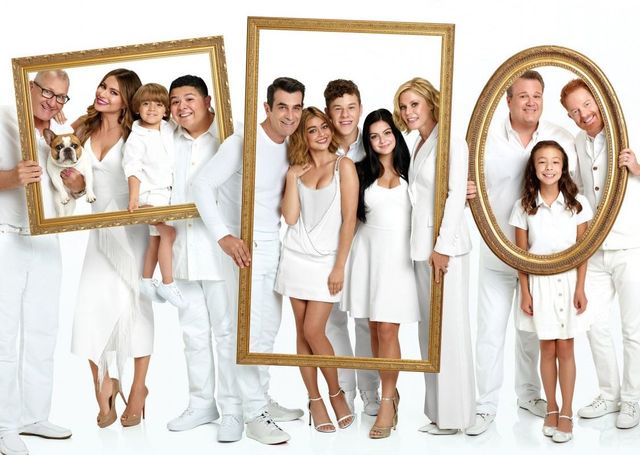 RENO — UNLV nickel back Marquel Martin shouldn't have been in the position of having to make the play.
His teammates put him there. They didn't take control of Saturday's football game when they had chances, making too many mistakes at too many key times.
So there was Martin, just a little late on reading the play. UNR took advantage of the costly delay with a 43-yard touchdown pass from quarterback Nick Graziano to wide receiver Kyle Sammons with 27 seconds left and won, 27-20.
The Rebels (2-3) left Mackay Stadium without the Fremont Cannon, which remains blue for the third consecutive year.
"It was devastating," said linebacker Beau Bell, who led the Rebels with 12 tackles, including two for loss and a sack. "(A loss) doesn't get harder."
Defense — or inept offense — ruled the first three quarters before the teams combined to score 27 points in the fourth period.
UNR (2-2) went ahead 20-13 with 3:02 left on Graziano's 15-yard touchdown pass to tight end Adam Bishop. The Rebels answered with quarterback Travis Dixon — who was 17-for-37 for 249 yards — converting two fourth-and-10 situations, the last a 30-yard touchdown pass to wide receiver Ryan Wolfe with 1:02 left to tie the score at 20.
"I for sure thought it was going into overtime," said UNLV tailback Frank Summers, who rushed for 120 yards and a touchdown. "Really, we thought we might even get the ball back and try to run a two-minute offense."
Instead, UNR quickly drove to UNLV's 43. Wolf Pack coach Chris Ault resisted the urge earlier to call the wheel route. He wanted to wait for the opportune time — and this was it.
Martin was late in spotting the call, and when Sammons ran up the right sideline, he had one-on-one coverage and more than a step on the defender.
"It's a sick feeling to know it had to end like that," said Martin, who took responsibility for the play.
UNLV had a final shot to tie, but Dixon overthrew wide receiver Rodelin Anthony in the end zone. The game, however, should not have come down to those two plays.
The Rebels opened by moving to UNR's 10-yard line. A false-start penalty helped force the Rebels to settle for a field goal.
Early in the second quarter, they drove to the UNR 15. Wide receiver Gerold Rodriguez let the third-and-8 pass pop out of his hands and into the arms of UNR safety Mike Samples.
A drive to the Wolf Pack 25 early in the fourth resulted in a field goal, and another shot at three points went by the wayside because of a bad snap by Kamu Kapanui.
"There were a few drives where we should've have gotten a heck of a lot more points than we did," UNLV coach Mike Sanford said. "There are some guys that made some plays out there today. We just didn't make enough."
UNR's ability to stay in the game early ultimately made the difference. The Wolf Pack had a 50-yard field goal by kicker Brett Jaekle and a 90-yard touchdown pass to wide receiver Mike McCoy.
Otherwise, this was a game the Rebels let get away.
"That's hard to go through a game like that because we came here to do something and we didn't get it done," said Sanford, whose team, 1-0 in Mountain West Conference play, returns to league action Saturday at Air Force. "But the reality is we still have a ton to play for and a ton of hope."
UNLV Football
• View Audio Slideshow
UNR – 27
UNLV – 20
KEY: Kyle Sammons caught a 43-yard touchdown pass with 27 seconds left for the Wolf Pack.
NEXT: UNLV at Air Force, 6 p.m. Saturday