Mountain West feeling heat from power conferences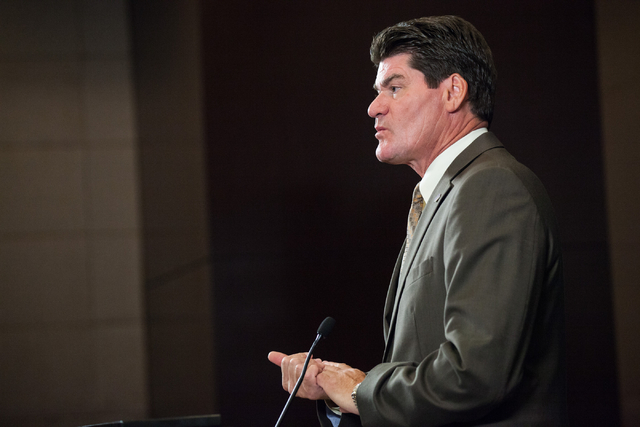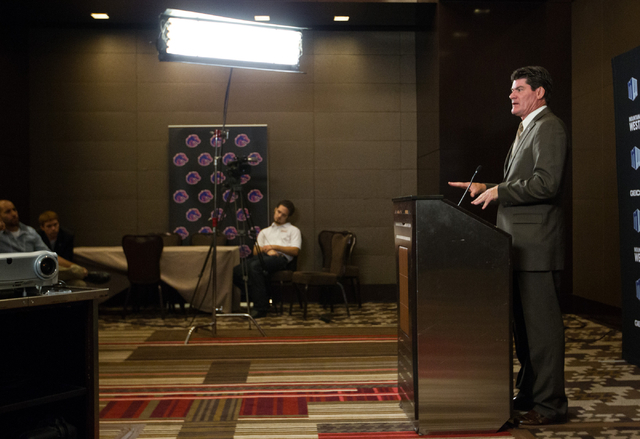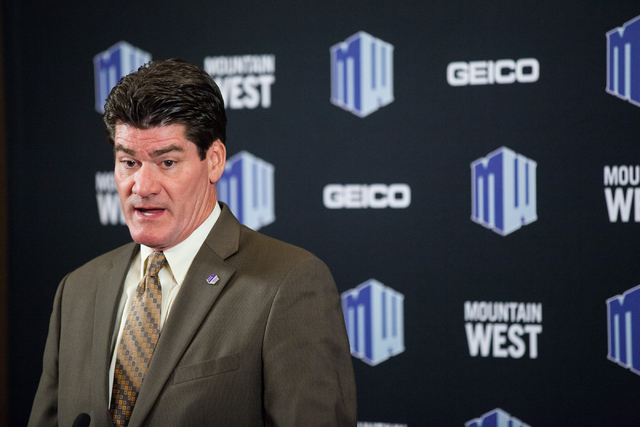 Even before the power conferences began to use their enormous leverage to create more authority, the Mountain West operated in a system that was anything but fair to the leagues outside the big five.
Now the differences are becoming even more stark as the power conferences put themselves in position to create their own rules.
How that power play by those leagues affects the Mountain West, which long has been the strongest football conference outside the top five, is far from certain.
"We're not at a tipping point, but we're in a very precarious situation because of the unknowns," Mountain West commissioner Craig Thompson said Tuesday at conference media days at The Cosmopolitan of Las Vegas. "I've been reading the comments by my peers in their media football days the last couple of days, and I think that big change is coming."
One change almost certain to happen, Thompson said, is the proposal that will be voted on Aug. 7 to allow the power conferences to essentially create their own rules.
Once that passes, then the difficult fights begin, including whether schools in the power conferences will pay players the full cost of attendance, and whether that would force leagues such as the Mountain West to follow suit.
Providing the full cost of attendance means providing a stipend beyond the basics of what a scholarship covers. A $2,000 stipend would cost each Mountain West school an additional $400,000 to $600,000, according to a CBSSports.com story, but nailing down the exact amounts is uncertain because each school calculates the figure differently.
But Thompson said Tuesday it's not only the lower-level conferences that would struggle with the extra financial demands.
"I'm not sure those 65 schools can afford to do that in those five higher-resourced conferences," Thompson said. "It's going to be very interesting. The fight is going to be as much within the five higher resources as it is the other five (Football Bowl Subdivision) conferences because we're all facing budget challenges."
New Mexico coach Bob Davie is no stranger to elite football, having coached at Notre Dame from 1997 to 2001 and then serving as an ESPN analyst for 10 years covering the sport at its highest level.
So he understands why the power conferences want to create their own rules.
"I think back to Notre Dame, where certain legislation would come up — whether it was the size of the press guide, whether it was how many meals you could feed a kid — and it seemed like things got voted down simply because other people didn't have the finances to do it," Davie said. "I don't think the gap from a competitive point should be made any wider, but I understand the issue. I think they should probably have more weight in their vote because they are putting more money into it.
"I think as long as it's done where it can be inclusive, where the New Mexicos of the world can do it and are willing to do it, there's an opportunity to do it. And if that means cost of attendance, maybe we can do that. If that means unlimited training table … then do it. But if it gets so big where you pay players, then that's crazy. Then we're changing the whole landscape of college sports, and you have no chance with the New Mexicos of the world to be inclusive in it."
Colorado State coach Jim McElwain has similar insight, having served as Alabama's offensive coordinator from 2008 to 2011 before taking over the Rams.
"I know this, this Mountain West conference is a strong football conference," McElwain said. "I think when things kind of settle out … I think the cream of this conference will be there. It will be interesting to see where we're all at in five to 10 years."
Air Force is the one Mountain West program that might not be affected should the power conferences receive more autonomy. The Academy recruits a different type of player anyway, one who usually doesn't fit the mold of a typical college student.
"The raw facts are you're going through basic training, you will not redshirt, the summers are going to be very limited in terms of various athletic-team activity," Air Force coach Troy Calhoun said. "After you graduate, you are not going to the NFL, you're going to serve on active duty."
Contact reporter Mark Anderson at manderson@reviewjournal.com or 702-387-2914. Follow him on Twitter: @markanderson65.
PREDICTED ORDER OF FINISH MOUNTAIN DIVISION
Rank Team (first-place votes) Points
1. Boise State (20) 183
2. Utah State (12) 176
3. Colorado State (1) 135
4. Wyoming 90
5. New Mexico 56
6. Air Force 53
WEST DIVISION
Rank Team (first-place votes) Points
1. Fresno State (15) 174
2. San Diego State (15) 172
3. UNR (3) 130
4. UNLV 95
5. San Jose State 87
6. Hawaii 35