UNLV football offense sets sights on 40 points per game
August 14, 2017 - 5:10 pm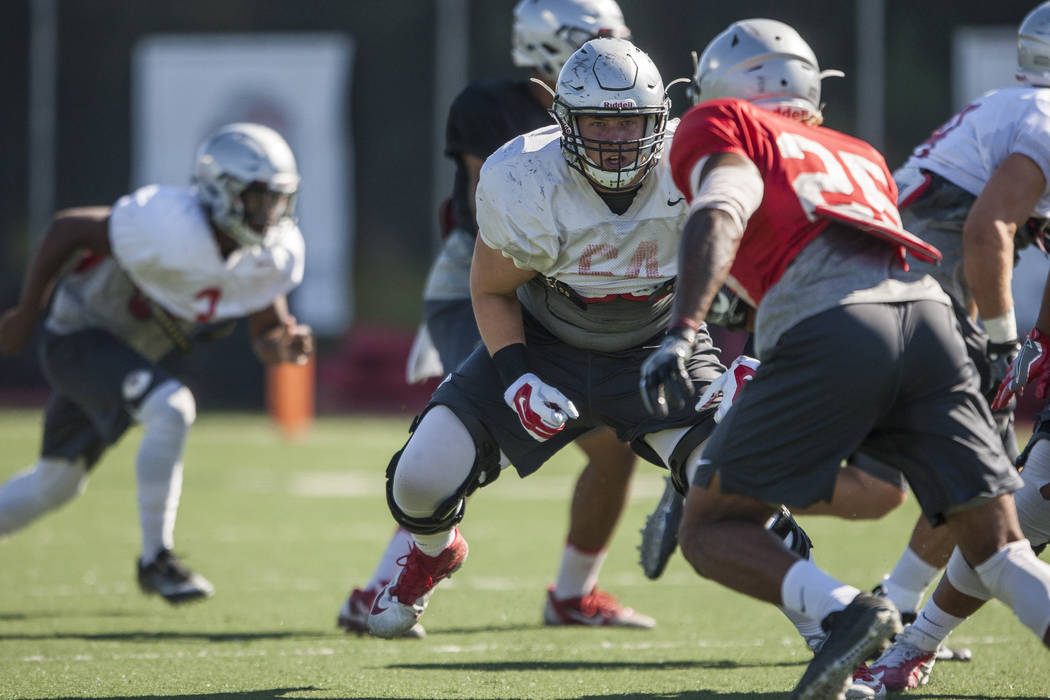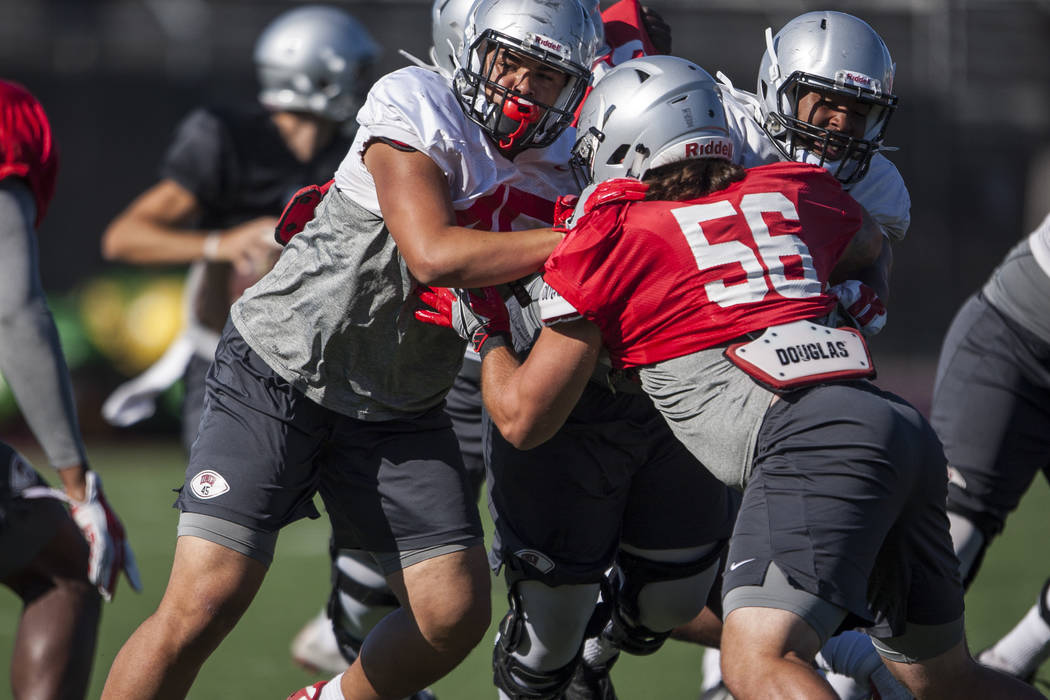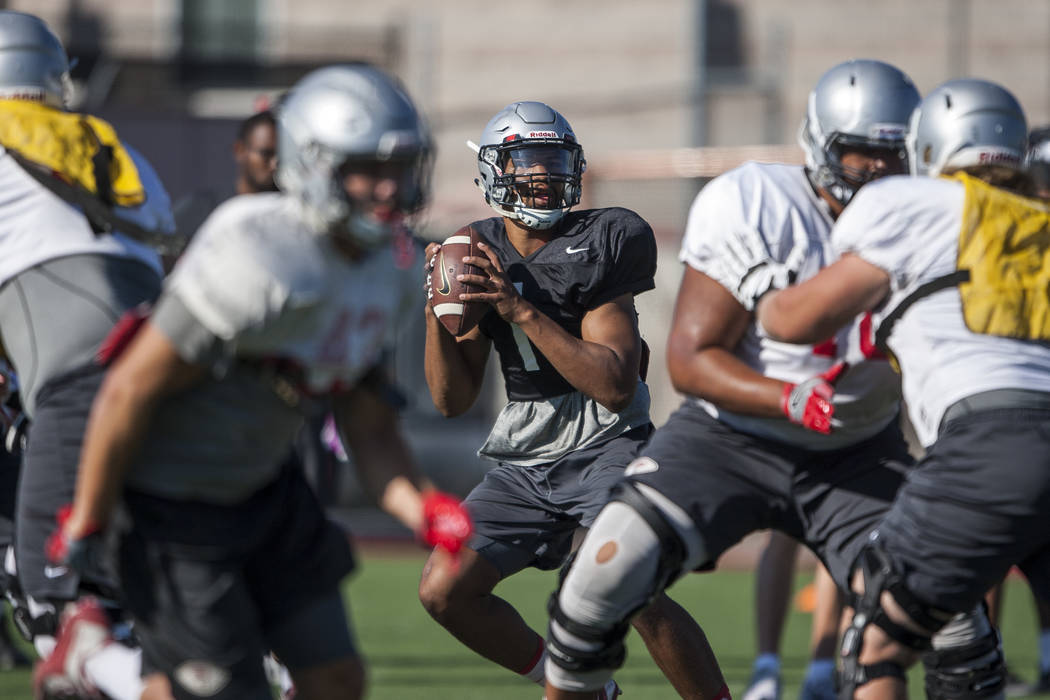 UNLV has the chance not only to put a strong offense on the field this football season, but the best offense in school history.
The Rebels come off a season in which injuries ravaged them at one of their best positions, wide receiver, and they never got consistent quality play at quarterback — yet still averaged 31.6 points per game, the program's third-highest ever.
Now the receivers are back, as is one of the Mountain West's best set of running backs and an offensive line that returns four starters. And a redshirt freshman in Armani Rogers who could be UNLV's most talented quarterback since Jason Thomas took snaps in the early 2000s.
"If we're healthy, and I hope to goodness we are, we have a lot of weapons out there that can turn simple plays into big, electrifying scoring plays," coach Tony Sanchez said. "It should push us up (in scoring). I expect us to be over 30. I expect us to be closer to 40 this year."
Reaching a 40-point scoring average would be quite a leap, but the Rebels have been trending in the right direction. In 2014 — the season before the current staff took over — the Rebels averaged 21.9 points.
The number jumped to 28.6 in 2015, and last season's average was the first time since 1980 that UNLV hit the 30-point mark. It was in that season 37 years ago that UNLV averaged a school-record 34.9 points per game, a number that should be in range to top this year.
But they have to get there.
Injuries could set in again. Rogers could make numerous rookie mistakes. There could be red-zone troubles and difficulty holding onto the ball. The offense might not click as it did last season.
All that means is the players can't lose focus as camp becomes even more of a grind.
"It's one of those things we talk about all the time, every day, bring your hammer, bring your nail," Sanchez said. "We have a lot of pounding to do."
Training camp has provided a glimpse into what can be expected during the season.
Historic expectations
Running backs Charles Williams, a sophomore, and Lexington Thomas, a junior, have had strong camps. The receivers, led by senior Devonte Boyd, have made outstanding plays at times, though they have experienced their share of drops.
UNLV's offensive line has been inconsistent, but it also has faced a defensive front that knows all too well its tendencies, and the front should be a strength. Rogers has continued to improve throughout camp, increasing the optimism he will deliver as coaches and fans hope.
"All those guys that came back are really hungry as a group," said Boyd, who went to Basic High School. "Everybody's competing on every snap and giving it their all, and that's what I like to see."
No one will know for sure until the season kicks off Sept. 2 against Howard at Sam Boyd Stadium how it will turn out for the offense. And it will take time even beyond that game to get a true measure on how good that unit will wind up being.
The Rebels believe the pieces are in place for this offense to be great. Maybe even the best in school history.
"Even though we didn't have all the guys we needed (last season) and we wanted, we still got the job done," Williams said. "That shows a lot. This year, we've got all the weapons we need. We've got all the people that are going to help us get more than 30 points (per game) this year."
Or, if the head coach is correct, closer to 40.
Contact Mark Anderson at manderson@reviewjournal.com. Follow @markanderson65 on Twitter.