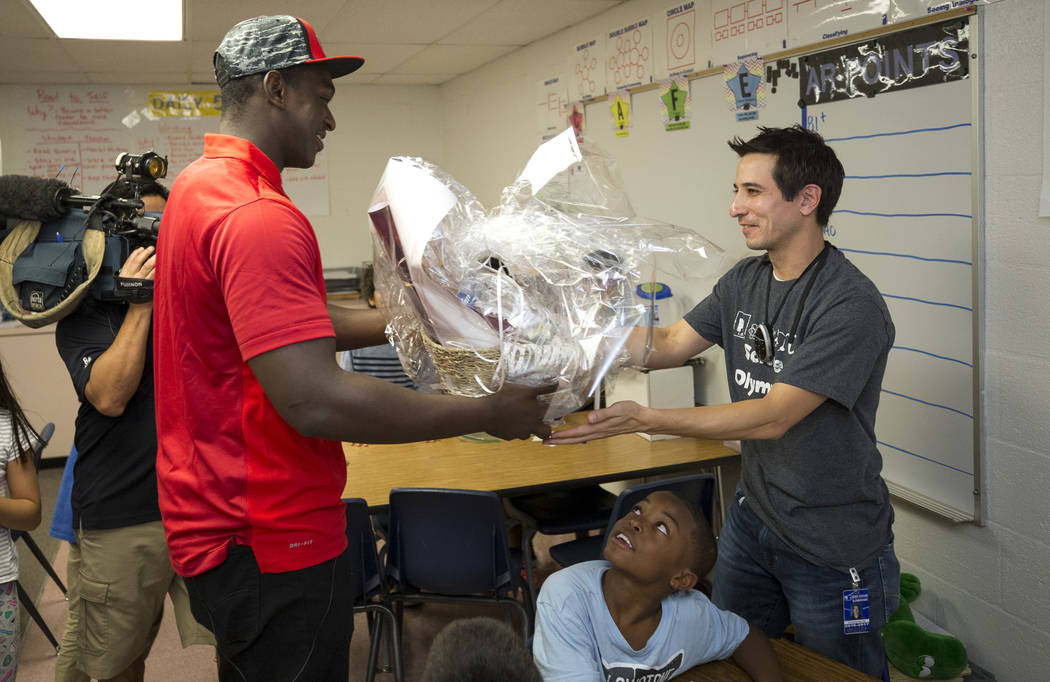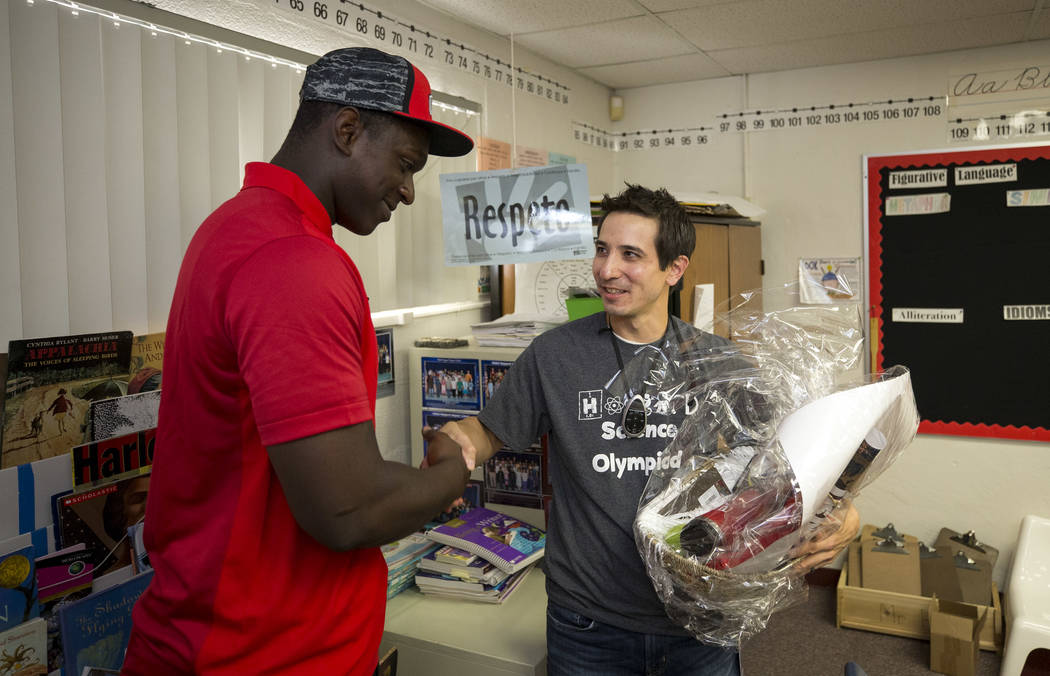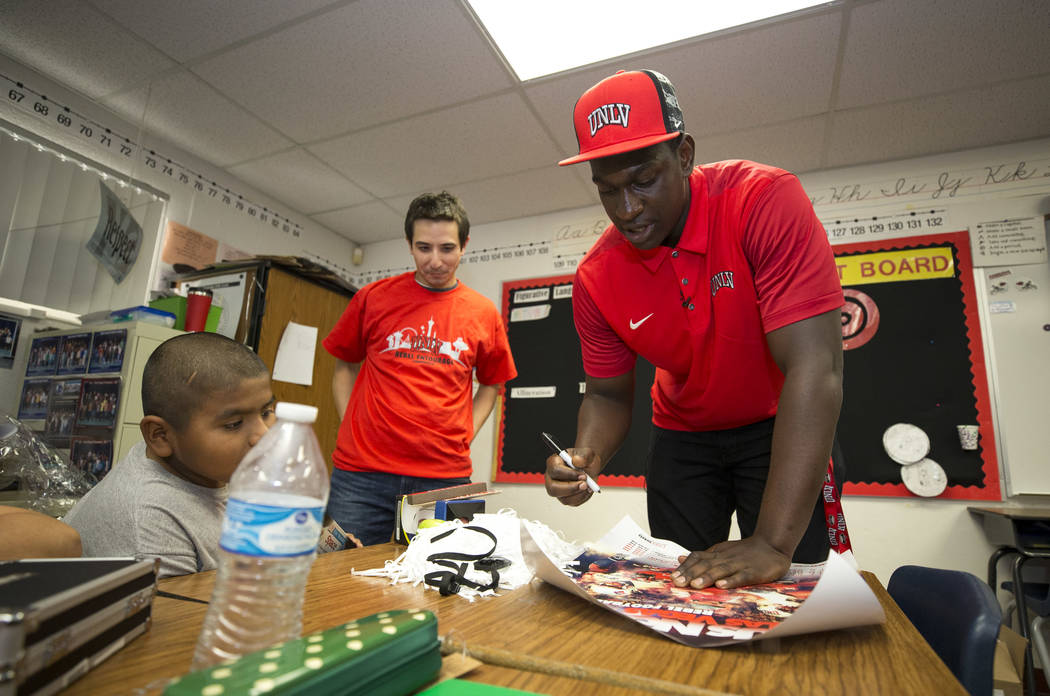 Jalil Briley and 2 other UNLV football players visited their old grade schools on Friday to surprise their favorite teachers from their past.
The teachers will be invited to attend UNLV's game against San Jose State as guests on Sept. 30.
Principals of each school will be presented with a check for $2,500 on behalf of UNLV and the national Extra Yard for Teachers program run by the College Football Playoff Foundation.