UNLV quarterback Johnny Stanton out 3-4 weeks with knee injury
September 27, 2016 - 11:22 pm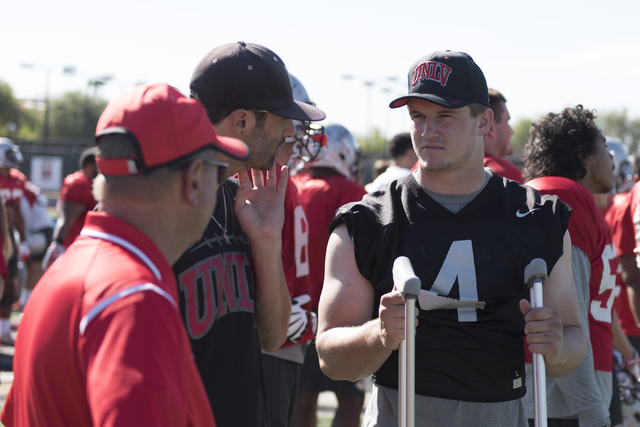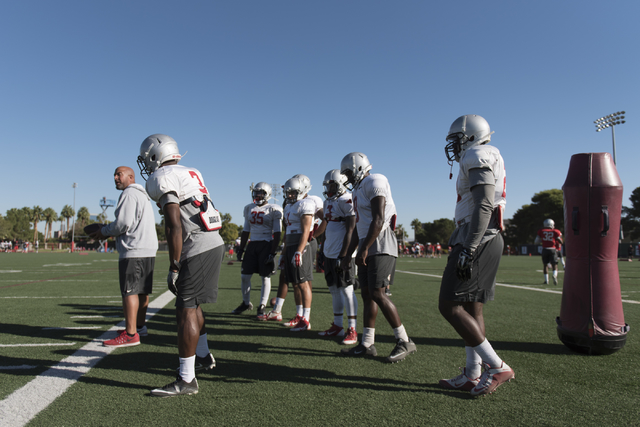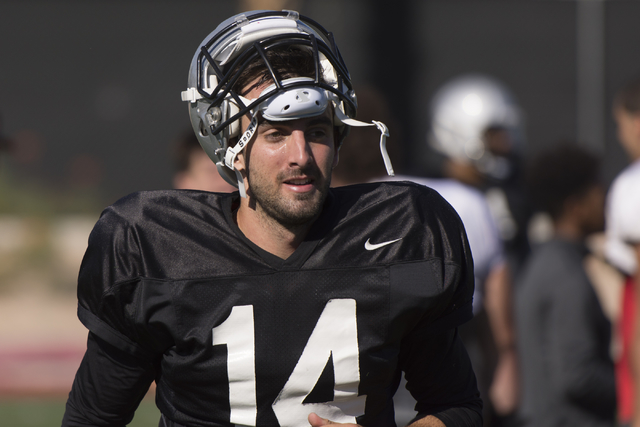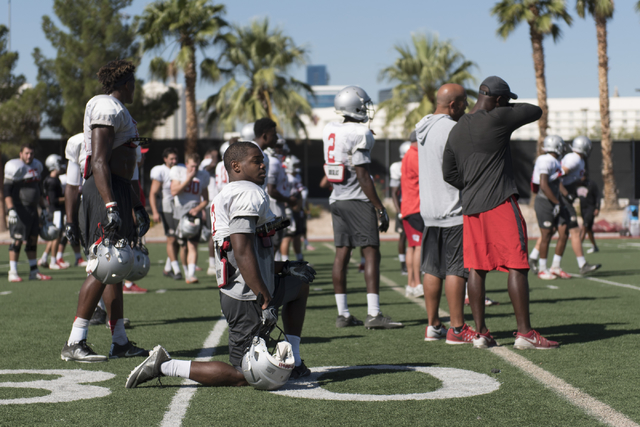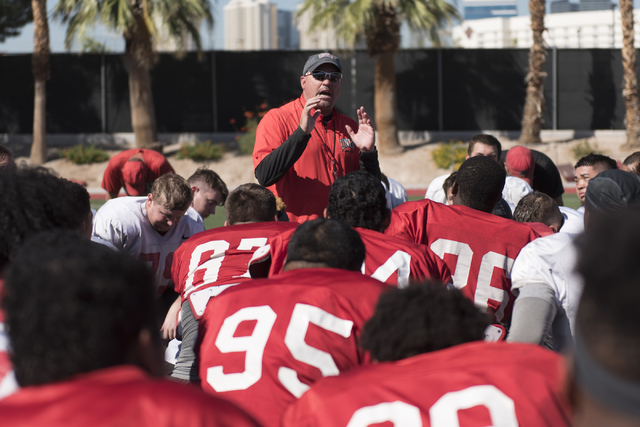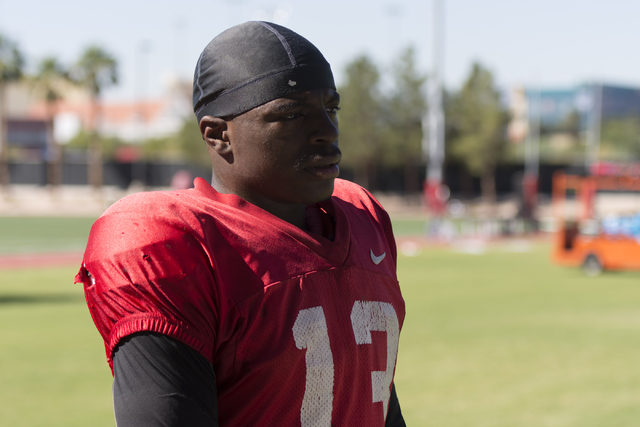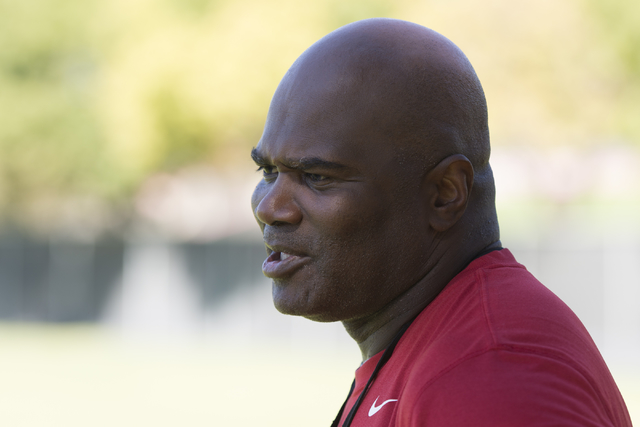 UNLV quarterback Johnny Stanton will miss at least three to four weeks with a knee injury suffered in Saturday's 33-30 overtime loss to Idaho at Sam Boyd Stadium.
Stanton has a small tear in the lateral collateral ligament in his right knee and in his right hamstring, UNLV coach Tony Sanchez said Tuesday.
"It's not a season-ending injury, but it's a pretty big deal," Sanchez said.
The team is hoping Stanton's injuries will heal without surgery. Redshirt freshman Dalton Sneed will start for the Rebels in Saturday's 7:30 p.m. homecoming game and Mountain West opener against Fresno State in a matchup of 1-3 teams at Sam Boyd Stadium. Kurt Palandech, a junior returnee, also is expected to see action.
"They believe it can be healed the next couple of weeks," Sanchez said. "That's the best-case scenario if there's no setbacks and the healing proceeds where we think. We'll do another MRI in a month or so."
Stanton, who suffered a season-ending torn anterior cruciate ligament in his left knee in his senior year at Santa Margarita High School in California, completed 14 of 26 passes for 175 yards, a touchdown and two interceptions Saturday and ran for 131 yards on 18 carries. He played the entire game against Idaho and broke several tackles on a 17-yard run on the first play of overtime.
Sanchez said it wasn't clear when he sustained his injuries.
"He thought it might've happened a little earlier. He felt a little twinge," Sanchez said. "It's one of those adrenaline deals where you're going and you're all amped up, and the next day you wake up and it's swelled up."
Stanton, who has thrown for 676 yards, six touchdowns and six interceptions, ranks last in completion percentage (46.7, 50-for-107) among all Football Bowl Subdivision quarterbacks who average at least 15 passes per game. A junior college transfer who began his career at Nebraska, Stanton is second on UNLV in rushing with 231 yards and a touchdown on 22 carries (5.8 ypc).
Despite Stanton's struggles throwing the ball, Sanchez said he wasn't planning on replacing him.
"We were just planning on moving forward with Johnny and coaching him up a little bit," he said. "But maybe this is a spark. Maybe this is a great opportunity. I think it will be."
Contact reporter Todd Dewey at tdewey@reviewjournal.com or 702-383-0354. Follow on Twitter: @tdewey33
Visit our GameDay page for full coverage of the UNLV-Fresno State game.