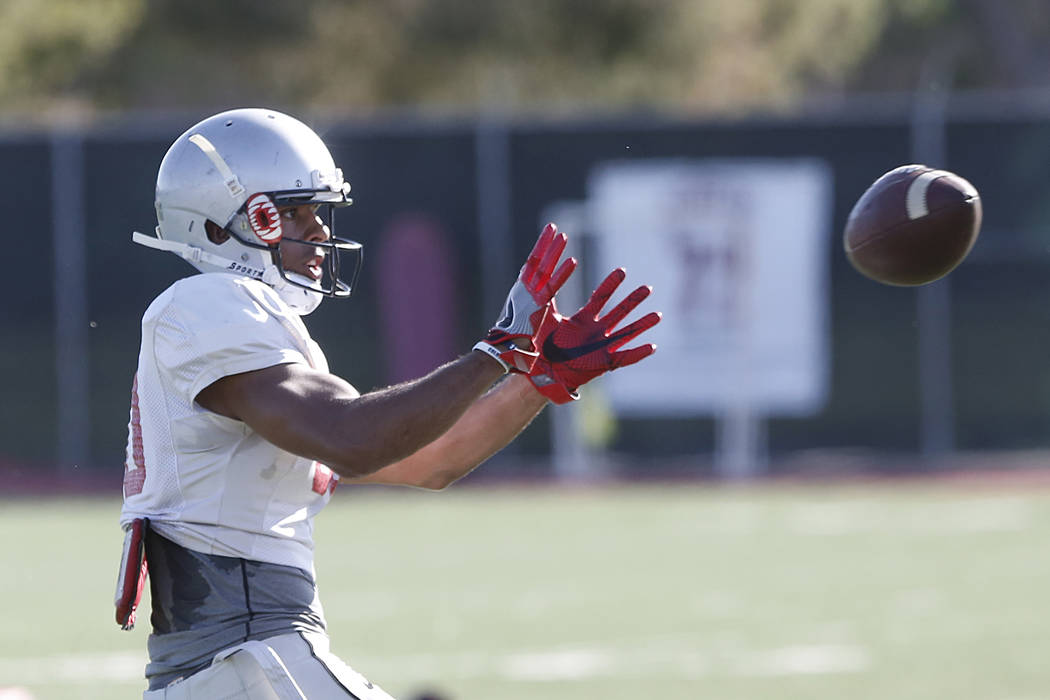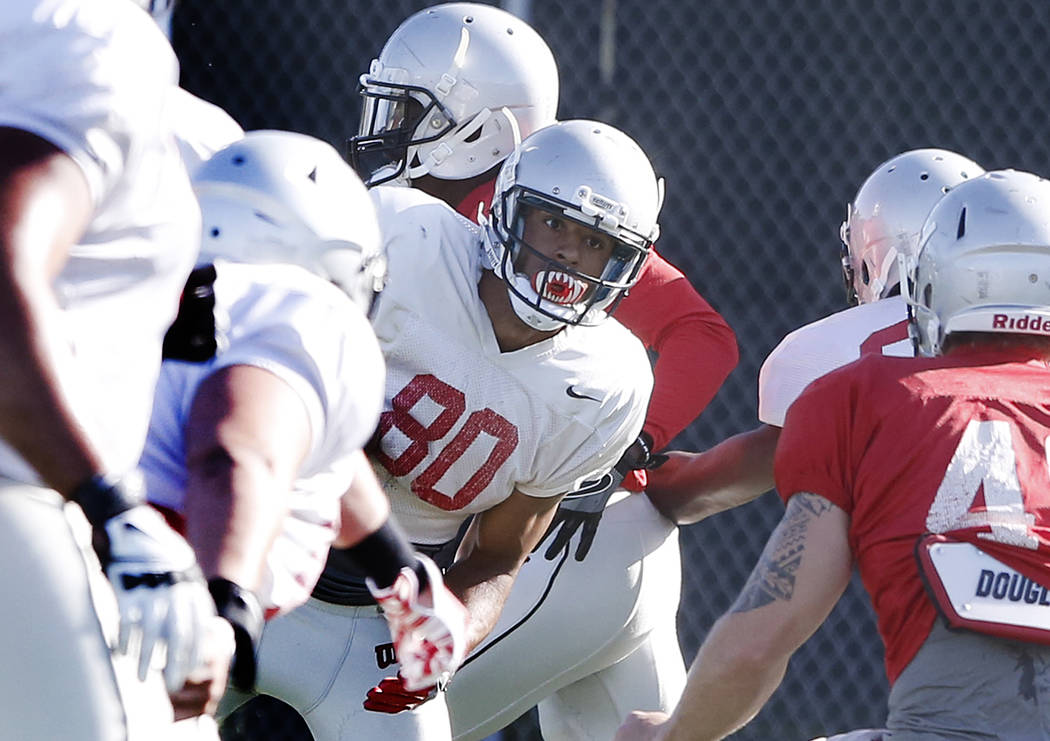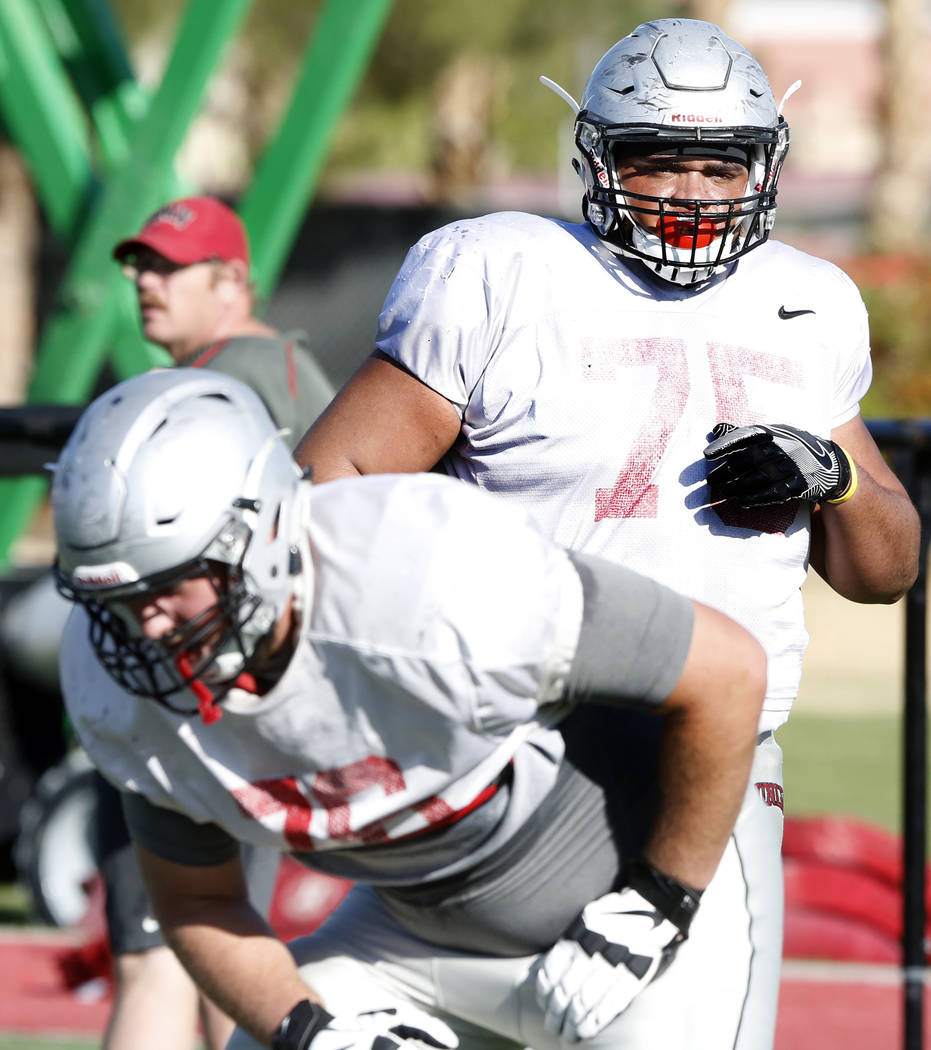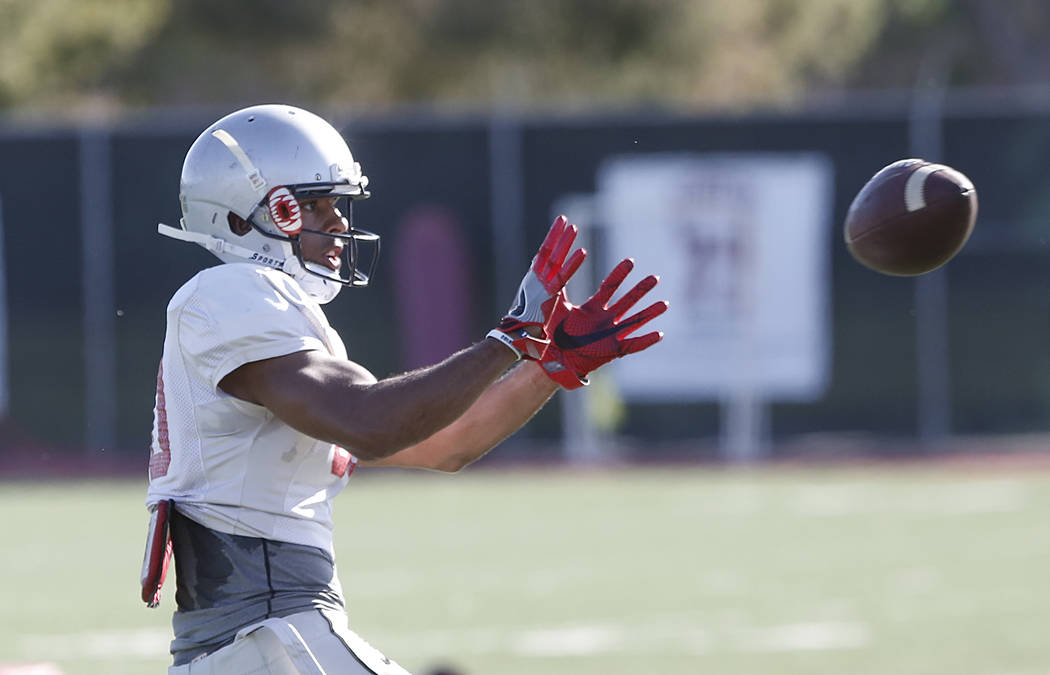 UNLV draws its biggest crowds on Fridays for spring practices at Rebel Park, and that usually means it's a scrimmage day.
The Rebel faithful are probably left wondering what 2016 could have been if wide receiver Brandon Presley didn't break his right foot during the season opener.
Presley has made numerous dynamic plays this spring. The speedy wideout has knifed his way up field on slant routes, turned quick screens into first downs and gone deep for touchdowns.
"That was part of the frustrating (2016)," UNLV coach Tony Sanchez said. "You got a guy like Brandon Presley where we expected him to be mimicking those plays all of last year for us. Breaks his foot in Week 1, you lose your punt returner. You see what a great weapon he is."
Presley said he's back to 100 percent, but he was a bit concerned about his foot before the spring started.
"Coming off that injury, my mind was kind of down," Presley said. "I've been working hard and getting back to the flow of things. I've been flying around, so I'm feeling good.
"At first, I was a little tedious, caring to (the foot), but then I figured out how strong it has gotten over time. The trainers have done a phenomenal job working with me."
The redshirt sophomore said he plans on taking over as the punt returner, an area in which the Rebels struggled a year ago.
Most of Presley's big plays have come when Johnny Stanton is throwing the football to him. Presley said he has a good connection with Stanton, but is also comfortable with quarterbacks Armani Rogers and Kurt Palandech.
Presley often lines up at slot receiver with Devonte Boyd and Kendal Keys on the outside, creating arguably one of the better trios in the Mountain West.
"Oh, my god, it's amazing," Presley said about playing with Keys and Boyd again. "They're such phenomenal players. To have Devonte Boyd on the outside and Kendal on the other side, it's going to mess up some defenses."
Contact Gilbert Manzano at gmanzano@reviewjournal.com or 702-383-0492. Follow @gmanzano24 on Twitter.