Valley's Christian Franklin posts impressive time, wins 3A title
November 3, 2018 - 7:25 pm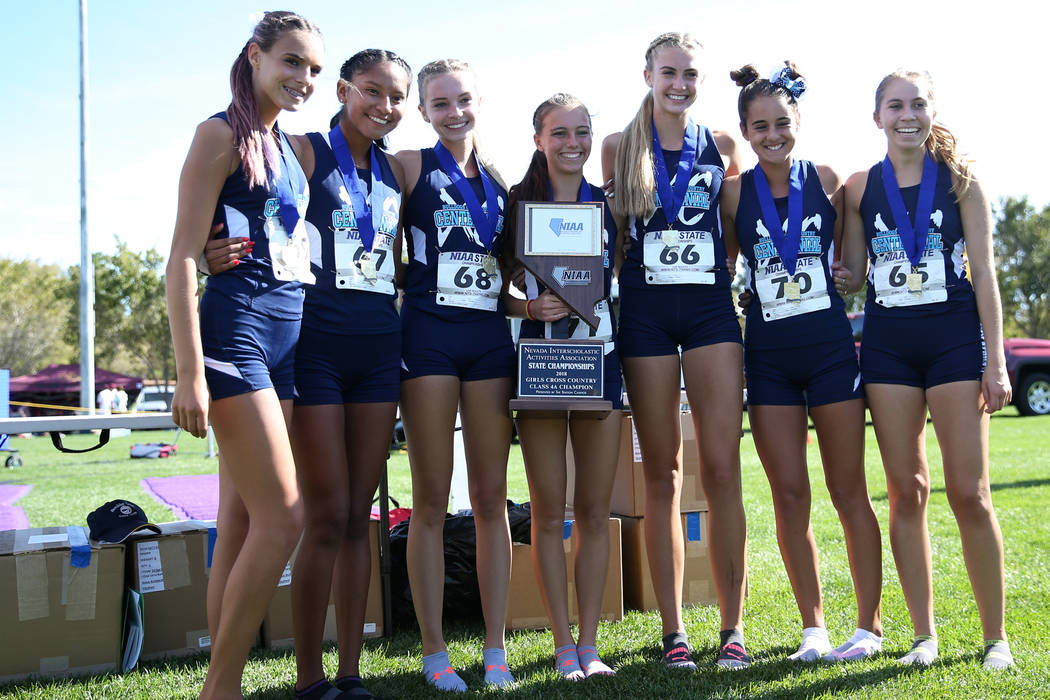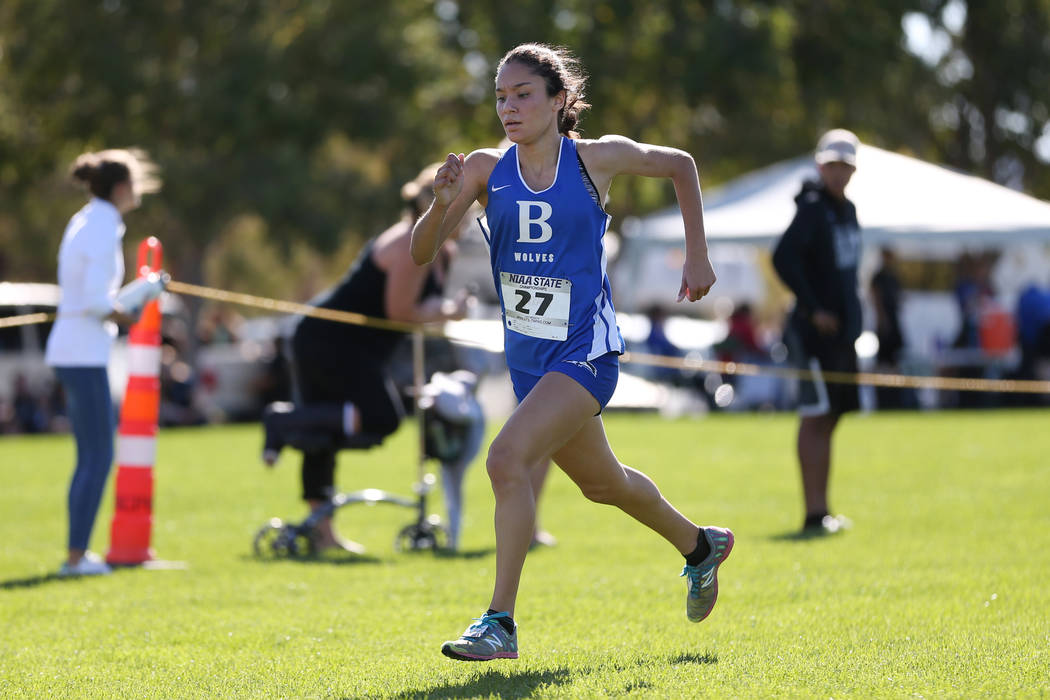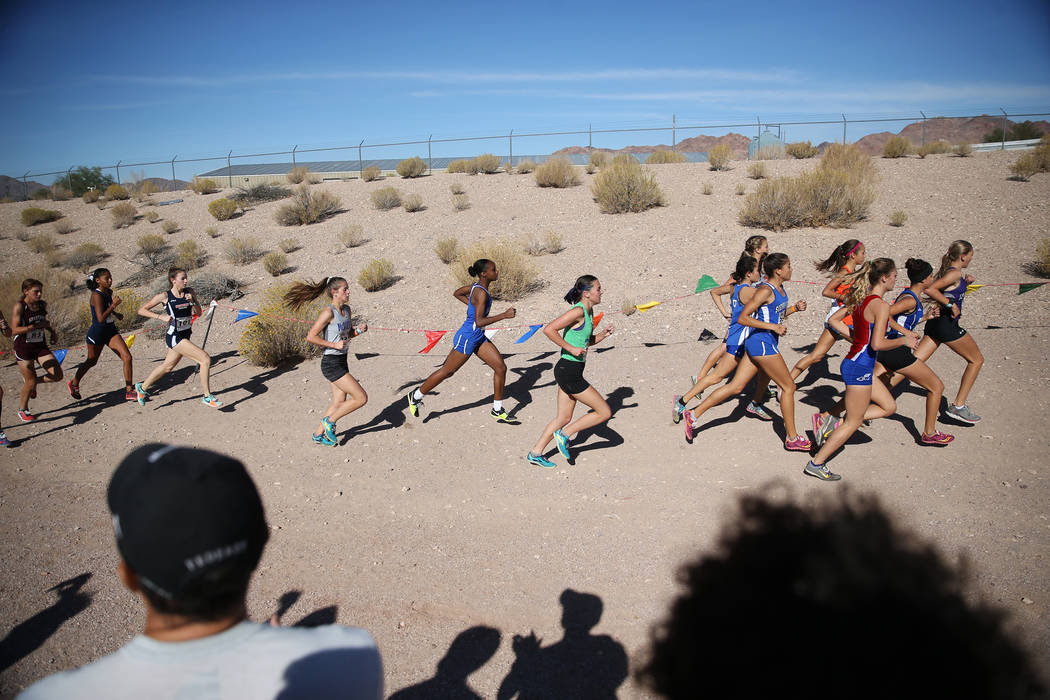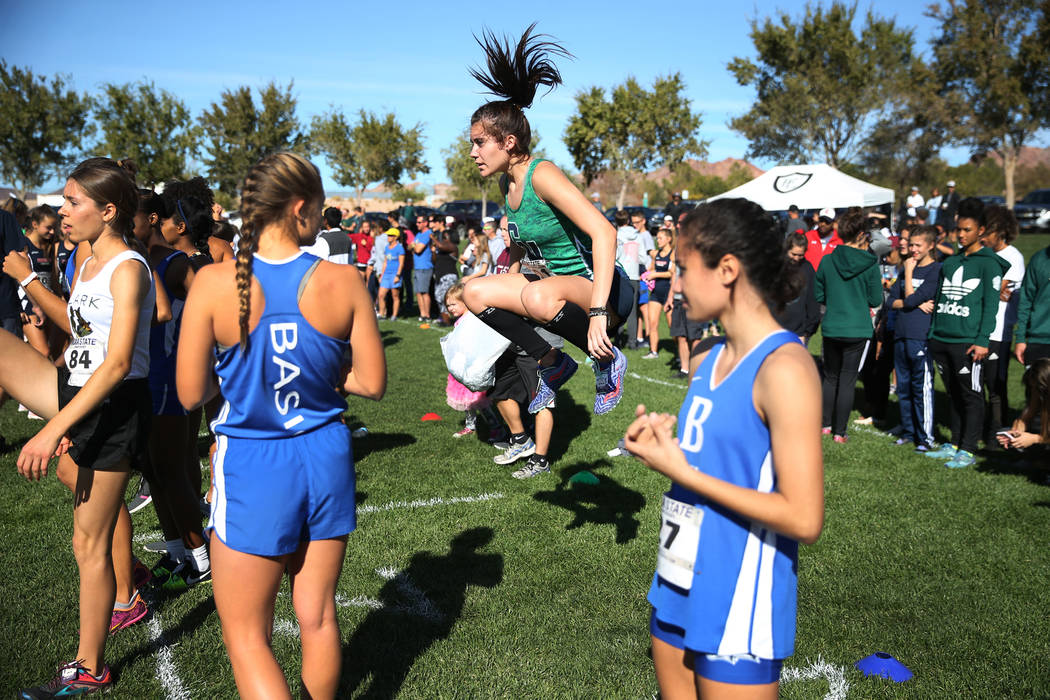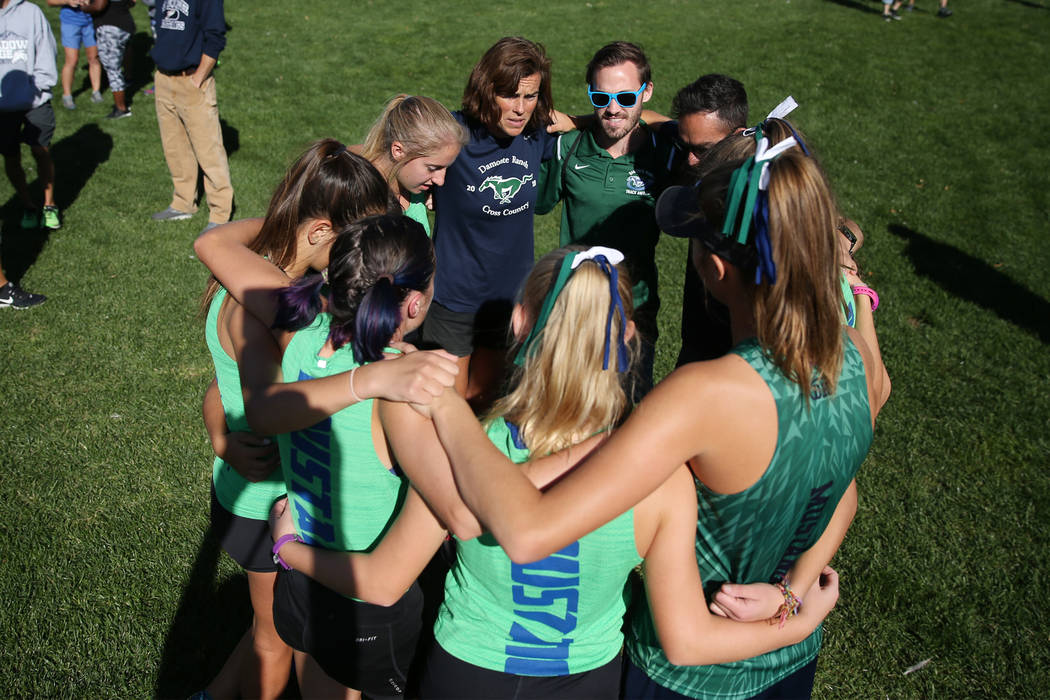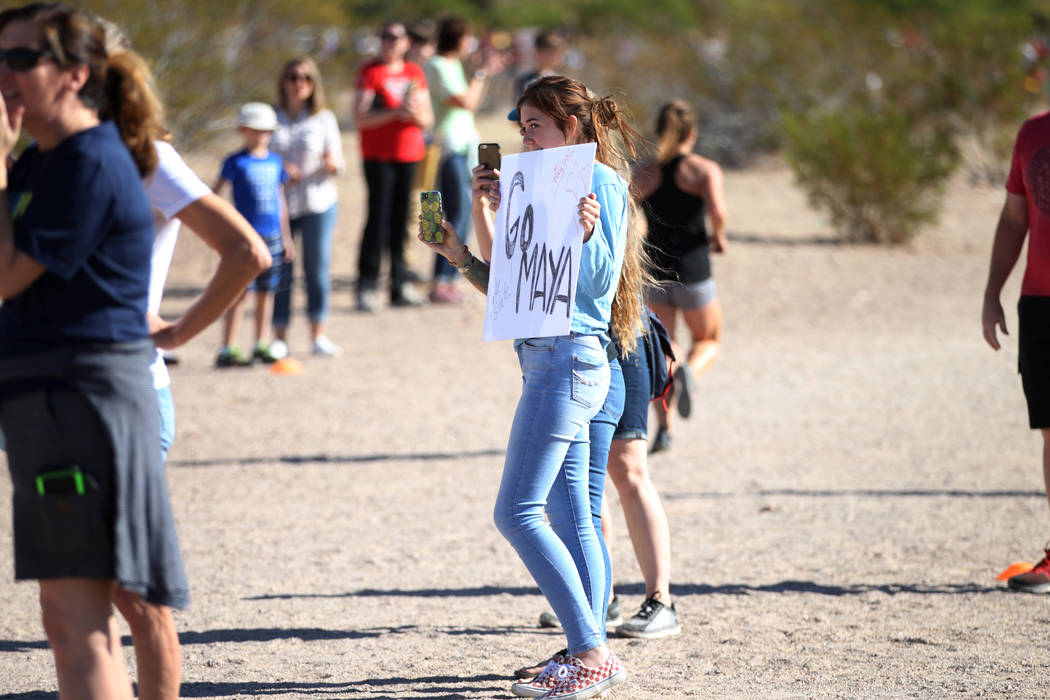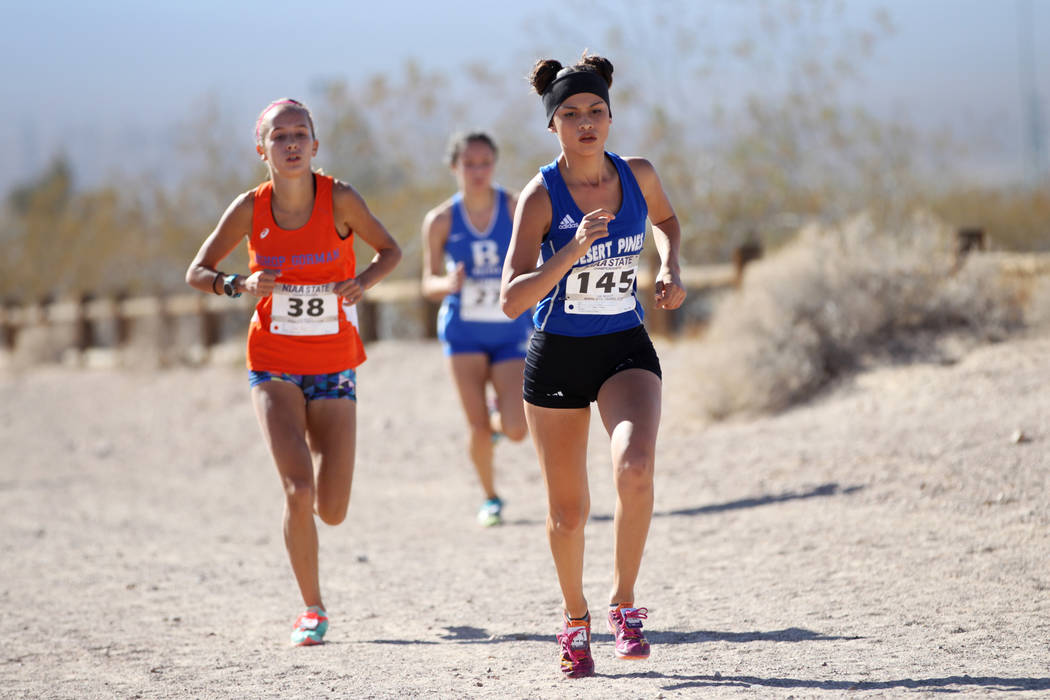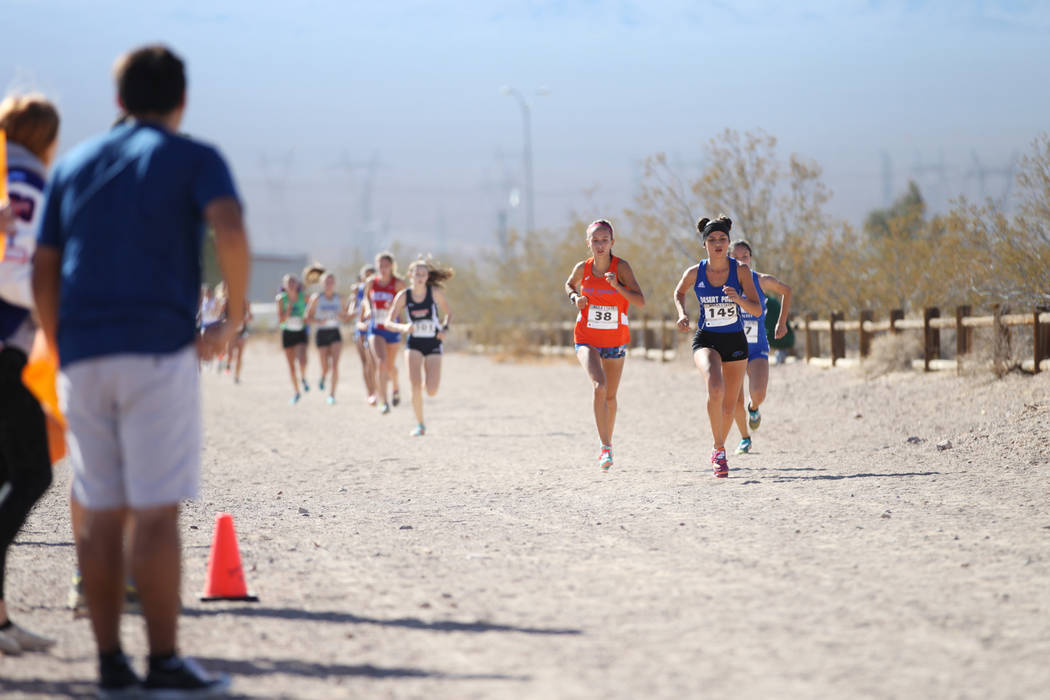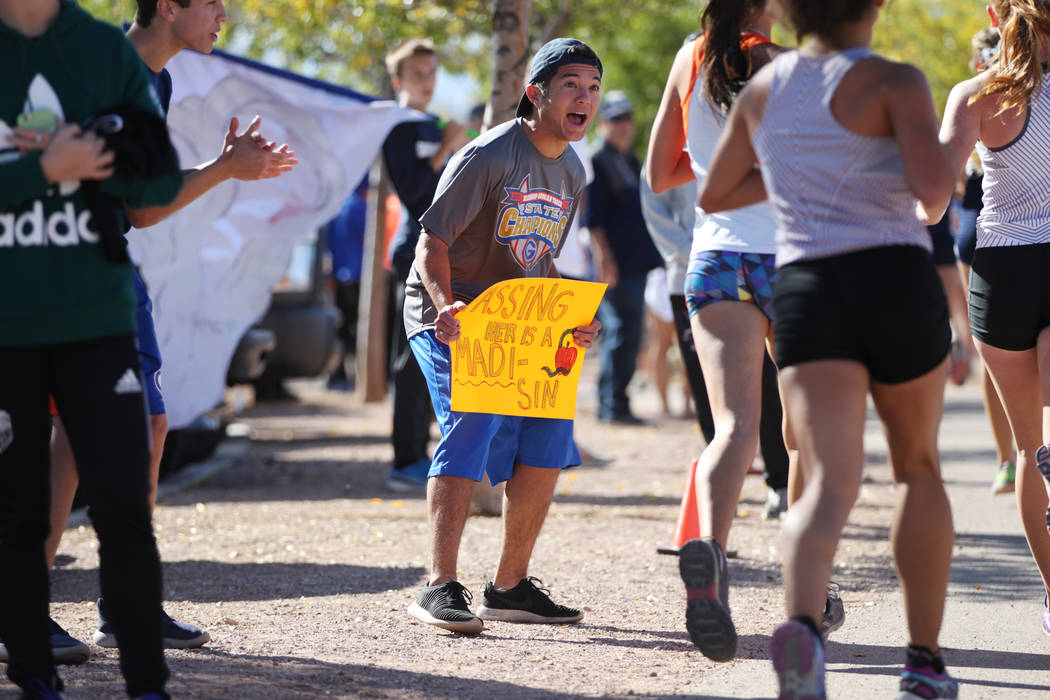 Christian Franklin remains in the learning stage when it comes to competing in cross country — which is a scary thought to many opposing coaches and runners.
On Saturday, Franklin won the Class 3A boys state individual title at the state cross country meet in Boulder City.
The Valley junior jumped to an early lead and won in 16 minutes, 22.2 seconds over the 3.1-mile course at Veterans' Memorial Park. Franklin's time was the best among the three boys races and more than a half-minute better than any of his 3A competitors.
"My expectations was just to get a good experience and take something for track and field season," Franklin said. "But I realized I was doing well and eventually I wanted to be the fastest over anybody else regardless of classifications."
Franklin wasn't the only Southern Nevada champion, as Centennial's boys and girls captured Class 4A team titles and Desert Pines' Jazmin Felix won the 4A individual crown.
Centennial's depth — placing six among the first 32 — notched 59 points and first in the boys competition. Desert Oasis beat Carson for second, 90-94. Arbor View was fourth (104) and Shadow Ridge fifth (106).
"It was all about practice and preparation," said senior Alexander Miller, who at eighth was the top Bulldogs finisher. "We have been training hard all season, getting up at 5:30 a.m., and working to get better. There was no pressure today because we did all the hard work beforehand."
Galena's Matthew Gordon won the Class 4A individual title in 16:39 followed by Spanish Springs' Daniel Horner (16:43.9) and Conner Nicholas of Desert Oasis (16:57.9).
Felix pulled away after the 2-mile mark and won in 19:28.6. She spent much of the race thinking that someone was ahead of her. So when she hit the finish line, there was no celebration but a flop to the ground. Eventually, her coach told her she had won.
"When I run, I actually don't think about the race so much," Felix said. "I just basically get caught up in the running. You know, 'just run you.' That actually works out pretty well."
The Centennial girls won the school's fourth state title in the past five years. Josephine Ruggieri was the top Bulldog, placing fourth in 19:57.3. Centennial had four runners in the top 20., and no other school had more than two in the top 20
"I thought I could get top 15, but I just felt really good today," Ruggieri said. "That is the thing about our team. Several of us can be the top runner on a given day."
Ruggieri's finish helped Centennial win with 51 points followed by Reed (64).
South Tahoe's Carissa Buchholz won the 3A girls race in 19:01.9, the fastest in any class. Spring Creek with 28 points won the team title.
Elko won the Class 3A boys title with 54 points.
In Class 2A, North Tahoe swept the team titles, the boys winning with 37 points and the girls with 16. Sierra Lutheran had both 2A individual champs, with Jared Marchegger winning the boys race in 16:51.5, and Emily McNeely winning the girls race in 20:48.7.
More preps: Follow all of our Nevada Preps coverage online at nevadapreps.com and @NevadaPreps on Twitter.