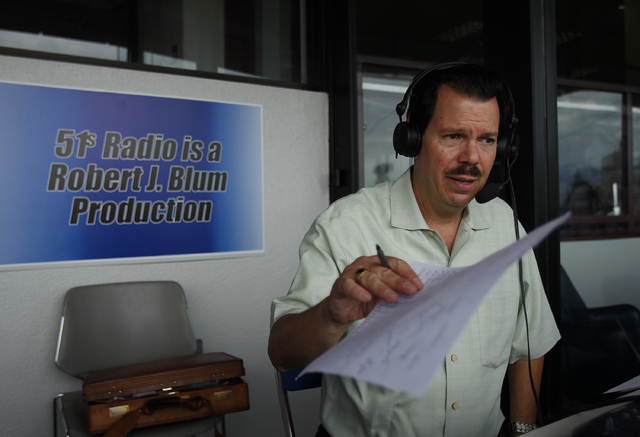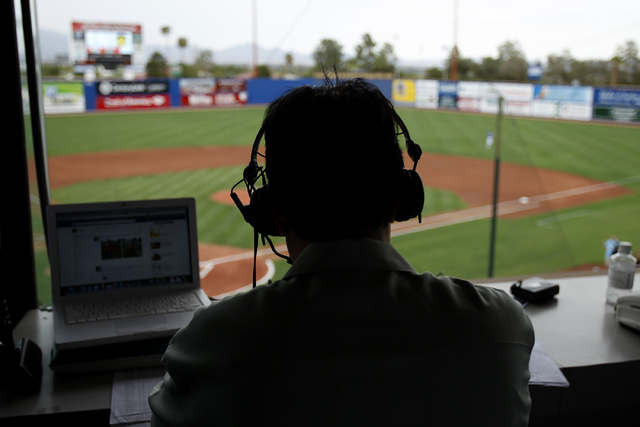 When it came time to select a Pacific Coast League announcer for the Triple-A All-Star Game, longtime 51s broadcaster Russ Langer topped the list.
It helped that Langer was eager for the opportunity.
"(Pacific Coast League President) Branch Rickey called me up and offered me the chance to do it and I was very, very happy to get that call because it's a real honor," Langer said of the broadcast that will be carried on the Triple-A All-Star Game Radio Network and the flagship stations of all 30 Triple-A teams, including 51s' station KBAD-AM (920) in Las Vegas.
Langer called the Triple-A All Star Game in 1995 when he was with the Phoenix Firebirds but hasn't had a chance to since because one slot is given to the home team announcer and the second broadcaster is loosely based on a rotation.
Langer will work alongside Charlotte Knights broadcaster Matt Swierad at the game, which will be on Wednesday at BB&T Field in Charlotte, North Carolina.
"We want to reward guys that work hard and put the time and effort into this business, which is hard — 144 games in 152 days, that's tough," 51s president Don Logan, who serves as the Pacific Coast League's vice president, said. "It's a reward for doing a good job for a long period of time."
The last time Langer called the game, there were three leagues and three announcers, so each called three innings, making things a little easier.
Langer said the event was well-organized, high energy and very upbeat.
Things should be similarly well-organized this year with lots of festivities surrounding the game, including a home run derby on Monday and a media day and team workout day on Tuesday, which will give Langer a chance to mingle with players and get some interviews for the broadcast.
While he's looking forward to those activities, he's understandably most excited for the game.
"It's a great event because you get top talent from border to border and coast to coast," Langer said. "Many of the guys who are playing really should be in the big leagues, they're just in situations where there's no room for them."
Langer started preparing for the event early, but he already had a headstart on prep work because the 51s are sending three players to the game, tying a league high, and manager Wally Backman will lead the PCL squad.
But with so many players he's not around on a regular basis, prep work has included talking to and emailing each broadcaster from around the PCL.
He'll also go through online resources, media guides and use things he picks up during the preceding festivities to help color his broadcast.
"He's got to be one of the best broadcasters in the minor leagues that hasn't gotten a full-time job in the major leagues in terms of understanding the game, watching the game, calling the game," Logan said. "All the stories, all the stats, all the trivia, he's a baseball junkie's delight."
Betsy Helfand can be reached at bhelfand@reviewjournal.com. Follow on Twitter: @BetsyHelfand