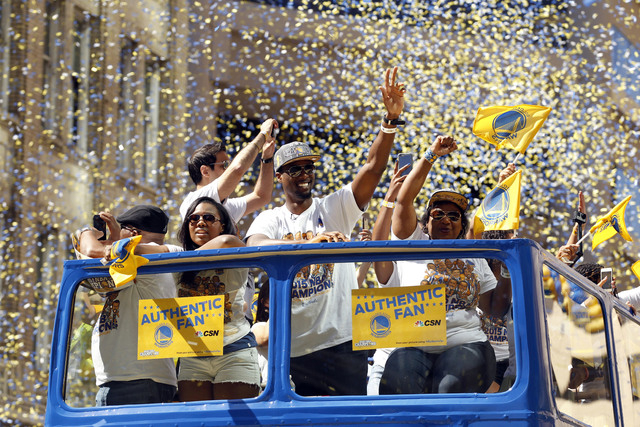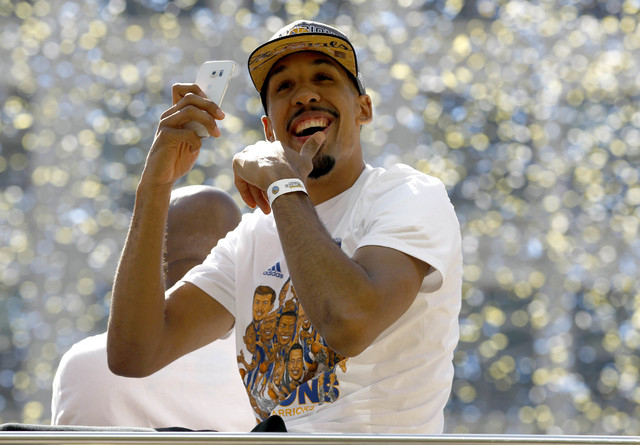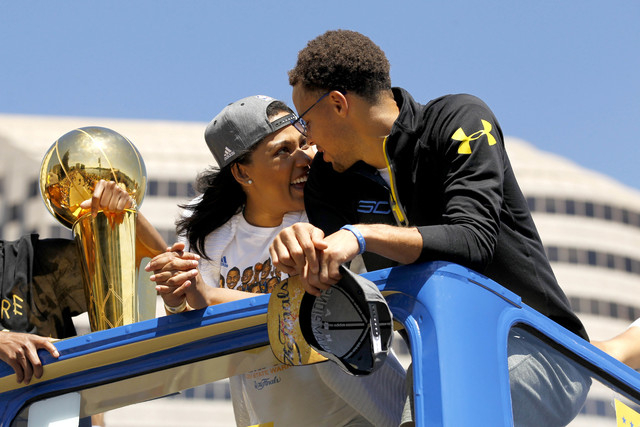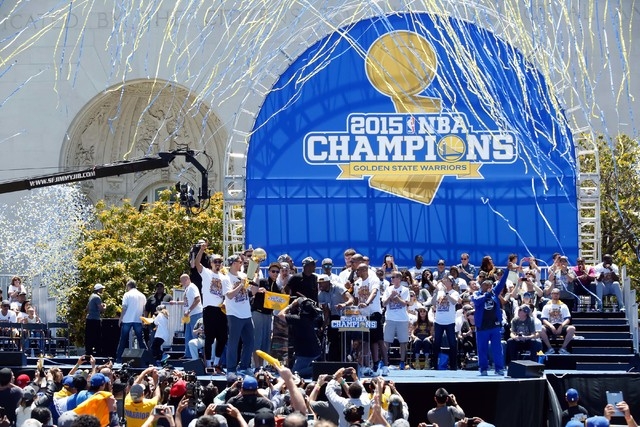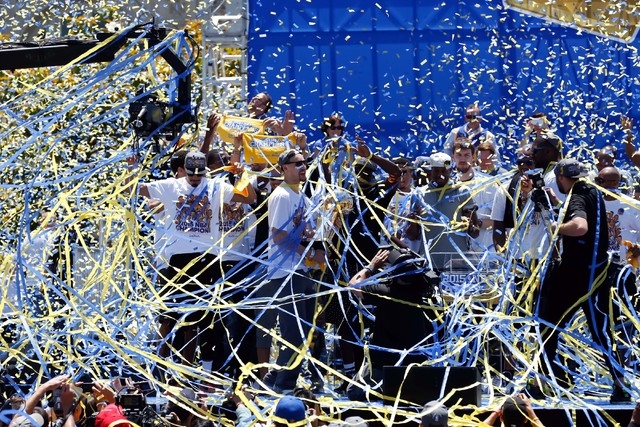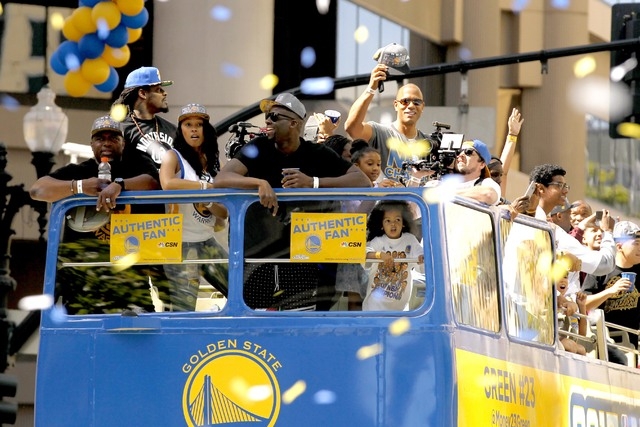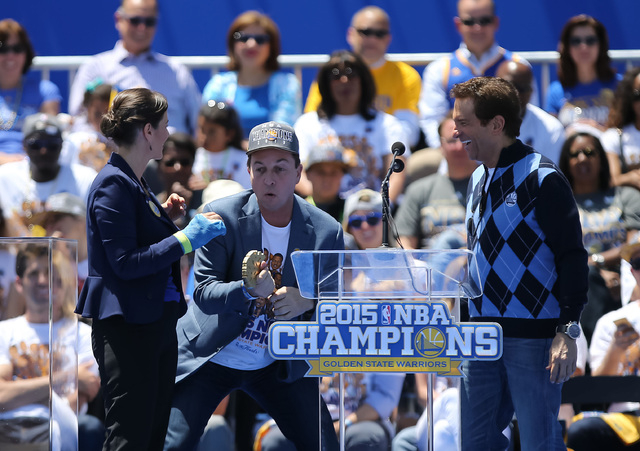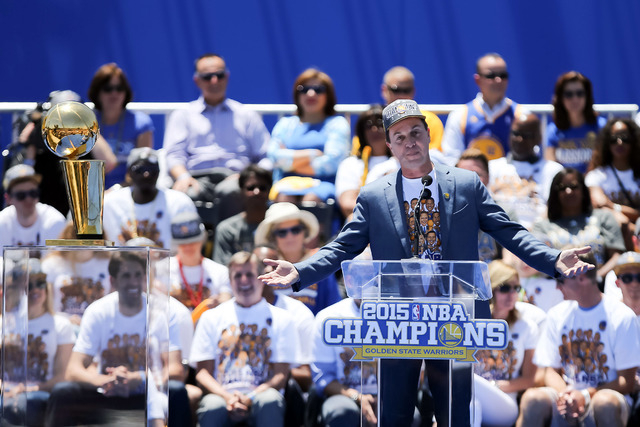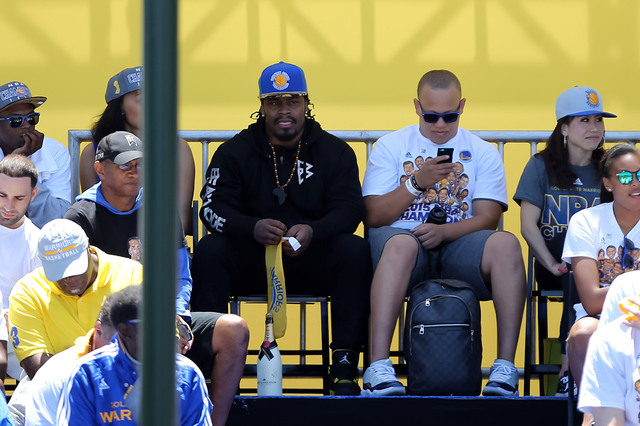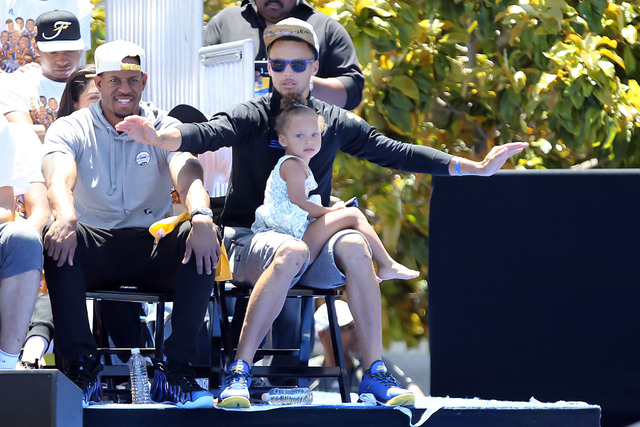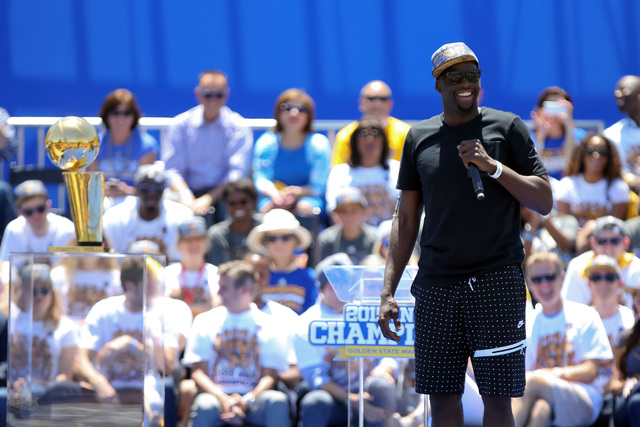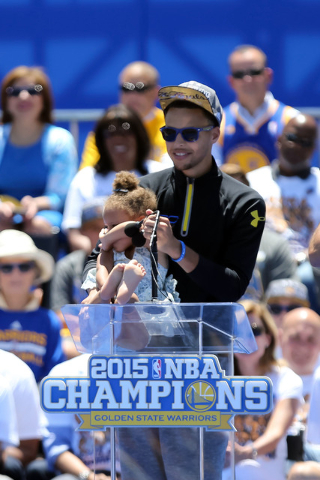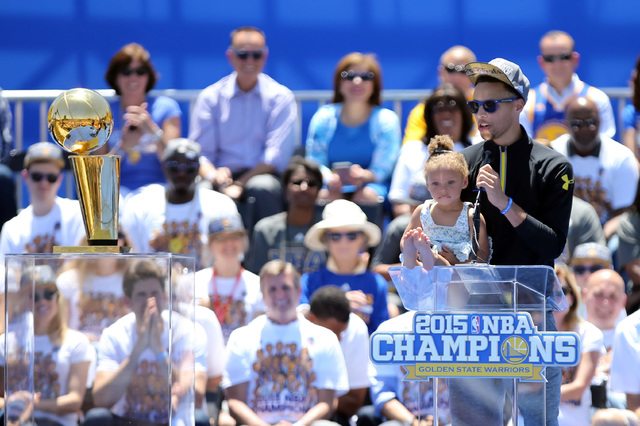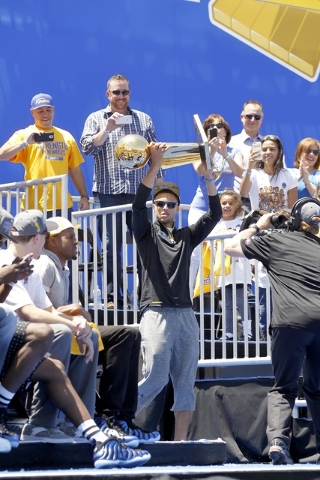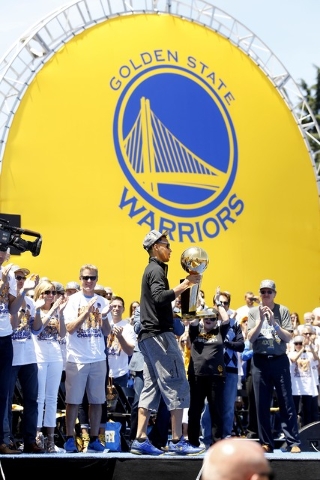 The Golden State Warriors celebrated their first NBA title in 40 years with a parade in the streets of Oakland, Calif., and a rally at the city's convention center on Friday.
An estimated crowd of 500,000 lined the streets to cheer the Warriors after they beat the Cleveland Cavaliers and LeBron James on Tuesday night in six games for the championship.
The parade included Warriors players and coaches, floats and the championship trophy.
While the fans and team were celebrating, the Oakland Tribune reported that three people were shot five blocks away. The conditions of the victims were not known. Ambulances apparently were called to the scene and the gunman fled.
Fans began lining up at 3 a.m. for an opportunity to catch a glimpse of the Warriors. Some of the spectators said they wanted to see 2-year-old Riley Curry, the daughter of Warriors standout guard Stephen Curry who became a star in her own right duirng the playoffs during news conferences after games.
"Six years ago, I could walk around and not be recognized," Stephen Curry said at the rally. "Now we're world champs and I'm known as Riley's dad."
Warriors forward Draymond Green had some fun dissing the Cavaliers.
"Cavaliers … nope. We won … they suck," he said.
Green was joined for the parade by Seattle Seahawks running back Marshawn Lynch, who is from Oakland and attended Game 1 of the NBA Finals.
"I told coach (Steve) Kerr, 'You gotta go get a championship,'" Lynch said in a rare interview. "I can't be the only one from Oakland with a championship."
The Warriors' title was a shot in the arm for a city that has experienced its share of problems with crime, protests and police reform in recent years. There's also a possibility that Oakland could lose the team to San Francisco, where the Warriors plan to build a privately financed arena.
"The success of the Golden State Warriors, who are headquartered and play in Oakland, have provided a golden spotlight on this city. The resilience and tremendous potential of Oakland are emblematic of the Warriors' victory," Alameda County supervisor Nate Miley said.