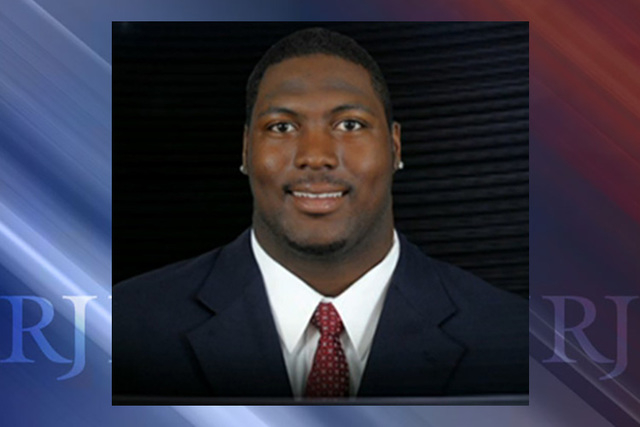 The woman who accused former Alabama defensive lineman Jonathan Taylor of assault over the weekend has recanted her statement, according to the Tuscaloosa, Ala., police department.
The female accuser was subsequently arrested for giving a false report. She was charged with false reporting to law enforcement and placed in county jail. She posted bond and was released.
Alabama dismissed the 6-foot-4, 335-pound Taylor from the team Sunday after he was arrested on domestic violence charges in Tuscaloosa on Saturday night. He was charged with domestic violence third-degree assault and domestic violence third-degree criminal mischief.
Tuscaloosa County Metro Homicide Unit assistant commander Kip Hart said the 24-year-old woman, whose identity is being withheld, approached investigators on Monday and provided a written statement saying she fabricated the story. Hart said the investigation is ongoing.
The accuser told police on Saturday she had been in a verbal confrontation that turned physical with the Taylor. She told investigators on Monday that Taylor had not harmed her during the incident.
According to police, there was sufficient evidence for the initial charges against Taylor based on the "visible marks to her" and the "damage that was observed" at the residence.
With the woman's statement now in doubt, the charges against Taylor are being reviewed.
Taylor, 21, was dismissed by Alabama coach Nick Saban, who told reporters Monday that Taylor had completed psychological counseling and profiling as part of his enrollment at Alabama in January.
An Alabama football spokesman was unsure as of Wednesday morning whether Taylor could be reinstated to the team, according to AL.com.
Taylor, a transfer from Georgia, was charged last July with felony aggravated assault and family violence after he allegedly hit his girlfriend with a fist and choked her while arguing. He was subsequently dismissed from the Bulldogs' football program. That case is still pending.
In a separate incident while at Georgia last March, Taylor was arrested for theft by deception after four football players attempted to cash meal reimbursement checks twice.
Taylor left Georgia for Copiah-Lincoln (Miss.) Community College last fall and then enrolled at Alabama.
Saban and athletic director Bill Battle defended signing Taylor despite a public backlash, saying he deserved another chance.