2012 PRIMARY ELECTION: STATE SENATE DISTRICT 4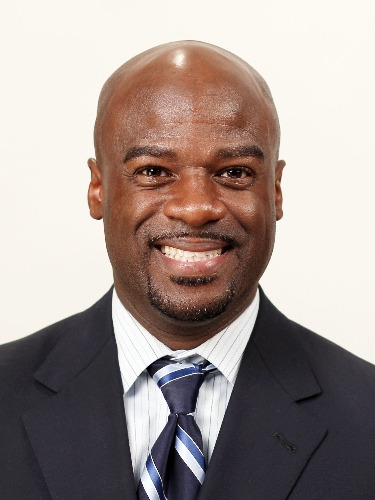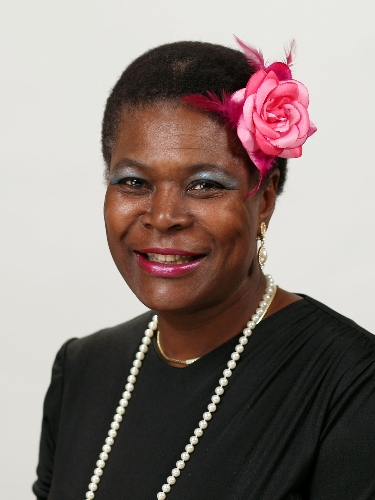 Three Democrats filed for the Senate District 4 seat held by state Senate Majority Leader Steven Horsford, who is running for Congress.
Assemblyman Kelvin Atkinson, D-North Las Vegas, was endorsed by the Senate Democratic Caucus. Two other Democractic candidates – Katherine "Katie" Duncan and David Wallace – challenged the party front-runner.
Wallace, a manager for Nevada's Youth Parole Bureau, died of a heart attack May 10. He was 47. His name will still appear on the ballot.
Duncan, a businesswoman, insisted she has stronger ties to the community, noting that Atkinson had to move to the district to run for the seat.
Atkinson, meanwhile, pointed out that his new address is just a few blocks from the old one and he still lives in the same city – North Las Vegas – that he has represented for 10 years as an assemblyman. District 4 includes part of North Las Vegas.
Whichever candidate comes out on top will face Republican Linda West Myers in the general election. Democrats hold a 4-to-1 registration advantage in the district.
Atkinson believes his experience sets him apart.
"The district deserves to have somebody represent them who can hit the ground running and knows what they are doing," he said. "It's a way of keeping experience in the Legislature."
Atkinson, who also works as a management analyst for Clark County, has a bachelor's degree in political science from the University of Nevada, Las Vegas.
In the 2011 legislative session, he was chairman of the Assembly Commerce and Labor Committee. He earlier spent two terms as the Assembly Transportation Committee chairman.
Duncan said residents of the district urged her to run for the seat because of her deep roots there. She has lived in the district for 35 years.
Duncan previously ran unsuccessfully for Las Vegas mayor and City Council.
She believes she can defeat Atkinson "because he doesn't represent the people in this community, doesn't have a voice for business or the people," she said.
Duncan has a bachelor's degree in business administration from UNLV. In 2007 she founded the Ward 5 Chamber of Commerce to help distressed businesses and bring jobs to the area. It has since evolved into the Ward 5 Green Chamber, whose goal is to encourage growth in green businesses.
STATE SENATE DUTIES, PAY
State senators pass legislation, review, amend and approve the state budget submitted by the governor, and review the performance of state agencies. They serve four-year terms. Candidates who win in November will be paid $8,777 for serving in the 2013 Legislature. They also receive a living allowance of $154 a day. Those who live more than 50 miles from the Legislature get another $736 a month in supplemental living allowances.
LAS VEGAS REVIEW-JOURNAL