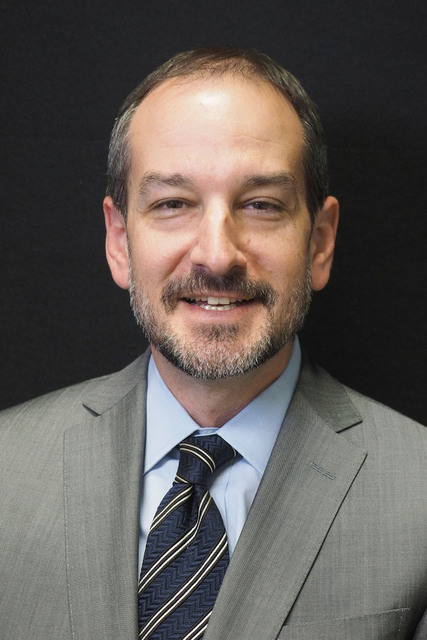 After one term in the Assembly District 5 seat, Democrat incumbent Marilyn Dondero Loop will try to stave off Republican challenger Tim Williams with a campaign to protect schools and education.
Both candidates recognize the need to put people back to work.
Williams said he would provide tax incentives to businesses to move here from other states. Increasing business and employment opportunities in Nevada also will help the state grapple with an expected revenue shortfall next year of $2 billion to $3.5 billion, he said.
"We're going to have to raise revenues. We're not going to raise taxes," Williams said. "We're definitely going to look at what services are out there" to see what's essential and what's not essential in state government.
Dondero Loop, whose committees include education and transportation, said one of her top priorities will be to protect schools from budget cuts, offer training for teachers and emphasize the importance of keeping students in schools.
"Education has done a lot of really great things," she said. "Funding is huge and is a key piece of that."
Williams' stance on education is to give principals, parents and teachers more authority over budgets and increase the number of empowerment schools.
"We're going to have to train the principals on how to run a budget," he said, noting that the end result will be cutting down on top-heavy school administrations.
If there isn't enough money to balance the state's budget then Williams said he would be willing to lay off state employees and teachers.
"Everybody else is being laid off in the private sector," he said.
Dondero Loop disagreed. "I don't think you ever put people out of work. That's one of the last things you want to do," she said.
She said it will take a bipartisan effort to cover the expected budget shortfall and that effort should focus on finding excess money in some programs that could be shifted to more essential ones.
"There is not going to be any easy answers. There is no silver bullet," Dondero Loop said. "It's all about jobs. It's all about protecting education."
Contact reporter Keith Rogers at krogers@reviewjournal.com or 702-383-0308.
2010 GENERAL ELECTION VOTER GUIDE
ASSEMBLY DUTIES
The duties of Assembly members include passing legislation, reviewing, amending and approving the state budget submitted by the governor, and reviewing the performance of state agencies. They serve two-year terms. Candidates who prevail in this year's election will be paid $8,760 for the first 60 days of the 120-day regular legislative session. They also will receive $161 a day for living expenses and reimbursement for housing, travel and other expenses.