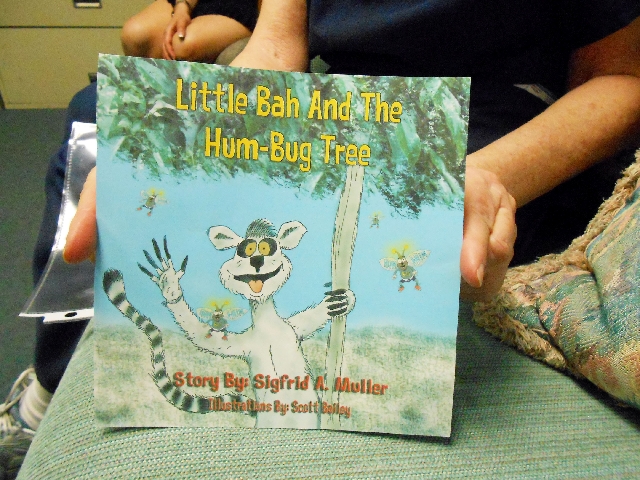 Many people look at 65 and see retirement. Some semi-retire at that point and then stop working completely when they reach 75. Dr. Sigfrid Muller falls into neither group.
He just announced his retirement at 83.
What will he miss most?
"I'm going to miss everything about it," Muller said. "I love being a detective. I love the tough cases. I'll be slogging along and all of a sudden I get this interesting case, and I'll go, 'Boy, that made my whole day.' "
Muller was born in Panama City and is fluent in Spanish. He received his doctorate in medicine at St. Louis University School of Medicine and did a dermatology fellowship at the Mayo Clinic in Rochester, Minn. He was a key leader there, serving as professor and chair of dermatology, director of the dermatology residency training program and director of the dermatopathology laboratory and fellowship training program. Muller is now professor emeritus and chair of dermatology.
In 1995, when he was about 65, he was recruited to practice at Las Vegas Skin and Cancer and had privileges at several area hospitals.
He said 65 was "too young to retire. What you don't want to do is just retire to God's little waiting room," he said. "You want to be able to maintain your interests and keep the brain sharp."
His nurse of 18 years, Jill Dolgner, said when he hit 80, they joked that he'd drop dead on the job. She said his mind was sharp.
"He's pretty up (on things). I don't have to remind him of much," she said.
Longevity runs in his family. His mother, Marciana Espino, lived to be 99. He said that at 83, he was ready to retire.
"It's only fair to him, after so many years of service to our community, to allow him retirement at some point," said Glenda Monarsh, who handles publicity for Las Vegas Skin and Cancer Centers. "But he's been referring patients. He waited to retire so his patients would have someone to transition over to, someone qualified to deal with unusual cases."
Muller said he'd wanted to be a physician since 12. He's seen big advancements in his field, such as in diagnosis of obscure diseases by way of special tests and better understanding the pathophysiology of the different complex disorders. For example, with pemphigus, a blistering disorder, a blood sample can tell which proteins are causing the disorder and base treatment on that information.
"We have better drugs, much better drugs, to treat these complex cases, like lupus and … lymphoma of the skin. And there's a whole slew of new diagnostic tools. … Skin cancer is the bread and butter here," he said of Las Vegas. "We have more melanoma here that you can shake a stick at."
He said today's dermatologists also have advanced machines for ultraviolet light treatments. Las Vegas Skin and Cancer has one of the largest phototherapy programs in the United States, he said. It treats about 700 to 900 patients a month with UV light for a variety of conditions including eczema and psoriasis. Its machine can dial into a narrow band a spectrum of only 311 nm excluding all other bands of light.
"The old wide-band ultraviolets that were in use three or four years ago, you got sunburned too much, and you didn't get a lot of the (beneficial rays)," he said.
Muller's interests have always leaned toward clinical research and education. His influence goes way beyond the valley. He is also the founding member of the International Society of Pediatric Dermatology.
In 1985, he set up the Foundation for International Dermatologic Education and has been its president ever since. FIDE sponsors medical students from other countries, mostly Latin America, to come to the United States, arranges for short stays at various medical centers and gives them scholarships. The American Academy of Dermatology's annual convention pitches in by waiving fees for the registration (about $850) and one class (which can cost thousands of dollars). It comes with responsibility.
"We expect them to go back to their country and be a leader (in their field)," Muller said.
Muller is presently the climate change director for the International Society of Dermatology, having also served as its secretary and president. The society charts how various dermatology disorders are moving into new populations due to climate change. Diseases carried by ticks and certain insects never appeared in Canada until climate change brought warmer temperatures those insects could endure. Also, deforestation affects disease boundary penetration.
Muller is also chairman for the committee for the International Committee for Climate Change and, three years ago, directed a climate change conference in Buenos Aires. Politics, he said, prevented him from giving a similar presentation in Australia a couple of years before.
The 14th Las Vegas Dermatology Seminar is planned for Nov. 7-9 at The Cosmopolitan of Las Vegas. Professor Rokea el-Azahary of the Mayo Clinic is slated to give the fourth annual Sigfrid Muller Lecture, and Muller is scheduled to speak on "Climate Change and Its Effects On Dermatological Disorders."
Muller established the Las Vegas Dermatology Seminar, an annual event, which brought more than 500 dermatologists to Las Vegas for three days of meetings. Muller and invited speakers presented rare cases of dermatology using real patients.
"We did that once a year. Actually, we tried it once a quarter but there would be no interest in it. There would be three people show up. That's why I went to the national one, if I went to all this trouble, and I could bring in 120 of them," he said.
The Summerlin dermatologist cut back a bit after turning 78. He spent the past four years commuting between here and Scottsdale, Ariz., where he and his wife, Jane, bought a home for retirement, working in Las Vegas only four days a week. His last day was April 24.
Contact Summerlin/Summerlin South View reporter Jan Hogan at jhogan@viewnews.com or 702-387-2949.