Black widow hiding in bag of grapes bites woman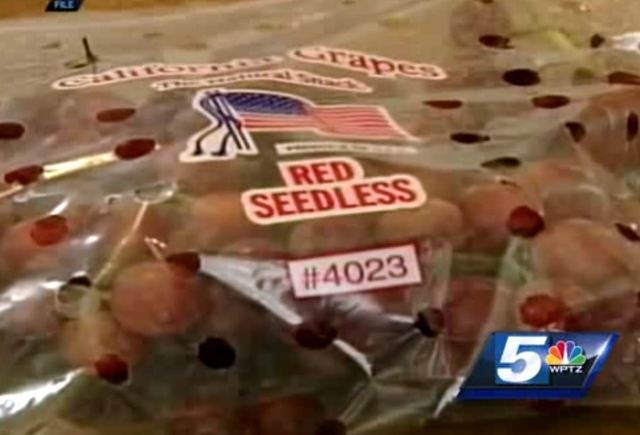 A 21-year-old Vermont woman was briefly hospitalized after being bitten by a black widow spider from a bag of grapes purchased at a Shaw's grocery store.
The spider crawled up the woman's arm and bit her when she reached into a bag of grapes, her mother told WPTZ. A nurse confirmed the type of spider as a black widow.
"We have been closely monitoring the situation and been in contact with the family. We replaced product in the customer's refrigerator as a precaution and took immediate action to inspect the product at the customer's store," Brian Dowling, of Shaw's public affairs, said in a statement.
"We also are inspecting the product in all of our stores and have been in touch with the supplier, which has an extensive food safety management system in place."
After being bit by a black widow, patients may experience muscle pain, experts told WPTZ. Four species of the spider are common to the United States, including the western black widow spider, which can be found in Southern Nevada.
Contact Kristen DeSilva at 702-477-3895 or kdesilva@reviewjournal.com. Find her on Twitter: @kristendesilva