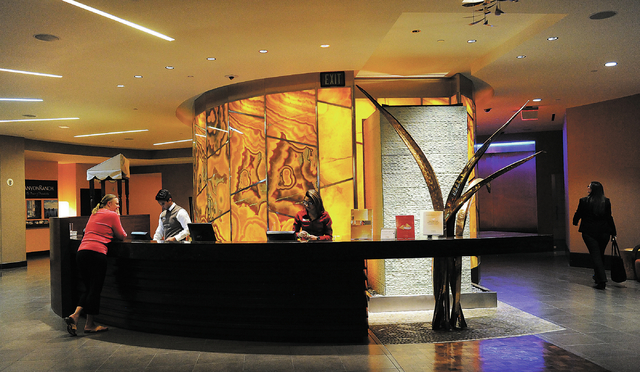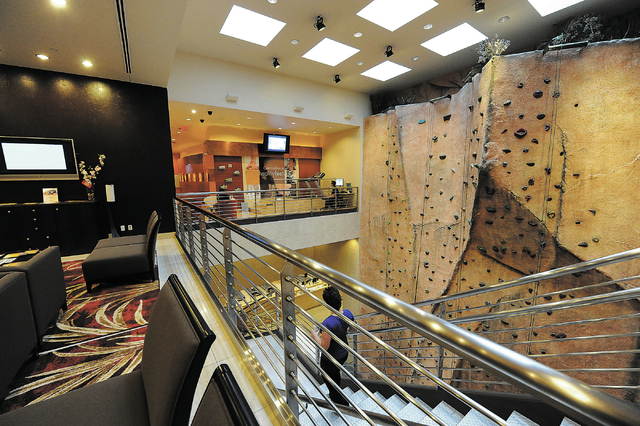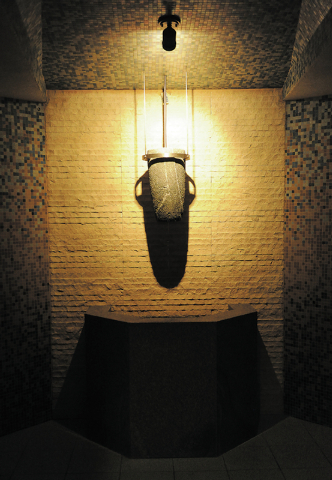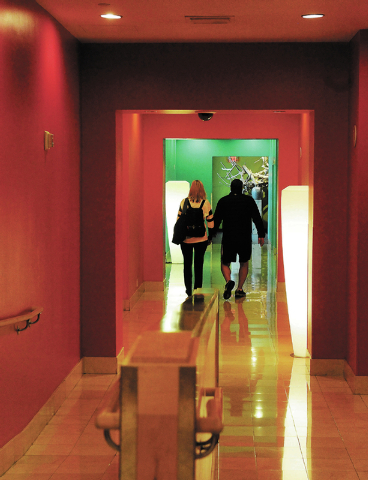 Canyon Ranch, one of the world's largest day spas that stretches between The Venetian and Palazzo, has a new­found focus on corporate retreats.
Laura Dimitt, the spa's director of sales and marketing, said demand for corporate retreats has increased 10 to 15 percent in the past few years, although Canyon Ranch has hosted groups since it opened in June 1999.
Several times a year, the spa hosts companies with as many as 900 people, which equates to 82 massages and 12 facials per hour, Dimitt said.
That amount of work will not shut down the entire spa at those times, and depending on the size of the group, Canyon Ranch can accommodate most corporate retreats within a two­-week window.
"Guests can really come in and just make a whole day of it," Dimitt said. "We have more than 100 therapists on site and more than 400 employees.
"That sets us apart from the competition. You can go to any spa and have a massage and facial. No big deal. But at Canyon Ranch, we make it an experience. It's something that when you walk in, you want something different, and that's what we offer to our guests that many other spas don't."
The competition is fierce, with more than 40 spas in a three-­mile radius.
At 134,000 square feet, Canyon Ranch in Las Vegas — one of several spinoffs of the original Canyon Ranch in Tuscon — includes 100 treatment rooms, a full­-service salon, two restaurants and a grill.
The spa is open from 6 a.m. to 8 p.m. seven days a week. Prices are customized depending on the group needs, while there are discounts based on the type or size of the group. Corporate packages typically start with groups of 10 or more.
Group events can include a welcome reception, cooking classes and massages, along with team-building exercises and fitness consultation in the 25,000 square feet of fitness space.
Canyon Ranch's popular Aquavana Experience is a series of water­inspired European-­style spas with igloo spas, hydro spas, steam saunas and salt grottos for men and women. The temperatures inside take the body to the extremes, with a cold shower room set 41 to 45 degrees and a Finnish sauna that reaches temperatures of 175 degrees.
Nearby, the experiential rain showers offer 40­-second "multi­sensory" experiences such as the feeling of being drenched in a Caribbean storm, a tropical rain or a cool fog.
There's a wave room, where guests lie down in a darkened room that "simulates the look and feel of breaking waves under a domed canopy." Inside the star-lit­ ceiling of the herbal laconium, herbs are splashed over heated rocks creating an environment that warms and detoxifies the body.
The spa offers manicures, pedicures, facials, haircuts and hairstyling, tailoring an experience based on the needs of the corporation.
There's also acupuncture and massage. Take your pick: stone massage, deep barefoot massage, Thai massage and massage cupping. The spa offers aroma therapy, vibration therapy, tension zone therapy, neuromuscular therapy and craniosacral therapy.
Group exercises range from Pilates and yoga to free weights and a 40-­foot rock climbing wall that can be used for team-building and inter­company competition.
On site, Canyon Ranch employs exercise physiologists, nutritionists, an executive chef and two sous chefs who offer cooking demos, something Dimitt calls "lunch and learn."
The chefs not only cook for groups, but also teach them how to prepare healthy meals, "and how it all works and how to use it in your daily life when you're working on the road," she said.
Guests of the spa are not required to stay at The Venetian or Palazzo hotels, but Dimitt said that they often do, as Canyon Ranch is located just off the guest elevators on the third floor of The Palazzo.
"We're a hotel within a hotel," Dimitt said. "We have our own reservations department, our own engineering department our own front desk, our own housekeeping. We don't use any of that from the Venetian­ (or) Palazzo."
There are three private dining areas available for board meetings, with one room that holds up to 50 people.
Part of the Canyon Ranch mantra is striving to "inspire people to make a commitment to healthy living."
"Our mission matches a lot of companies' missions that they've revised," Dimitt said.
"Corporations before wanted nothing to do with health and wellness, and now they're realizing it's actually going to save the company money if we have employees who are living a healthy lifestyle."