Car drives between headbutting rams, gets smashed — VIDEO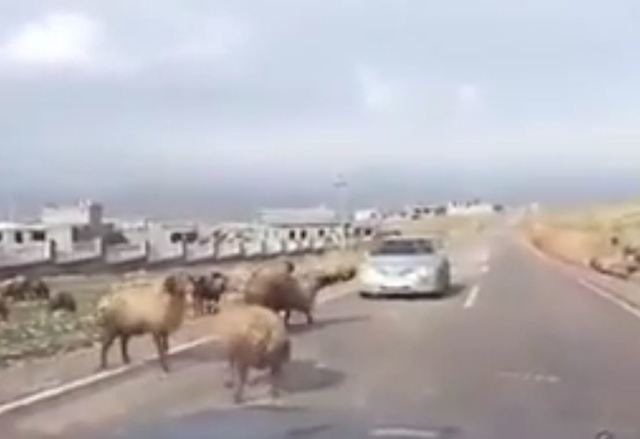 While a family in another vehicle sat and enjoyed the show, a passing car didn't have the same patience and chose to drive through the path of two head-butting rams.
When the rams back up for round two in the video, the driver of the passing car makes his move … right into the path of round three.
The ram does some pretty good damage to the car's front bumper before the driver gets away.
Car: 0, ram: 1.
In case you're not done, here's a really smart guy trying to head-butt a ram wearing only a helmet.
See any cool videos lately you're dying to share? Contact Kristen DeSilva at 702-477-3895 or kdesilva@reviewjournal.com. Find her on Twitter: @kristendesilva