Carving a culture niche: Summerlin area rich in places to enjoy the arts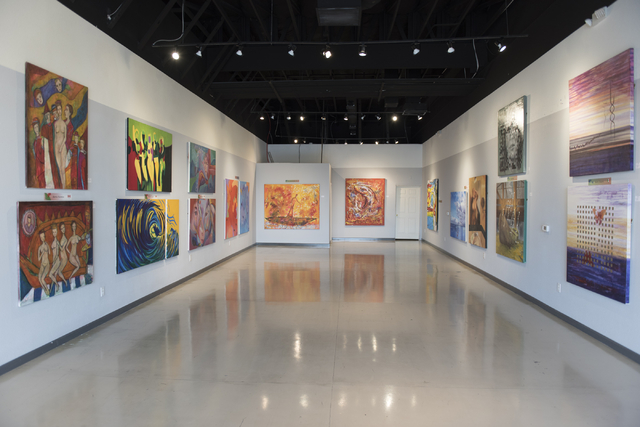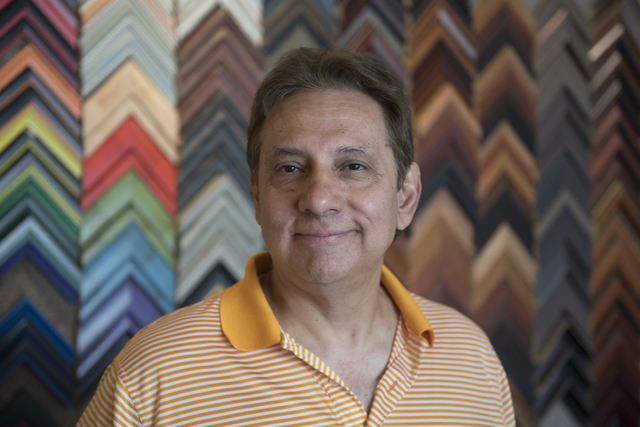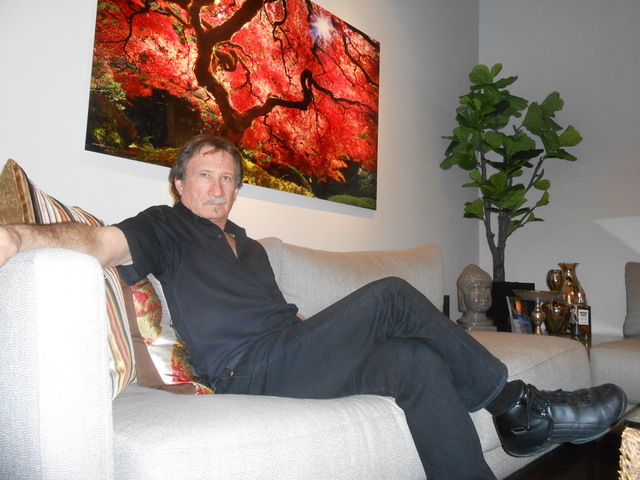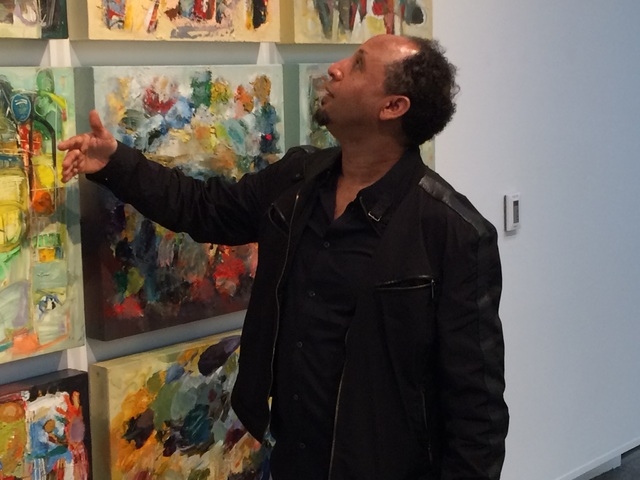 The party-hardy reputation of the Strip means Las Vegas is not usually the first city that comes to mind for cultural leanings. But secreted in little pockets of the Las Vegas Valley are sprouts of culture, including an abundance in the Summerlin area.
PLACES TO VIEW ART
Local libraries are good places to find art. Bowing to the needs of students requiring digital study space, the Rainbow Library, 3150 N. Buffalo Drive, had to remake its art gallery into a study room. But there are still display cases to the right of the entry, which are dedicated areas for local clubs and art groups to display their pieces.
At the Summerlin Library, 1771 Inner Circle Drive, the gallery is near the front desk and is a separate room for displaying art. Likewise, the Sahara West Library, 9600 W. Sahara Ave., has a gallery that can be expanded. It also has a round gallery near the main doors that sometimes contains artwork. The Studio, part of the library, is located at the western-most end of the building, and is a dedicated art space. Local artist Eyob Mergia's exhibit "The Philosophy of Form and Color" can be seen there through April 2. Visit lvccld.org.
Galleria de Chavez, 7885 W. Sahara Ave., Suites 107 and 108, occupies a 3,000-square-foot location, with a portion dedicated to exhibiting art. It can hang as many as 50 paintings, and roughly 5 percent of the art is 3-D glass.
At first, owner Ernesto Chavez said, he hosted mostly local artists but is now featuring Latin American pieces, where, he said, "the use of exploding color and cultural realism is blended together." Landscape photography is also displayed.
"Our plan is to bring new artwork to Las Vegas, to raise the level of awareness of art from Latin American countries," he said. "To this end, we have selected 22 artists, many of whom have already exhibited their artwork in other parts of the world, including Europe and Latin America. We have an agreement to work with these artists over the next five years to bring their art to the collector market."
Email vegasframer@gmail.com or call 702-395-0598.
Downtown Summerlin, at Sahara Avenue and the 215 Beltway, unveiled its 2016 Celebration of Life sculptures March 12, as part of its second-year partnership with St. Jude Children's Research Hospital. The exhibit features a collection of 10 3-D, 5-foot sculptures created by Summerlin-based artist Dorit Schwartz. Each sculpture is painted by a different artist, including Michael Godard, Vladimir Kush and Alexandra Nechita, among others. The artists portray a celebration of life based on their personal experiences.
The work will be on display through the first week in May. Visit downtownsummerlin.com.
On a smaller scale, Rachel's Kitchen near Trails Village shopping center, 9691 Trailwood Drive, supports the arts with displays on its walls.
"The art shown here at Rachel's Kitchen represents the neighborhood we live in," said Kent Asaki, spokesman for Rachel's Kitchen. "These pictures, photographs, jewelry makers and musicians are an artistic expression of who we are and the area we call home."
In February, it began featuring works from students at Palo Verde High School. Other groups will come in on a rotating basis.
The series started last fall and is continuing through 2016. The eatery also plans on having artists come in to discuss their artwork through a series it's calling Third Thursdays — borrowing the name of Village Square's monthly festival featuring vintage cars and family activities at 6400 W. Sahara Ave.
Local artist Mark Vranesh has been instrumental in establishing the monthly event at Rachel's Kitchen.
"The gallery wall hanging system … makes Rachel's walls come alive with a range of original art that rivals any gallery in the valley," Vranesh said. "The Third Thursday evenings have been successful, as exhibiting artists can invite their friends and customers to the restaurant for an evening reception. Their support for the local artists, expanded to include children's art and local schools, says much to their commitment to the community."
Vranesh produces outdoor art festivals in the area, bringing in an eclectic mix of juried artists from the region. His next scheduled one is the Sun City Summerlin ArtWalk, set from 10 a.m. to 5 p.m. April 9 and 10 at Mountain Shadows Community Center, 9107 Del Webb Blvd. Admission is free. Visit vegasartwalk.com.
More than 100 artists are set to display artwork as the Sun City Summerlin Art Club presents its Fine Art Juried Show "Imagine!" from 10 a.m. to 3 p.m. April 2 and 3 at the Desert Vista Community Center, 10338 Sun City Blvd. Entries will include watercolor, acrylic, oil and mixed media. Refreshments will be served. Admission is free. The awards ceremony is planned at 11 a.m. April 2. Email camdcam@me.com or call 702-838-8498.
WHERE TO SEE SHOWS
Art is on pointe at the Nevada Ballet Theatre, 1651 Inner Circle Drive. Though its major productions take place downtown at The Smith Center for the Performing Arts, it sometimes offers smaller programs at its Summerlin facility. Visit nevadaballet.org.
Likewise, Kwak Ballet Academy, 1350 S. Jones Blvd., often will schedule performances at the Summerlin Library Performing Arts Center, including "The Nutcracker" in December. Visit kwakballet.com.
In fact, the Performing Arts Center, 1771 Inner Circle Drive, is rented out by a number of groups from children's theater, such as Drama Kids and Broadway Bound LV, to professional musicians and dance companies. The 284-seat theater also plays host to Signature Productions, which is known for bringing top shows to Las Vegas. It is planning a production of "My Fair Lady" April 5-30. Visit signatureproductions.net.
The Starbright Theater, within Sun City Summerlin at 2215 Thomas W. Ryan Blvd., hosts local groups as well as talent from the Strip, such as Whitney Phoenix and tribute acts. Mistinguett Productions frequently uses it for dance and music shows. Visit tinyurl.com/zl599wf.
FOR SHUTTERBUGS
Summerlin is home to the Bobby Wheat Gallery. Wheat has received the title of master of photography from the Professional Photographers of America, and his gallery moved to Downtown Summerlin after featuring its landscape photography for three years at Tivoli Village. Visit bobbywheat.com.
In Tivoli Village, 400 S. Rampart Blvd., William Carr has a gallery of his photographs from around the world. Known for catching the light at the perfect time, he's revisited a place for years in his quest for the perfect shot. His works sell internationally. Visit williamcarrgallery.com.
To reach Summerlin Area View reporter Jan Hogan, email jhogan@viewnews.com or call 702-387-2949.